The big fluffy Leo always carries his beloved stuffed toy with him, but one day, he accidentally ripped a hole into it!
When his owner's dad performed a lifesaving 'surgery' to save it, Leo watched over his beloved the entire time.
Thankfully, his toy made it through the operation and was finally reunited with the happy Leo.
---
The adorable Leo is a big fluffy dog who loves a somewhat tiny fluffy version of him — a brown dog plushie that he carries with him everywhere he goes.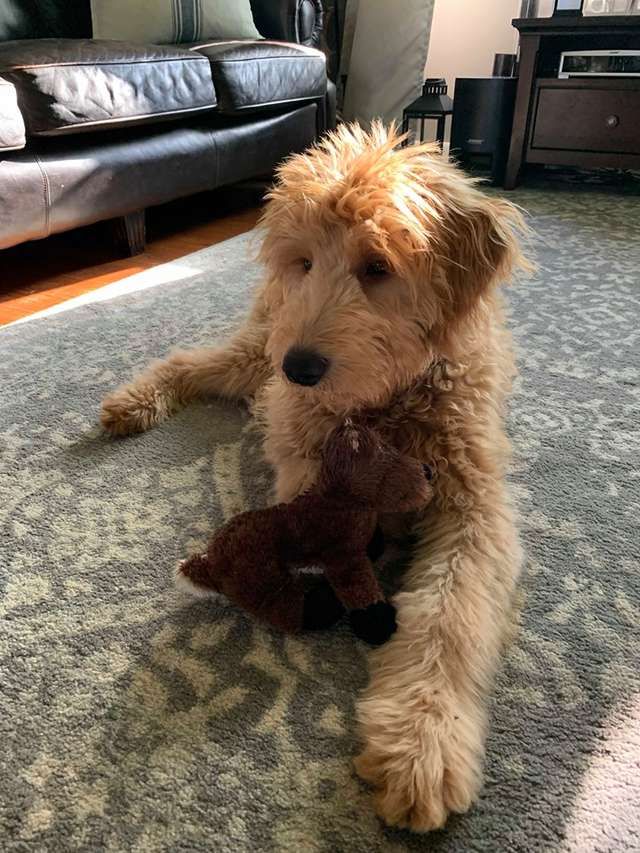 Leo's owner, Hayley Alaxanian, told The Dodo, "It is his favorite toy."
But a recent tragedy threatened Leo's beloved.
Leo was playing with his beloved plushie the other day when he accidentally ripped a hole into it! Its soft white innards almost spilled out — a gruesome sight that obviously devastated Leo.
Thankfully, Alaxanian's dad soon arrived at the scene.
Alaxanian recounted, "[My dad] took the toy away from him and put it away so he couldn't reach it." But because Leo kept "crying and trying to reach for it," her dad decided to take immediate action.

He got "his sewing kit out and started sewing it back together." Alaxanian said it was her first time to see her dad "sew a dog toy together."
The worried Leo never left his beloved's side all throughout the emergency "surgery." You can watch the adorable video here.

Finally, the operation was complete and Leo's favorite toy made it through.
Leo was so relieved — just look at his happy face!
It was a happy reunion indeed.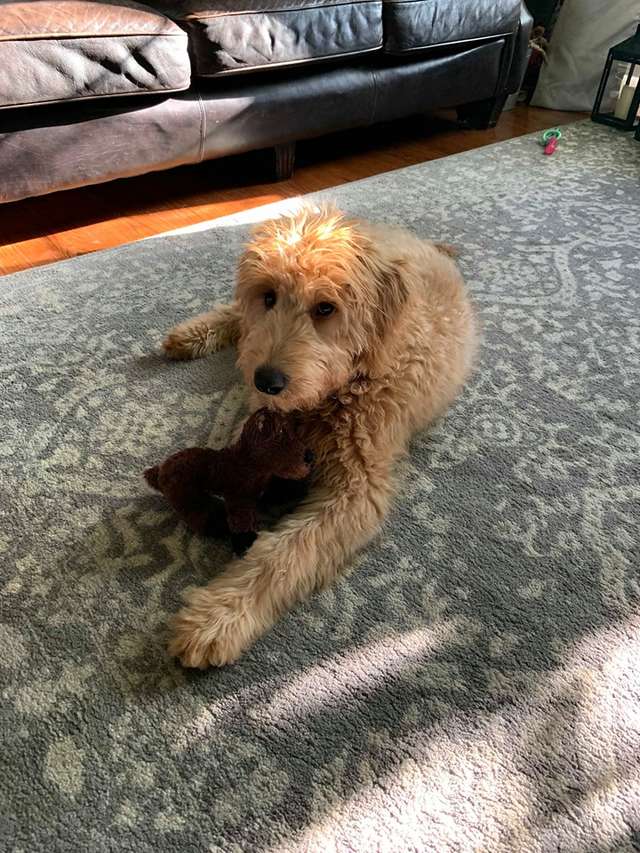 Leo hopes to be more gentle with his favorite toy in the future — but if ever tragedy strikes again, he can always count on Alaxanian's dad to provide his assistance.
Alaxanian shared that the "life-saving" moment was "the sweetest thing ever."
Want to get up-to-date with Leo's adventures? You can follow him and his brother Rowan on Instagram.
Source: The Dodo