Before Rick Abbott, the neighbor of 11-year-old Max Woosey, succumbed to terminal cancer, he gifted Max his tent and asked him to go on an adventure.
When the pandemic led to the local hospice's closure, Max decided to camp out on the tent and raise money for the hospice.
His mission was soon extended to over a year as the pandemic continued — he has recently reached his 500-day milestone and raised over $700,000.
---
A boy ended up spending over a year camping outside in a tent after his late neighbor inspired him to raise funds for the local hospice.
During the pre-pandemic months last year in the UK, the parents of 11-year-old Max Woosey helped care for their neighbor, Rick Abbott, who was battling terminal cancer. He had wished to remain in his own home during his final moments.
Before he passed away, Abbott gave Max his tent and made him "promise to go have an adventure."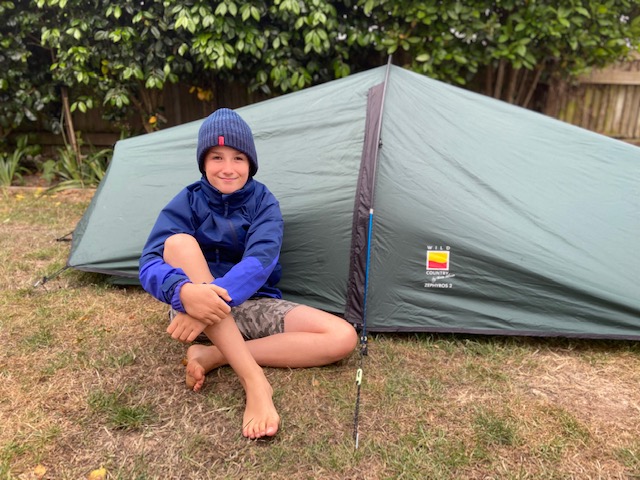 When the pandemic hit, the hospice in North Devon had to close down because most of the fundraising was canceled. It was this hospice that honored Abbott's wish to return to his home.
So Max pitched his tent in the backyard on March 29, 2020, as part of a mission to raise £100 (around $140) for the hospice.
He shared the updates on his fundraising page as he camped out with his plush stuffed animals, waiting for the pandemic to end.
But the pandemic continued, along with the lockdown restrictions, and the warm summer nights turned into cold autumn evenings. Still, Max stayed in the cold and refused to come back in.
The donations soon poured in.
"Thank you so much for all the donations. I can't believe how much I have raised. I have decided to camp out for a year to see if I can get to £20,000," Max wrote on October 12.
As the days went by, Max found himself hitting milestones of 100 consecutive days, then 200 days, then 300 days.
His dog, Digby, kept him company most nights.
His tent blew over one day during a December storm, but he managed to repitch it. During Storm Bella's 70mph winds, his dad had to keep him company.
And when the first tent sprung a leak, he had to get a new one.
His family helped him decorate the tent with lights and Christmas ornaments during the holiday season.
As his mission became known across the world, he was even invited to camp next to the lion's enclosure at London zoo and in the Downing Street garden, The Guardian reported.
Max hit his 500-day milestone last week. Honoring his late neighbor, he has since raised over £550,000 (around $770,000) for the life-giving service of hospice.
Source: Good News Network