Cody the golden retriever works with his dad at the laundromat, but he's usually found napping on top of the washing machines.
He may seem like he's slacking, but from up high, he can look over everything that's going on.
The lazy but adorable pup has since become the main attraction at the laundromat.
---
If you are planning to do your washing at the Larkin Street Laundry, perhaps you could wait until around closing time so you could see its main attraction: Cody the golden retriever.
The 8-year-old pup has been helping his dad, who owns the laundromat, close up. And by helping, we mean watching from afar, or just plain napping.
As his dad cleans up for closing time, Cody takes his usual place on top of the washing machines.
Cody's human sister, Stephanie, said that their dad usually takes their dogs with him for closing time.
While their old dog sat on the chairs to watch customers and passersby, the more nimble Cody figured out how to climb on top of the machines.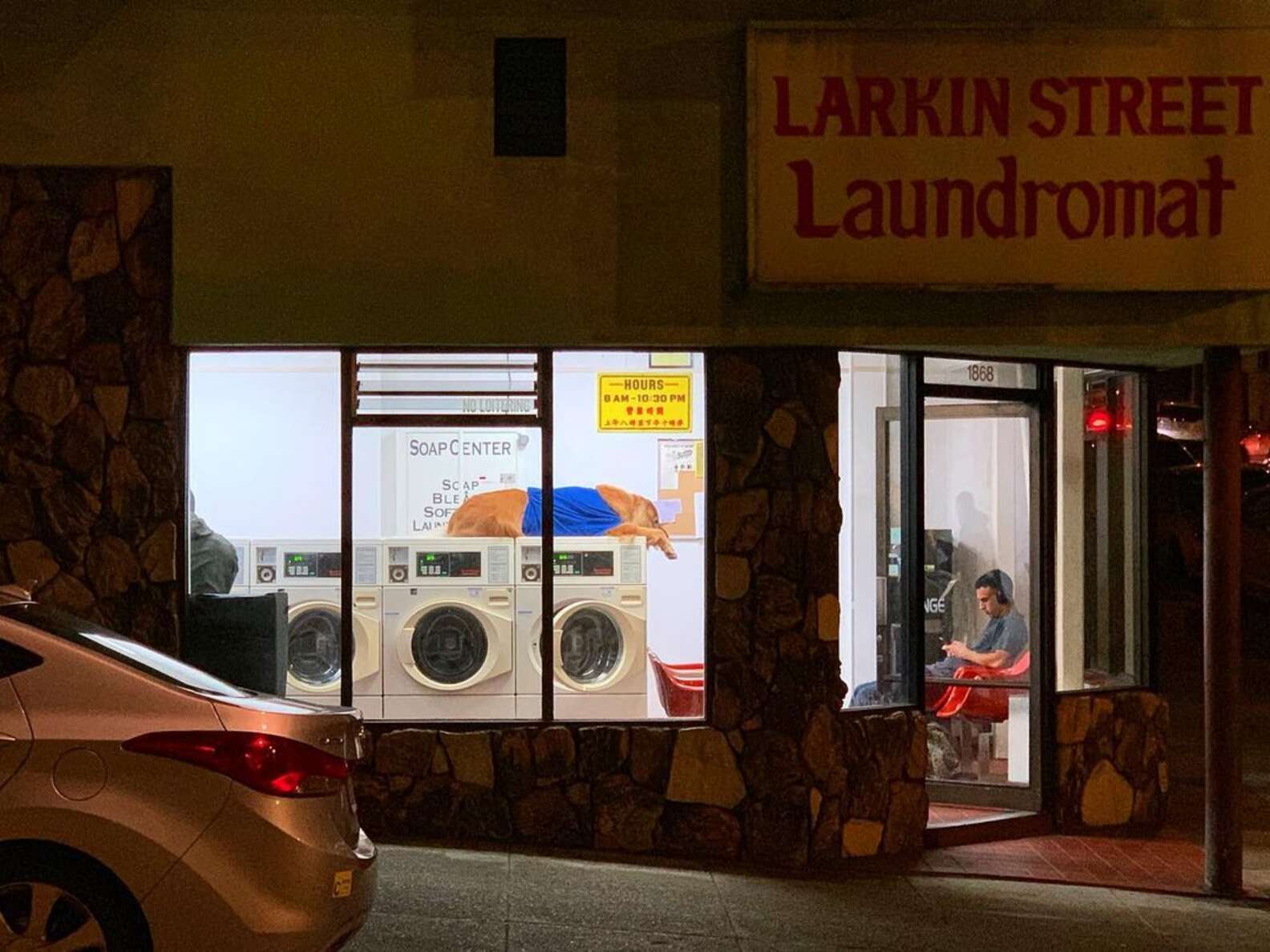 Cody has become a welcome distraction for customers waiting for their clothes to finish drying.
And Cody loves all the attention!
Since he does what he wants, he prefers to stay on his favorite spot and just let the customers come to him for pets. He's certainly living the life!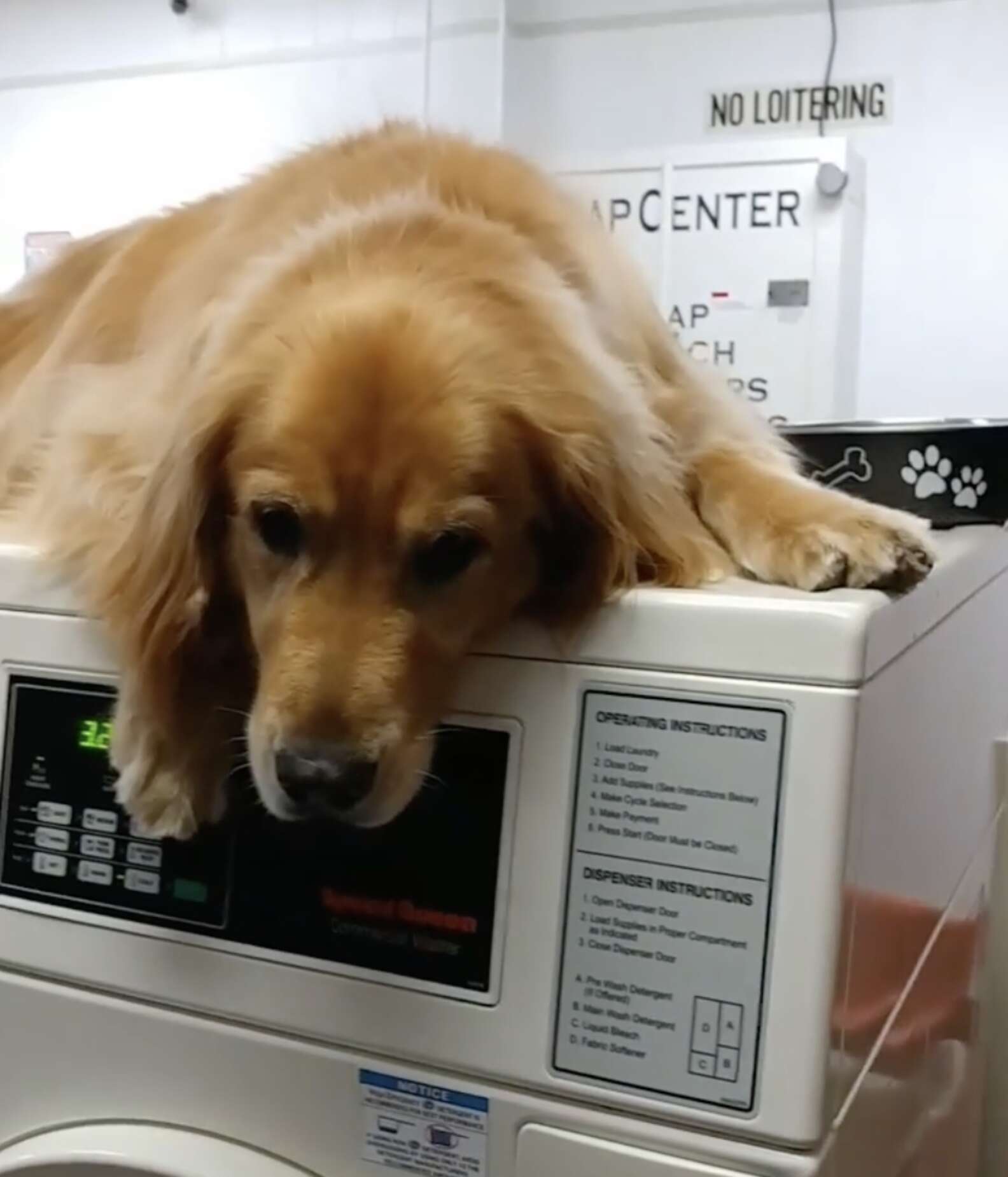 Cody can also keep up with his supervisor role by watching from up high.
Stephanie shared, "I think he likes how he can see everyone at eye level when he's on top of the washers. He's also kinda snobby for a dog, so I have a theory he likes to feel like a king up there."
Cody has been a main attraction at the laundromat for years, that he has since become the subject of several memes.
Well, if you ask us, he's certainly performing his job well as a supervisor.
You can see more of Cody on his Instagram.
Source: The Dodo