When Mia and her mom rescued Jinx as a kitten, they noticed that her eyes were too huge for her tiny face.
Even now that Jinx is all grown up, her eyes are still too huge, her mouth and nose look different, and her legs stick out to the sides, making her look more like an alien.
Despite her unique appearance, she still behaves like most cats, and her family cherishes her all the same.
---
The circumstances surrounding Jinx's rescue and arrival at Mia Ibanez's home make it sound like a sci-fi or fantasy story. First, she was found in the middle of a cold and rainy night in a giant field behind Mia's house. Second, the tiny black kitten had huge eyes that made her look like an alien.
After Mia and her mom heard meowing and found her in the field behind their house, they wrapped her up in a blanket and gave her some formula.
It was only on Jinx's second day at the house, however, that Mia noticed her odd features.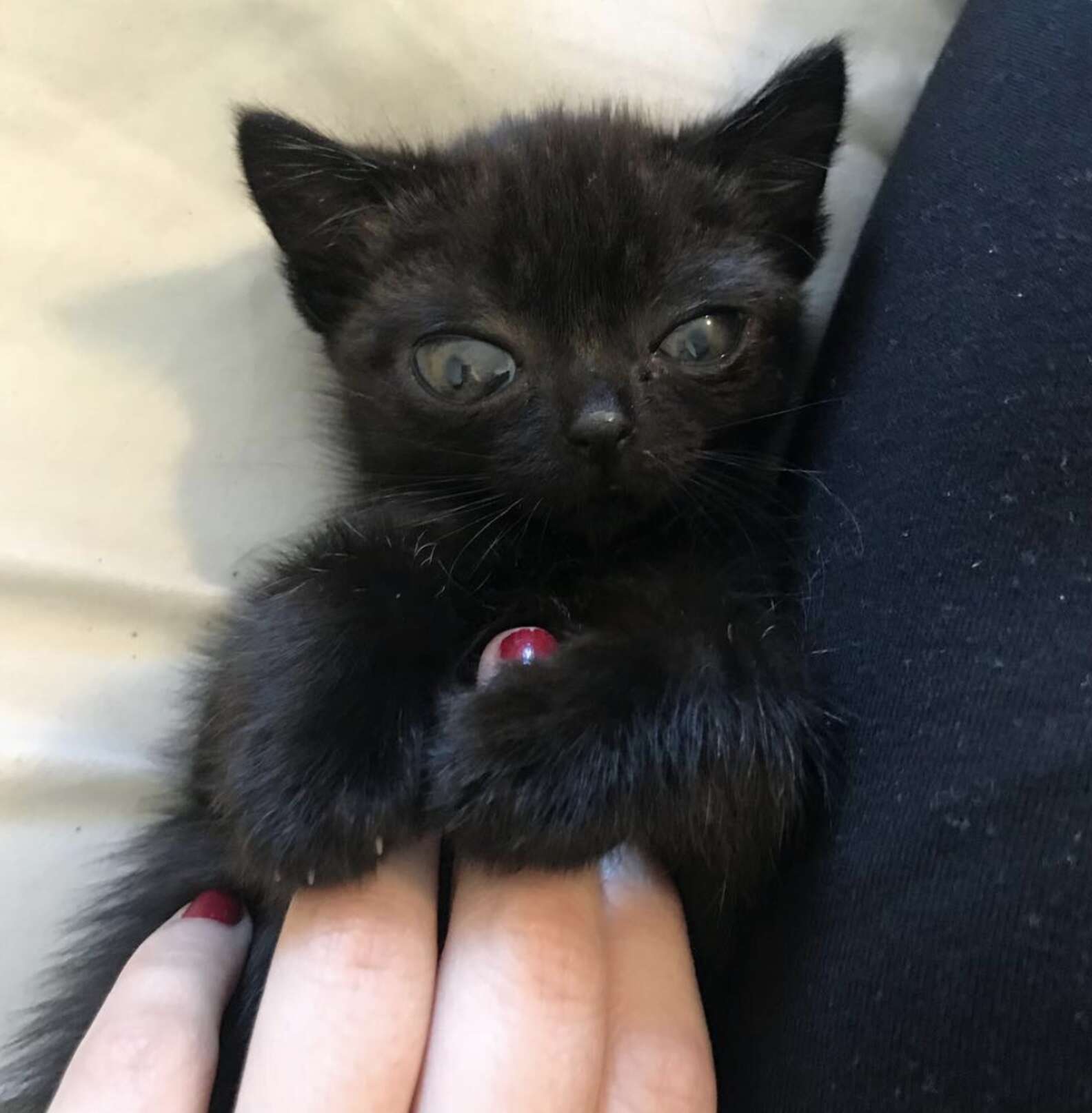 Mia noticed that her eyes were "really big," but thought that it might just be because she was still a kitten with a tiny face.
But as Jinx grew, her eyes still seemed too big. Mia also noticed that the cat's feet, nose, and mouth all looked "really wonky."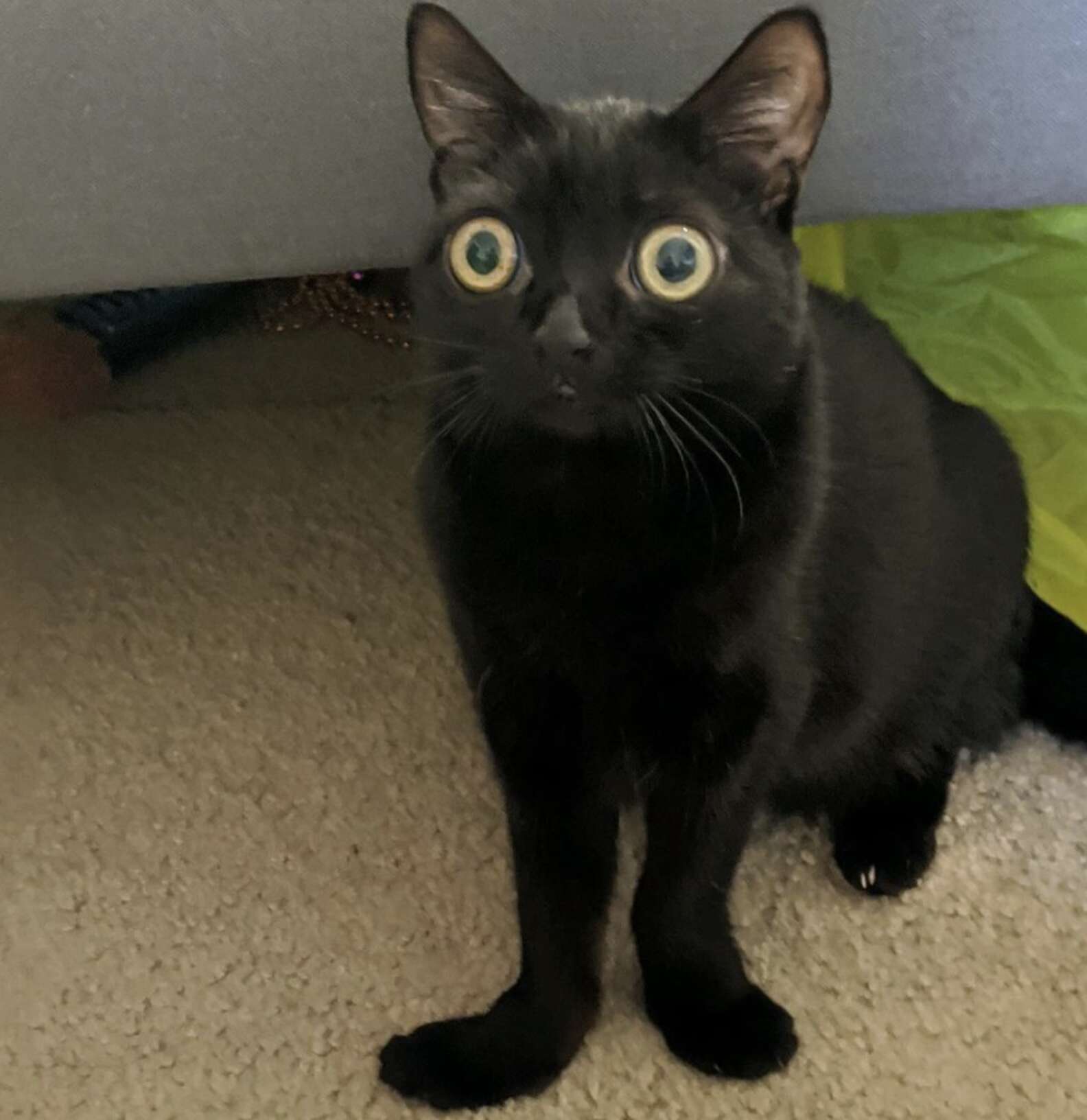 But a trip to the vet informed Jinx's new family that she was perfectly healthy and didn't have any underlying conditions or health issues.
While a few birth defects or perhaps some side effects of being abandoned as a kitten may have caused her unusual appearance, it doesn't bother her at all.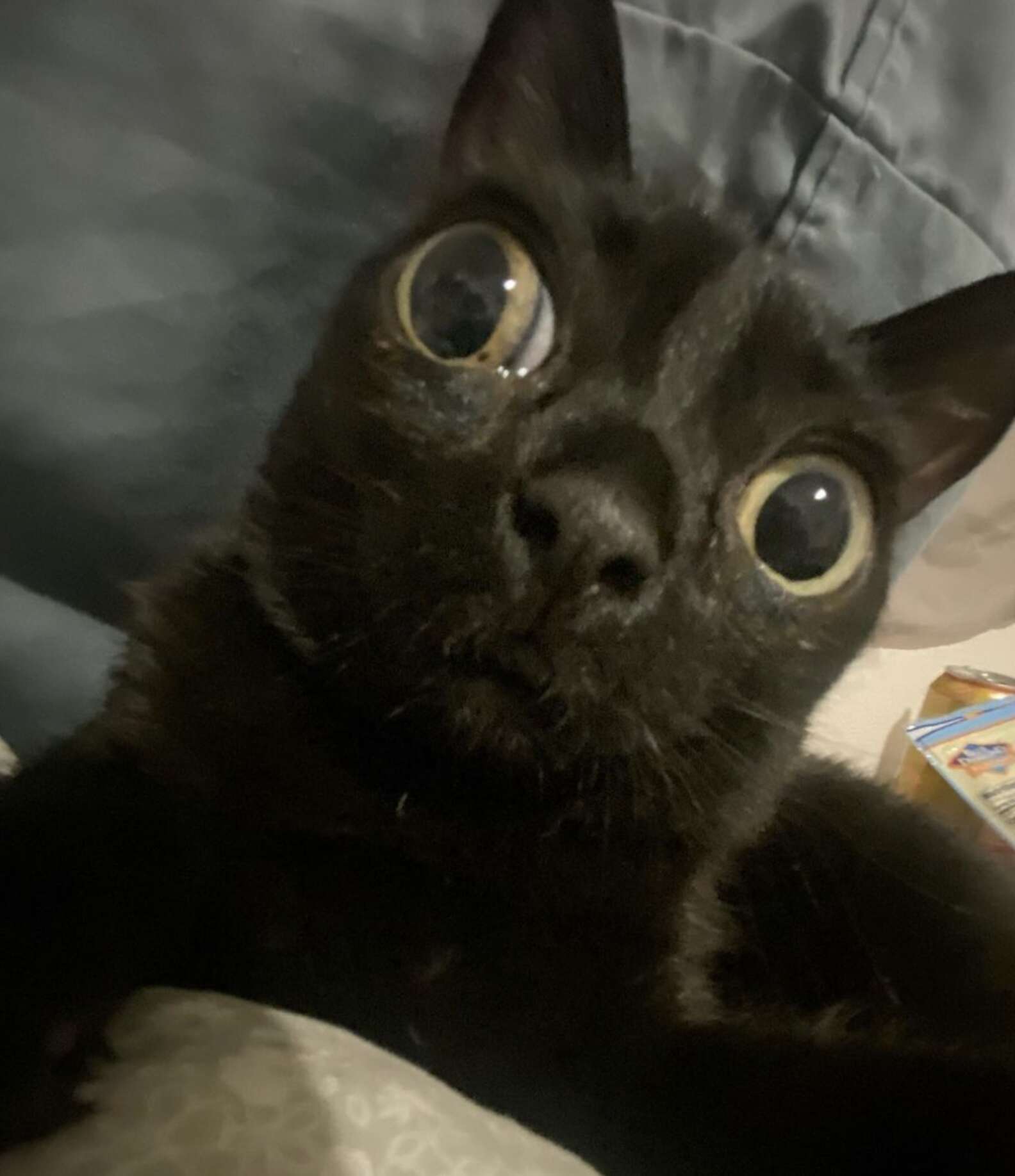 Jinx is all grown up now but her eyes are still huge, her nose and mouth seem a bit different, and her legs stick out to the sides.
While her unique features make her look more like an alien than a cat, her family is more than thrilled to have her.
Mia shared that she was honestly happy that Jinx still had her huge eyes now that she's grown up. "I love animals with quirks," she said. "I think they make her all the more adorable."
Mia also loves showing Jinx to other people. "People are usually shocked when I show her to them. Usually, people laugh a lot," she said.
Mia is simply happy that Jinx brings so many people joy.
Jinx may look different from other cats, but she behaves the same. She loves playing and following her family everywhere. Still, she also likes her personal space and considers herself a human rather than a cat.
She might not even have any idea that she looks different. Looks don't matter anyway, and Jinx will always be the perfect cat for her family.
Check out more of Jinx on her Instagram.
Source: The Dodo