Dakota has been a source of healing and love for the Christopher family, so they want nothing more than to show him just how much he meant to them.
They put up a sign that said "Honk for my 14th birthday" and hung it out on the passenger's side of their vehicle below Dakota.
Needless to say, Dakota loved all the attention he got!
Dakota is a very special dog who brought love back to the Christopher family ever since he was just a tiny puppy. And now that Dakota's much older, they plan to shower him with all the love and attention they can give him.
The family had just lost their beloved pet when they decided to rescue another animal in need. So they drove from Florida to Alabama to adopt puppy Dakota.
Dakota's mom, Terri Christopher, told The Dodo. "From a tiny baby, Dakota was an 'old soul.' It's almost like he knew what we had been through, and really it was he who rescued us! He has always had just a laid-back personality and never even acted like a puppy." 
Dakota lived an adventurous life with his family, having traveled to Florida, Costa Rica, and the Great Smoky Mountains in Tennessee.
Still, his favorite place was the beach. He loved splashing around in the waves so much that it has been a family tradition to go on a beach trip every year for his birthday.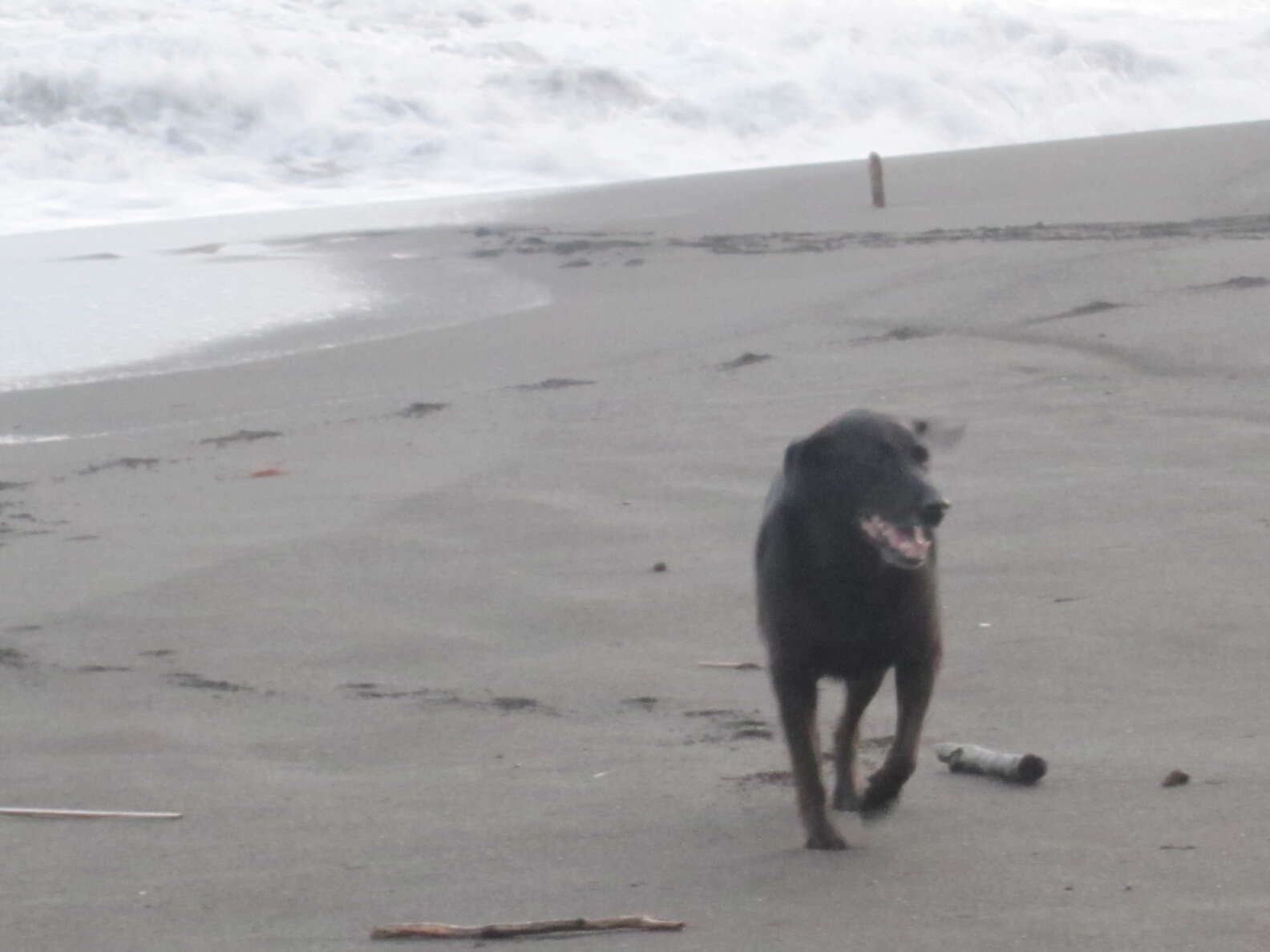 Terri said, "We have always celebrated his birthday in big ways. … As he got older the birthdays have become more profound and are truly appreciated that we are fortunate to have been granted another year."
Dakota has gotten older now, and he no longer has enough energy to run around in the beach. Still, his family wanted to celebrate his birthday in a special way to show him just how much they love him.
And so, they created a sign that said "Honk for my 14th birthday." They then hung it up on the passenger's side of their car, right below a smiling Dakota.
As they drove all around, Dakota was so happy with all the attention he got!
Terri shared that they had done the same last year: "He got such an amazing reaction and really seemed to enjoy all the attention. With his physical health declining over the [last] year, we were so fortunate to get to year 14, so of course we had to do it again." 
What a perfect way to show the world just how much they love Dakota. They also got everyone to celebrate with them! This loving dog surely knows just how important and special he is to his family.
Source: The Dodo