Arya is a sweet dog who just loves to chill, relax, and sleep. 
But sometimes she does things that get her into trouble — like chewing up her mom's flip-flops.
Although she tries to deny it, her honest face always gives her guilt away.
What Arya loves the most in life is relaxing and sleeping, and just being chill. Well, that's aside from always wanting to get attention from her humans, who love her so much. And when she does get into trouble, she just can't seem to hide her guilt!
"Her personality is very laid-back, needs attention at all times and will sleep all day if you let her," Arya's mom, Christine Duggan, told The Dodo. "She is sweet and the most loving dog I have ever met."
Naturally, Arya is expected to be a behaved dog all of the time, but actually, she does outrageous stuff too. 
"She does always act guilty when she is in trouble," Christine said. "She doesn't get into trouble often so when she does, you know it!"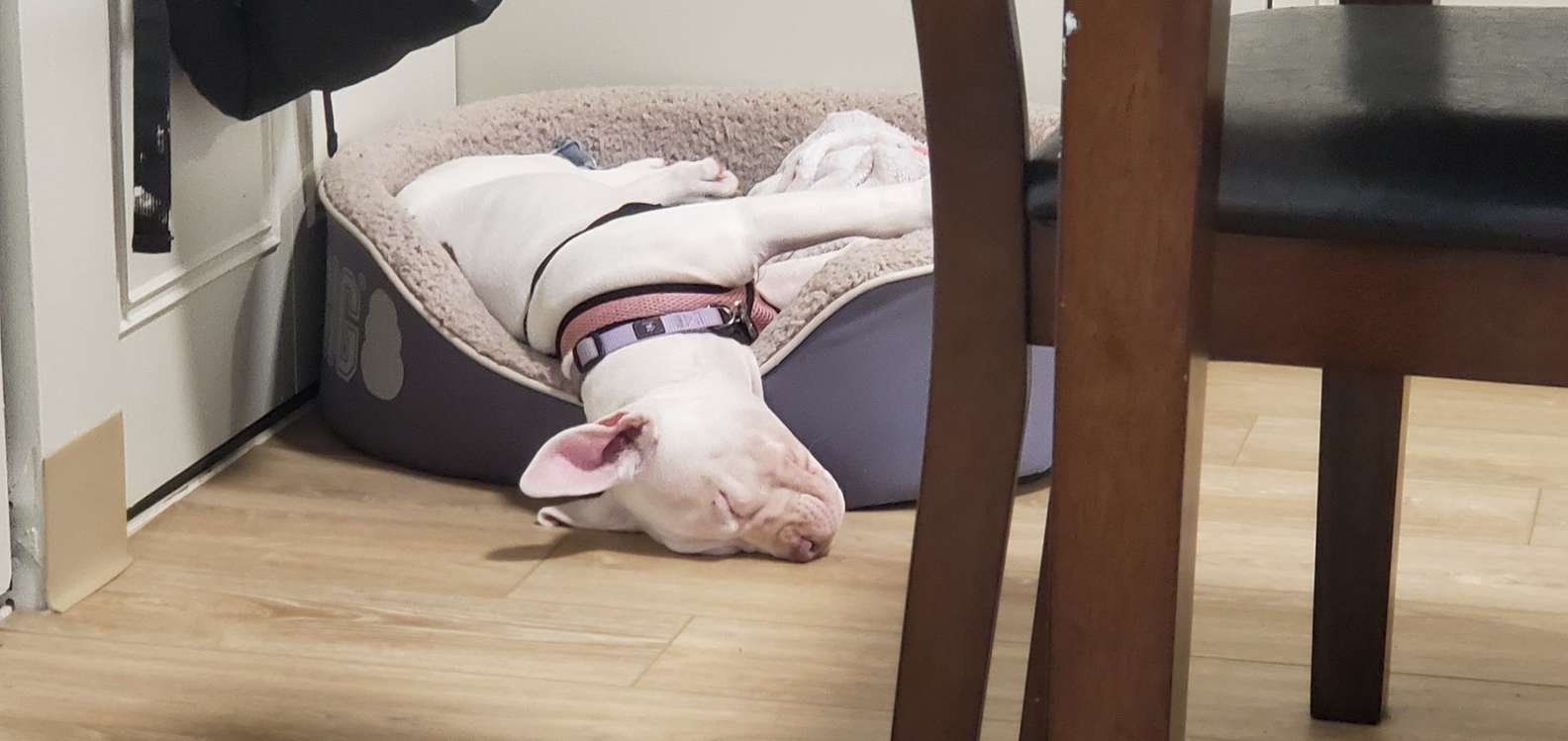 One day, the family went out for a quick while, but when they came home, Christine found her flip-flops chewed up. She knew for sure who the culprit was, so she picked it up and went to Arya to confront her. 
"I discovered the flip-flop as soon as I walked into the house," she said. "She was lying on the couch and I could see the pieces in her bed which is right next to the couch. A couple weeks before she chewed my slipper and she acted the same way. So she knows when she is in trouble!"
Arya tried to deny her wrongdoing and acted as if she was innocent. However, the guilt on her face was too obvious. She moved her face away, but her eyes kept glancing at her mom as if checking if she was still mad while confronting her. 
"As soon as she saw me pick up the flip-flop she hid her face in shame," Christine said. "She won't look at me or even acknowledge that I am talking to her when she is like that."
Of course, Christine had forgiven Arya just as quickly because she loves her so much. Besides, looking at her sweet face, who has the heart to even get truly mad in the first place? Arya is just too adorable! 
Source: The Dodo