Alison bought a pumpkin which she intended to make soup with, but when her pets Lily and Max, saw it, they were magnetized.
The moment she turned her back, Lily stole the pumpkin, threw it on the stairs, and played with it in the yard.
She got disappointed when her mom took it back and cut it in half, but on Halloween, she sure can have all the pumpkin she wants!
Alison Lewis wanted to make a soup so she went out for groceries last week and returned home with a large pumpkin.
Her adorable pets, Lilly and Max, rushed to greet her but when they saw the huge orange thing, they were transfixed with wonder.
"I put down the pumpkin and their expression was awesome because they had never seen a pumpkin before," Alison told The Dodo.
So she got out her phone and took a shot of their funny reactions. Little did she know, Lilly was planning something mischievous.
The moment Alison turned her back on them, Lilly grabbed the orange thing and stole it! She had already caught her in the act, but the pup refused to give it back. The sneaky dog tossed it down the stairs and ran!
Fortunately, the pumpkin did not break, and most importantly, it is safe for dogs both raw or cooked.
"She thought it was a ball," Alison said. "She was running all around with it, licking it, and she was convinced it was hers."
The energetic dog continued to play with the pumpkin convinced that it was meant for her to play with. She rolled the pumpkin on the ground looking really happy with her supposed new toy until Alison snatched it back!
"[Lilly] loves balls — anything that's round and you can throw, it's all she ever does," she said. "She is obsessed."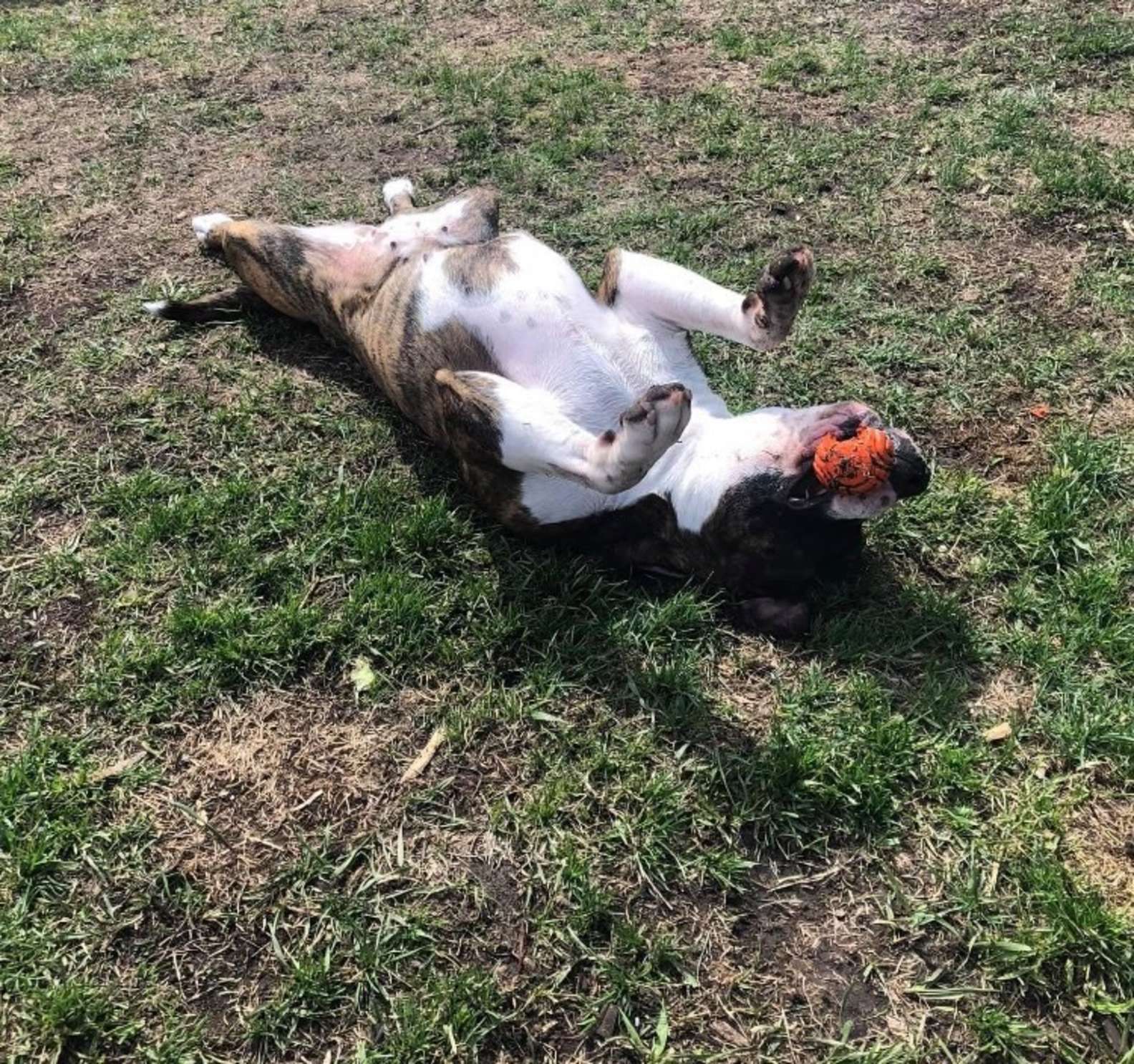 While Lily was a little disappointed when her mom cut the pumpkin in half, she just has to wait for Halloween because by then, she can have all the pumpkin she wants!
Source: The Dodo