A sneaky dog surprised a pet store's staff and customers when he cleverly made off with a giant bone.
The dog had quietly come in and stolen the bone while the staff was busy and escaped before anyone could catch up to him.
His mom decided to turn him in, but the amused store staff did not harbor any hard feelings.
---
The staff and customers of a pet store in Andalucia, Colombia witnessed a crime the other day when a sneaky dog made off with a giant bone.
Victoria Andrea Viviana was busy tending to customers at the pet store and animal clinic Agroveterinaria Los Paisas.
While everyone was busy, a dog quietly came in and surveyed the loot behind the counter. When he spotted his prize — a giant bone — he quickly made off with it.
He was already heading out of the store when a customer spotted him and alerted everyone.
Watch him in action:
Viviana told The Dodo, "I was surprised by the cunning with which the dog took the bone. One of our clients wanted to stop him, but he was very agile."
He managed to get away with the bone as no one could catch up to him. He successfully robbed the pet store!
But he was caught on camera and was eventually turned in by none other than his mom.
In the end, he still got away with it since the store staff refused any payment and harbored no ill feelings.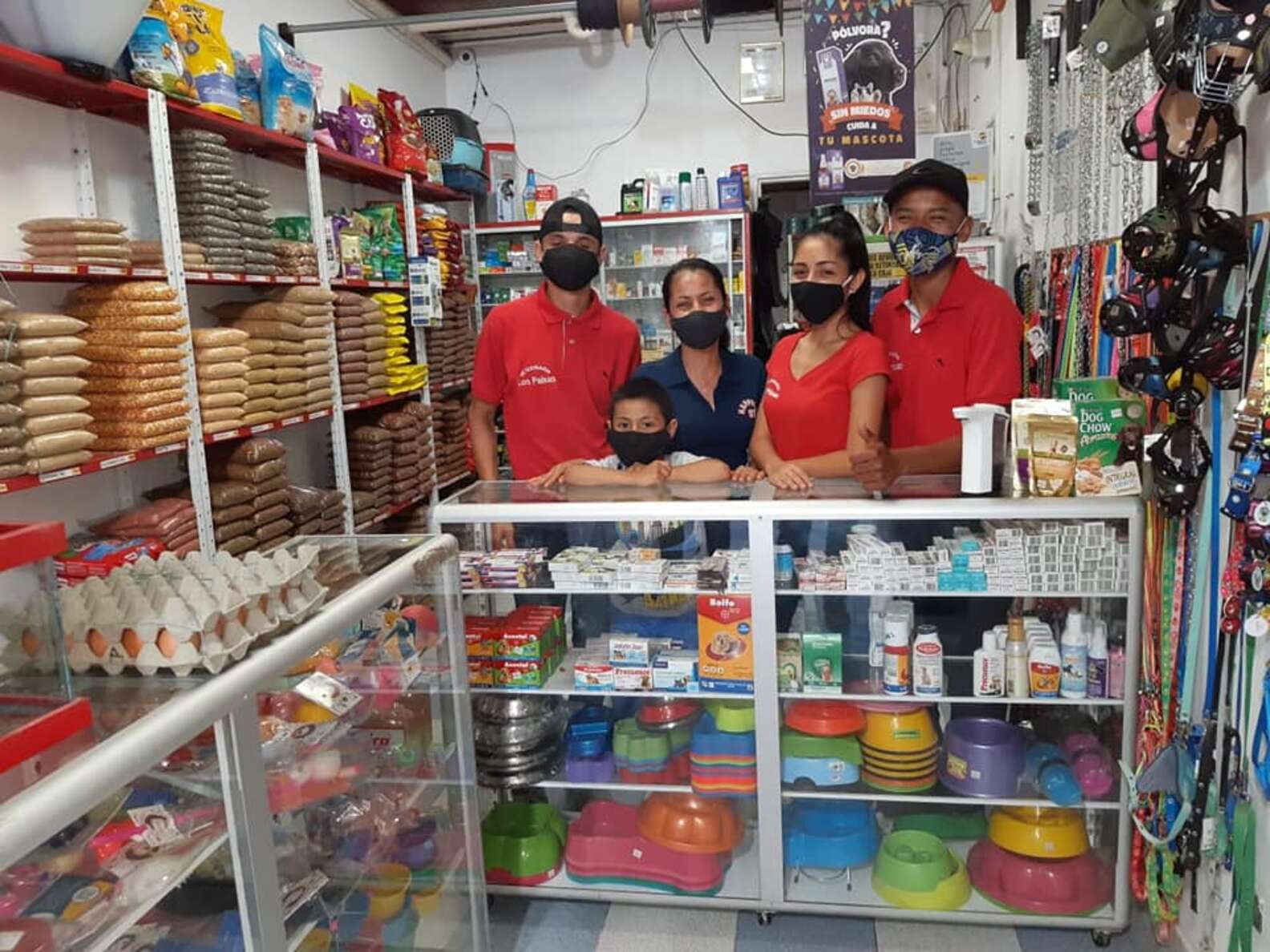 Viviana said, "[The woman who owns the dog] came in to pay for the bone he stole, but we obviously didn't take her money. It is something that happened unexpectedly, and the dog was able to amuse many people who watched the video."
"The dog will always be welcome here, as well as any other animal who wants to visit," she continued.
What a very welcoming pet store! The sly dog may just have made some new friends.
Source: The Dodo