Chloe the beagle and Chlea the cat became best friends from the first time they met.
Chlea also loves going out for walks with Chloe, so they spend lots of time together!
On their latest trip, they explored a pumpkin patch and posed for the most adorable pictures together.
---
Chloe the beagle was heartbroken when her bunny BFF, Rue, passed away. So her mom, Megan Cottone, adopted Chlea the cat in the hopes that a new friend will cheer the pup up.
It worked! The pair instantly became best friends. And while Rue will always have a place in Chloe's heart, Chlea has started brightening the pup's days again.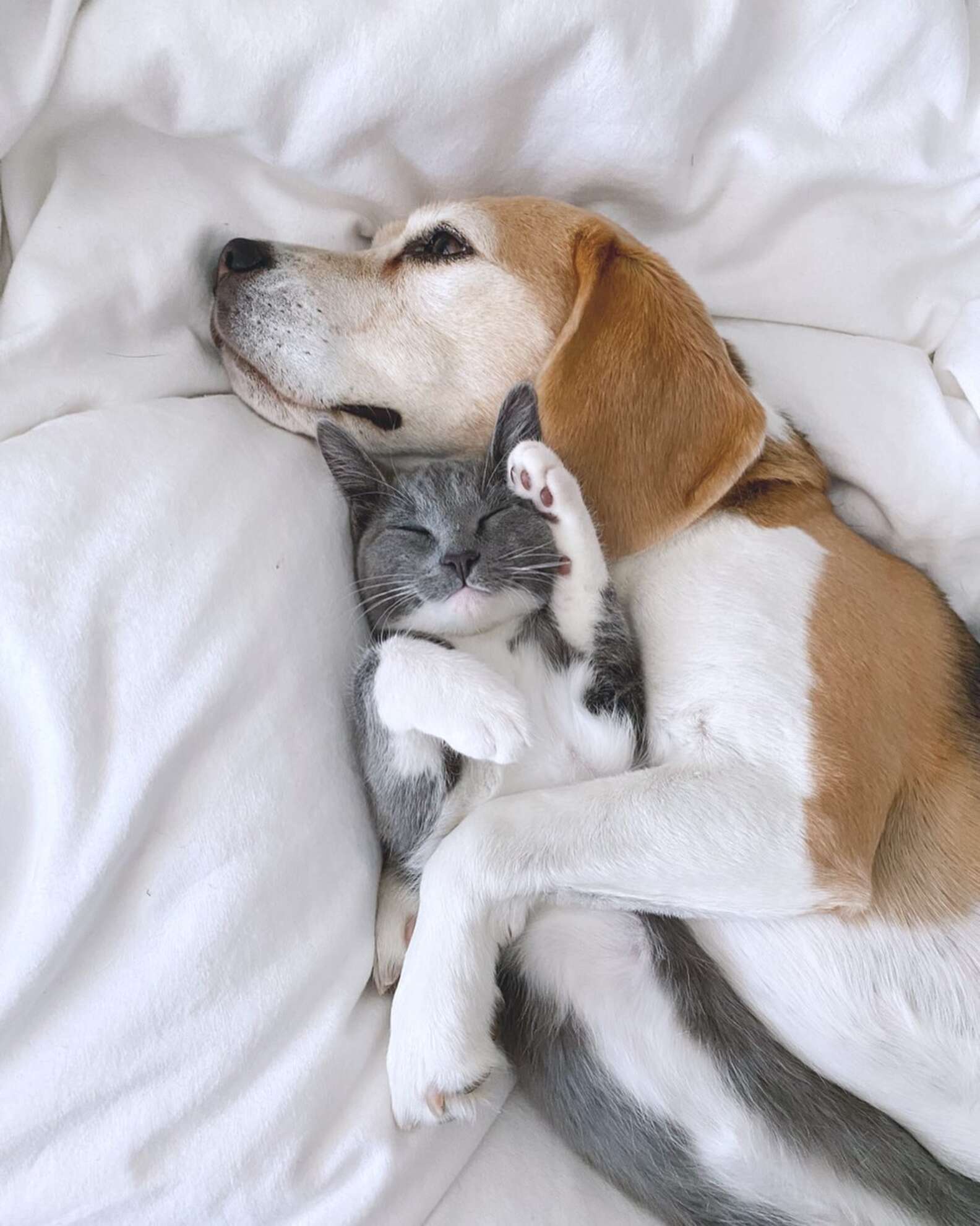 The pair seems perfectly suited to each other, and they both love spending most of their time together.
"Chloe is very patient and gentle for a beagle, and Chlea very much acts like a dog," Megan shared.
Chlea even loves going out on walks with Chloe, too! Whenever Megan takes Chloe out for a walk, Chlea just has to join the adventure.
One of their recent adventures took them to a pumpkin patch.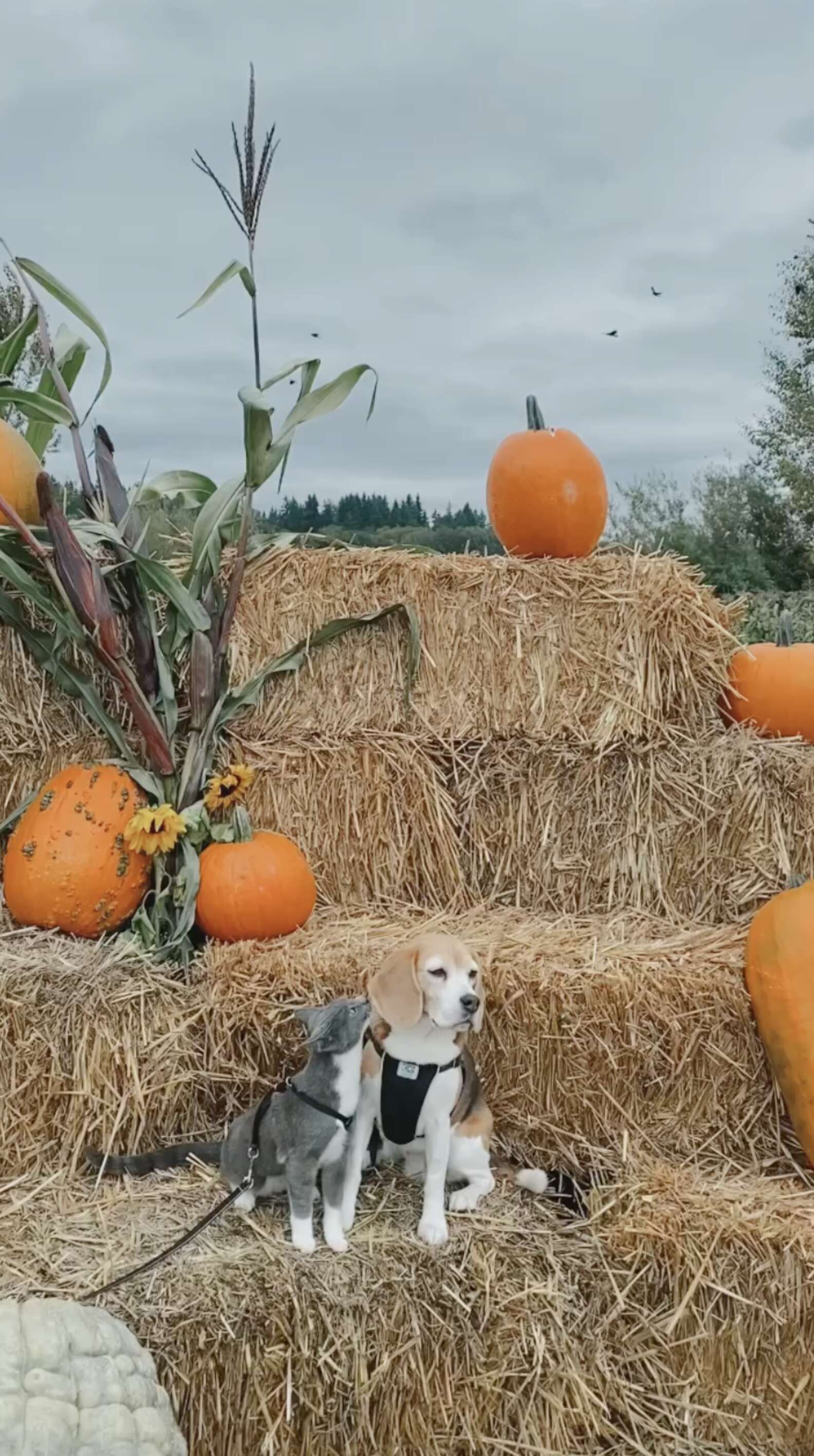 When they arrived, both of them were so excited to explore it that they were clamoring to get out of the car.
They even posed for the most adorable photos together!
They may not have been BFFs for too long just yet, but they have already mastered the art of taking photos together.
You would think that they're professional models!
The photos turned out so well since they simply love being together.
Chloe and Chlea still have many places to explore together, and we're all excited to see their next adventure!
You can keep up to date with these adorable BFFs on TikTok.
Source: The Dodo