When the staff at Unity Grove Elementary School heard about the financial troubles of their beloved custodian Chris Jackson, they decided to rally together to help him.
Chris had some money to invest in a car, so the teachers all helped to raise the rest.
They then surprised him with the car in the parking lot — and it turned out to be his dream car!
---
Chris Jackson, the school custodian for Unity Grove Elementary School, has always impressed everyone with his work ethic and dedication to the kids. So the faculty and staff decided to team up and help him get a car.
Chris had been struggling with transportation to and from work. When he can't catch a ride, he walks.
"We had buses, transportation, but I was quicker than the bus," he explained. "It would add an hour, hour 45. And I was only an hour from my job."
And while he experienced financial troubles this summer, Chris continued to show up with a smile on his face — a smile that is well-appreciated by everyone at the school, especially the kids.
Special Ed Teacher Jodi Combs shared how the school staff all rallied together to raise some funds for "Mr. Chris."
He really needed a car, and they knew that Chris had some money to invest, so the teachers helped raise the rest.
"Kindness is a big thing at our school, it's something we try to instill in our kids. It's just who we are," she said.
When they got the car, they showed him the surprise in the parking lot — and they quickly learned that the car was actually Chris's dream car!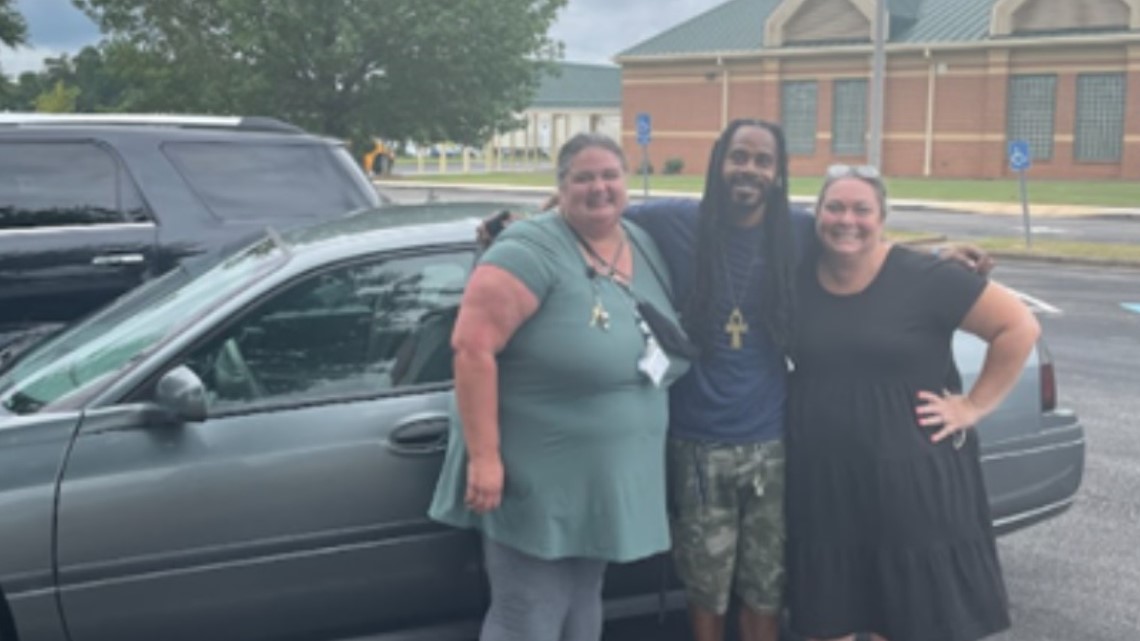 "This is a beautiful feeling," Chris said. "I've been in love with Impala since I was a baby! So to sit there and have someone hand you keys to an Impala, Chevrolet period."
His genuine, grateful reaction touched the hearts of millions of people around the world.
Chris said that he had been receiving so many messages telling him about the video.
"When you see me, have a laugh," he simply said. "We can chuckle about it, we can talk about it. But that was one of the greatest moments on life, and can't nobody change that, they can't take that away from me."
Now, Chris has one more reason to smile whenever he pulls up to school. He says that he can now drive up to visit his mom, as well!
Thank you, Chris, for all the work that you do, and thanks to the school staff for showing their appreciation.
Source: 11Alive