Teen's Dog Saves Him from Stroke, Doctor Reveals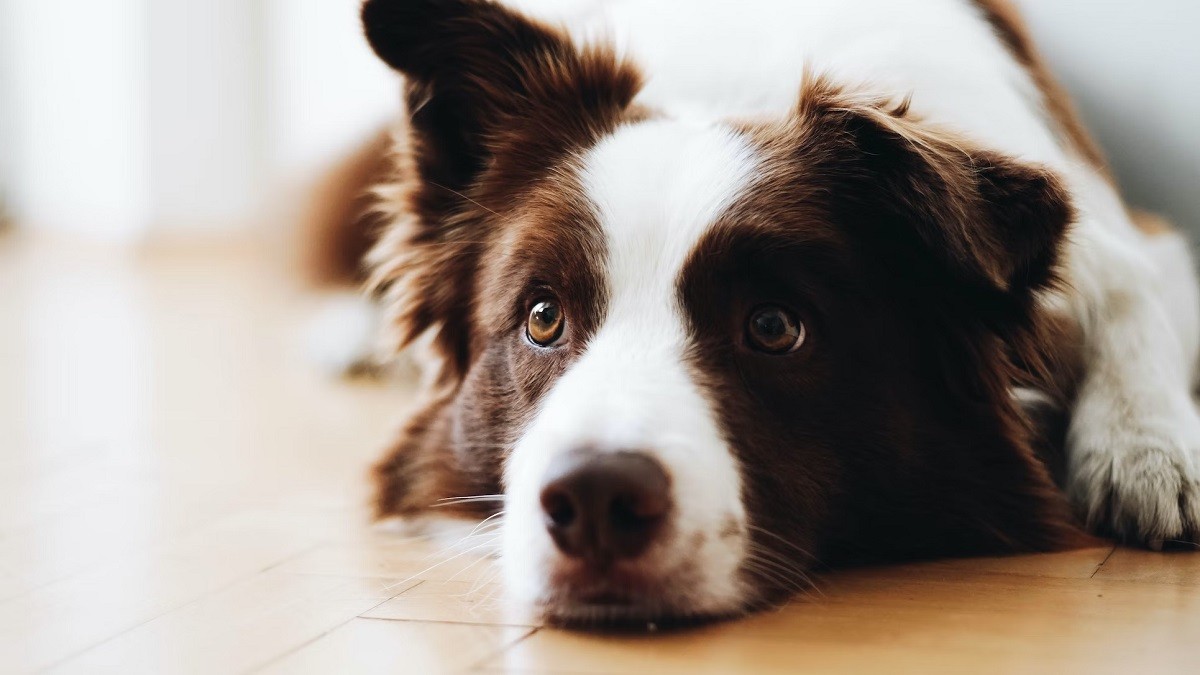 Quick Smiles:
A family's loyal border collie saves the life of their teenage son who was having a stroke.
The dog's desperate attempts to get outside alerted the family to the emergency.
Thanks to the dog's intervention and timely medical treatment, the teenager has made a remarkable recovery.
In a heartwarming tale of loyalty and love, a furry hero named Axel proved that dogs truly are man's best friend. One early Saturday morning in Spring, Texas, Axel's urgent wake-up call became a life-saving act that changed a family's future forever.
Daines and Amanda were startled when Axel, their beloved border collie, insisted on going outside at an unusually early hour. Little did they know that Axel's instincts were about to play a crucial role in their lives.
As Daines followed Axel downstairs, the frantic dog led him straight to the bedroom door of Amanda's son, Gabriel. Unbeknownst to his family, Gabriel was already awake, experiencing a stroke on the left side of his brain.
Gabriel, a 17-year-old with a bright future ahead, had initially brushed off a headache earlier that day. After getting his senior year school pictures taken and spending some time playing video games, he went to sleep. However, at around 5:00 a.m., Gabriel woke up, feeling a sudden paralysis in his right arm. As he stumbled into the living room, everything seemed distorted, and he made the decision to go back to sleep.
It was Axel's persistence and Gabriel's slurred speech that prompted Daines to rush his son to a nearby hospital. At approximately 6:30 a.m., doctors at Memorial Hermann Health System delivered the shocking news: Gabriel had suffered a stroke, caused by a ruptured blood vessel in his brain that had deprived millions of neurons of oxygen.
Thanks to the swift intervention and expert care, Gabriel's road to recovery began. Through physical, speech, and behavioral therapy, he regained much of his previous abilities. The talented goalkeeper for his high school soccer team found himself walking, using his right arm to play video games, speaking clearly, and solving algebra problems on his laptop once again.
Gabriel looks ahead with optimism, sharing his plans to complete homeschooling this year and pursue an engineering degree. He also hopes to rejoin his soccer team and secure the coveted number 1 spot as their goalkeeper.
Dogs have long been known for their remarkable abilities to detect health issues in humans. In the case of strokes, their keen sense of smell, specifically the vomeronasal organ in their noses, can detect changes in human physiology, including blood pressure. In fact, the American Heart Association has found that individuals living alone with a dog have a 27% higher chance of surviving a stroke compared to those without a furry companion.
As for Axel, the hero of this incredible story, Amanda expressed her gratitude for his unwavering support. Since Gabriel's discharge from the hospital on September 8th, Axel has rarely left his side. In recognition of his life-saving actions, Amanda has even commissioned a special medal to be hung around Axel's collar.
This heartwarming tale serves as a reminder of the extraordinary bond between humans and their canine companions. Axel's actions not only saved Gabriel's life but also brought immeasurable joy and hope to his entire family. It's stories like these that remind us of the incredible impact our four-legged friends can have on our lives.