Adorable Corgi Loves Hugging Other Dogs
Wallace is an adorable corgi who loves spreading joy through heartwarming hugs.
Whenever he's out on a walk, he always takes the time to hug every pup he spots — no matter how big or small!
The sweetheart does so even without any training, and he loves hugging his human family, too.
Wallace the corgi is one adorable pup who's full of love — and he knows just the perfect way to spread it around…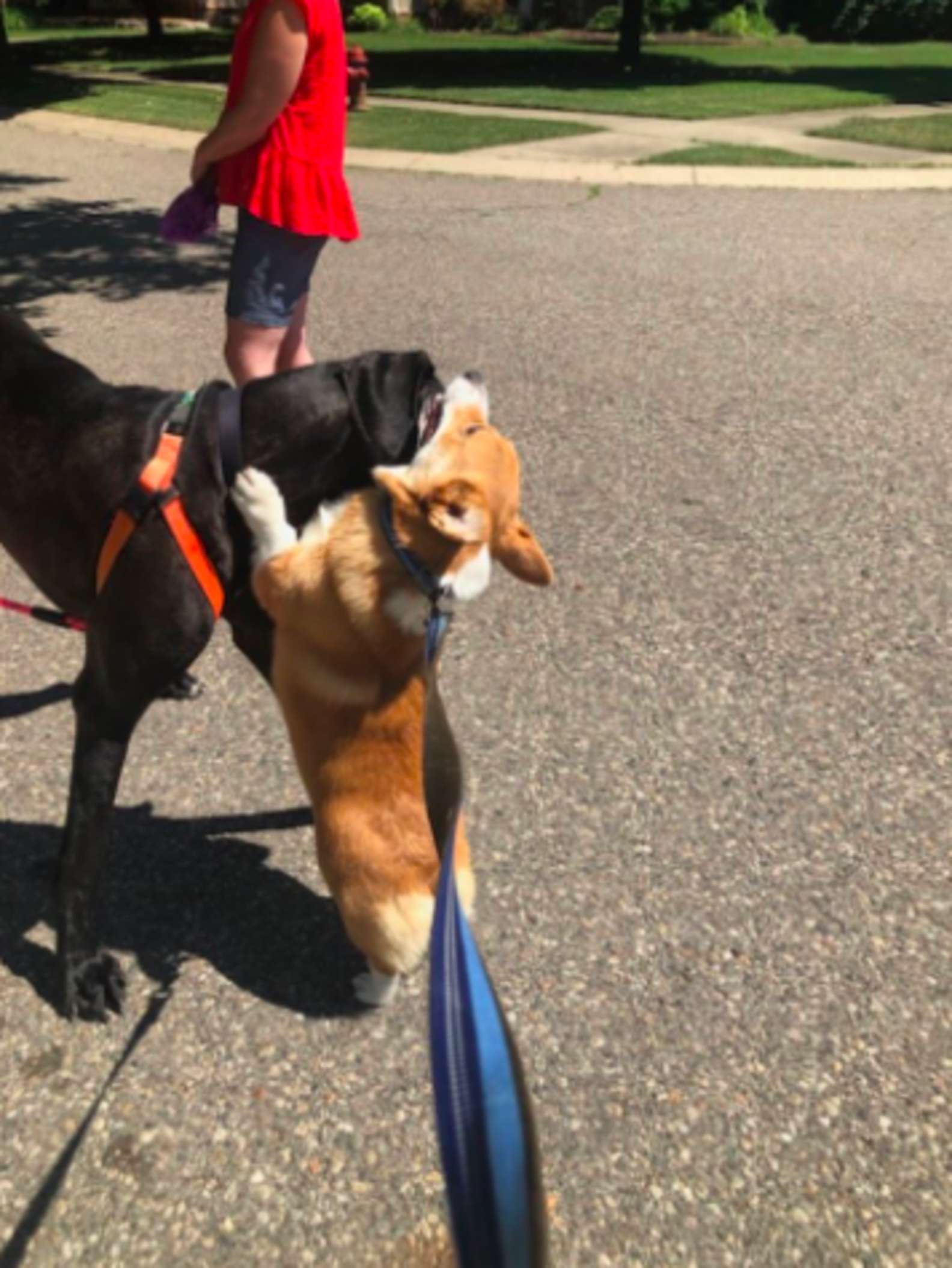 …Through hugs!
The one-year-old corgi hugs every pup he spots whenever he's out on a walk.
"He's the biggest sweetheart. He's always very happy to be around people and other dogs. He loves to give face kisses to people and when he sees another dog, he's always the one to initiate a play session," Wallace's brother, Noah Raminick, told The Dodo.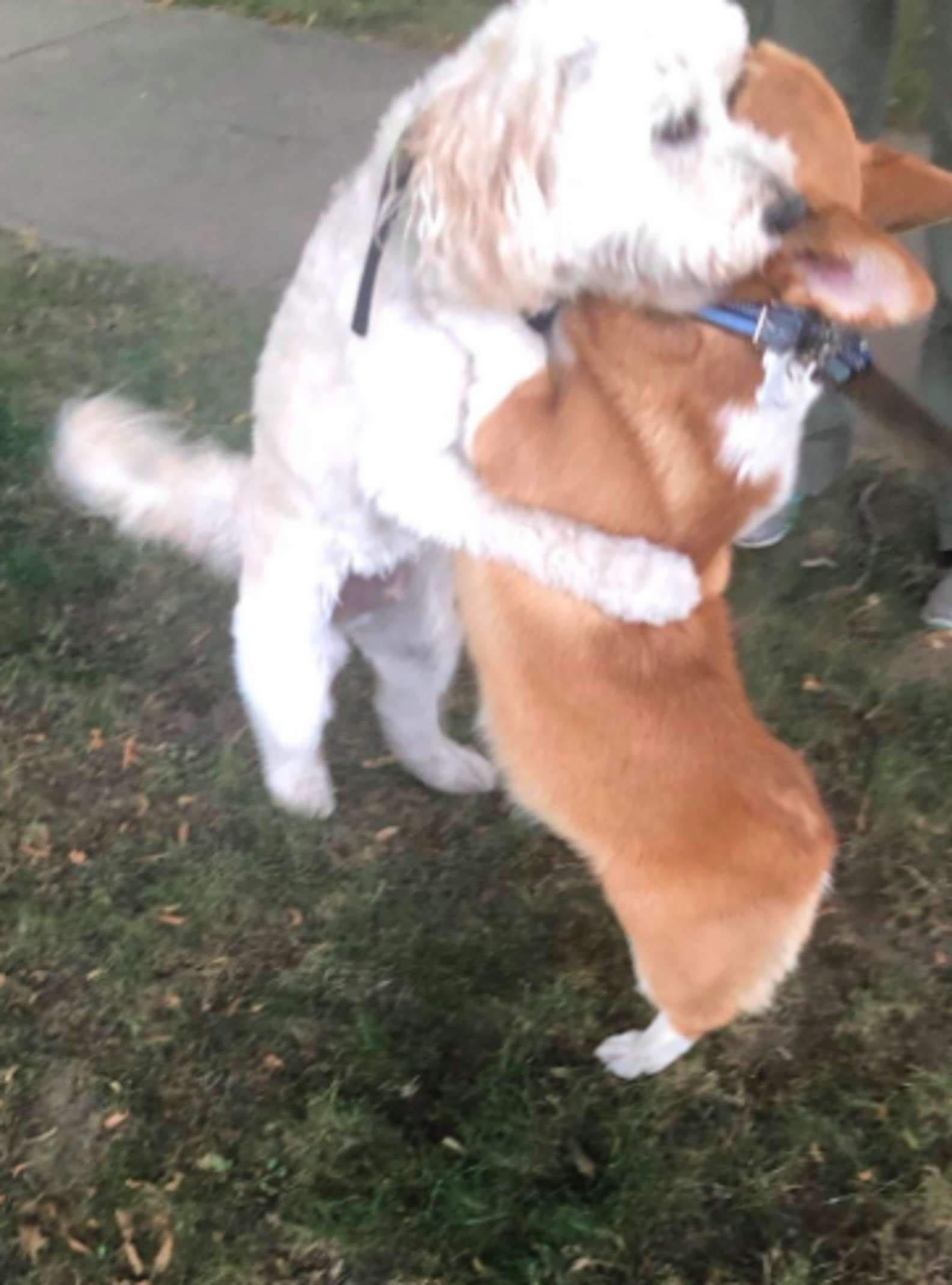 Wallace may be small, but he does his best to give the best hug he can give, even when his new friend is a really large dog!
Wallace's best friend, for example, is a Great Dane. But Daisy's large size doesn't stop him from hugging her as big as his little paws can go.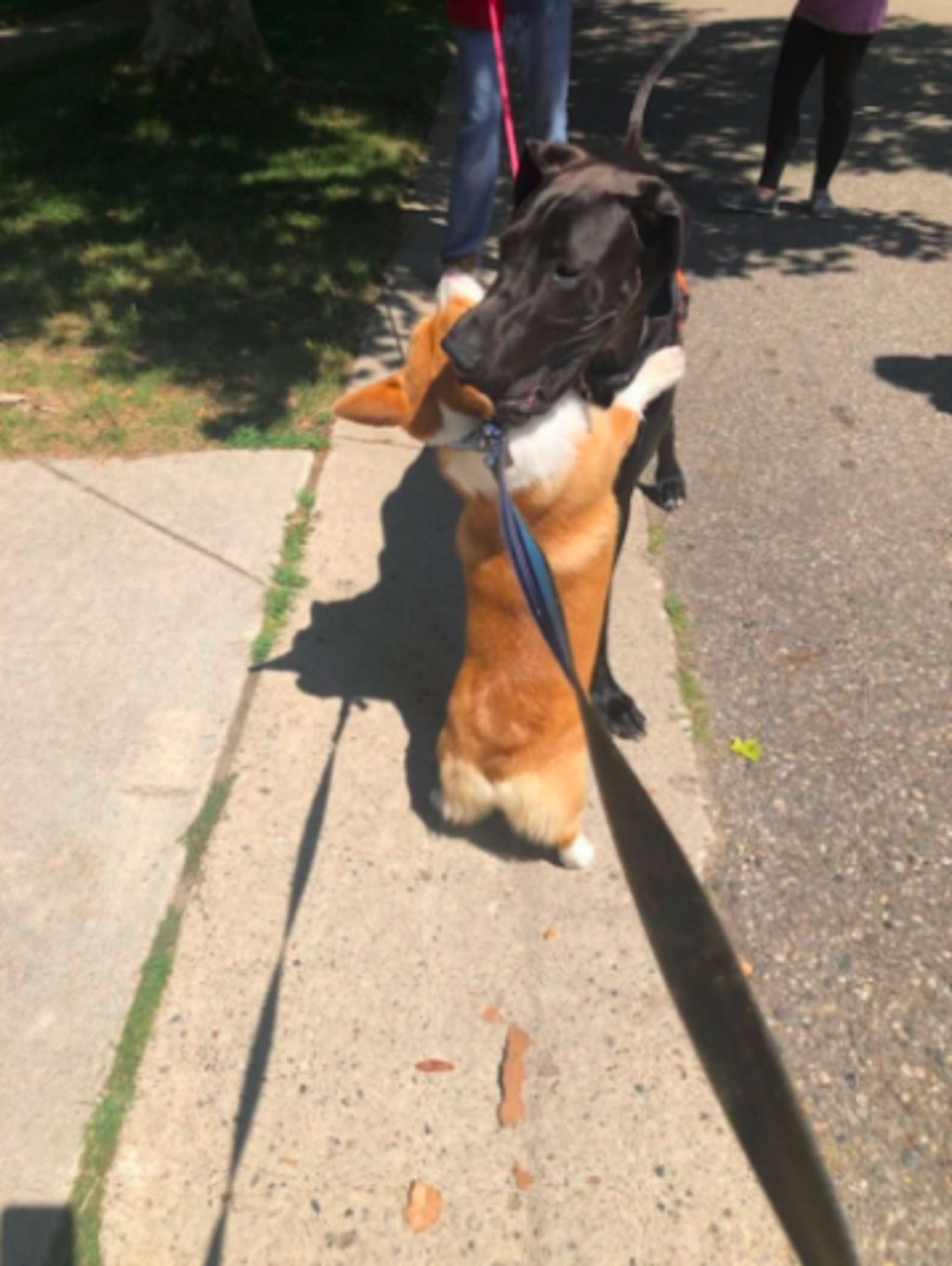 Noah shared, "They always hug when they see each other. And one of her paws weighs as much as Wallace's entire body."
Wallace also knows to be gentle when hugging smaller dogs. To avoid spooking the small ones, he sniffs them out first to know if his new friend won't mind a hug.
It turns out that the loving Wallace was never trained to hug! "I think it comes down to him being really excited about playing with another dog," Noah guessed.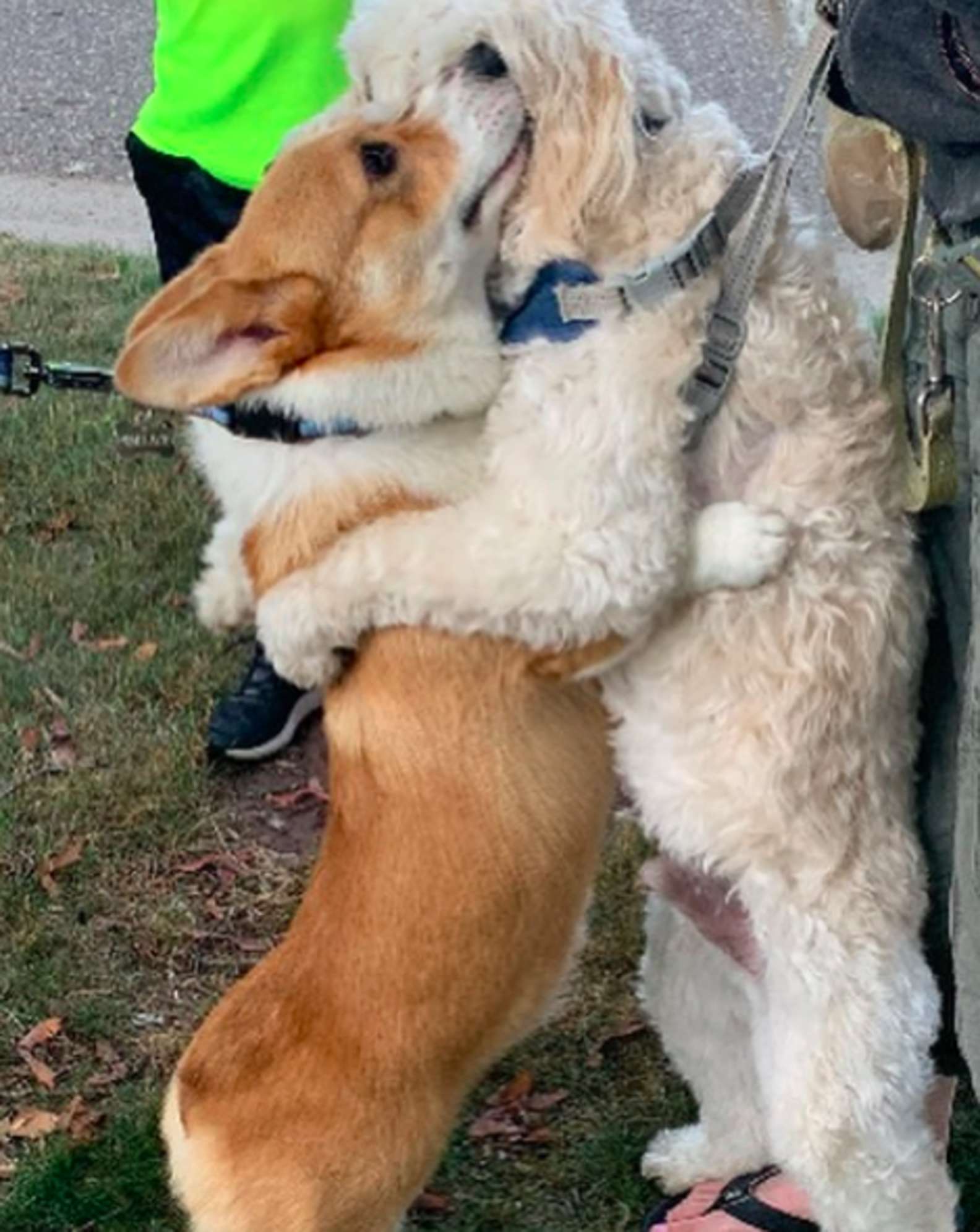 Of course, Wallace loves hugging his human family, too.
Noah shared, "His favorite things are morning and evening cuddles, playing fetch and me chasing him around the house. I don't think Wallace has any dislikes."
What a sweetheart! Wallace certainly spreads love and joy wherever he is.
You can check out more heartwarming pictures of Wallace hugging other dogs by following him on Instagram.
Source: The Dodo