Steve the goose loves his family so much he is willing to go through a lot to be with them.
Last month, he suddenly went missing after being snatched by a fox, leaving his family devastated.
Steve was able to come back home — but he looked exhausted from what he might have gone through just to get back home.
Meet Steve, an adorable goose who's willing to go through a lot for his family.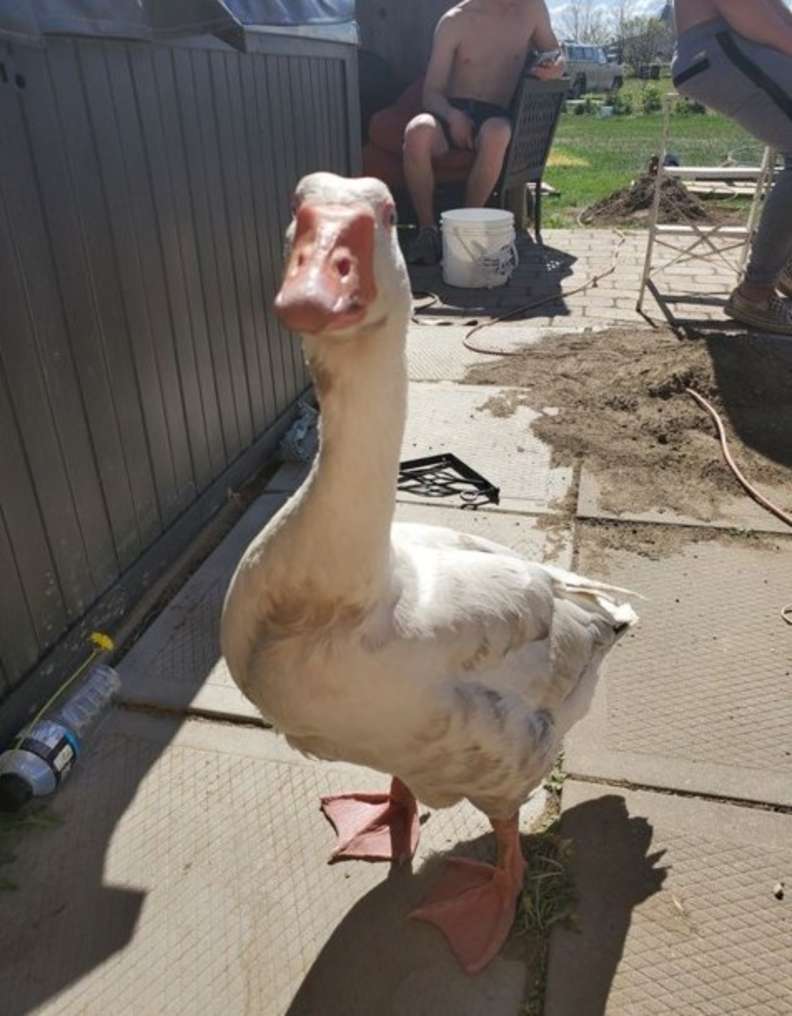 Nine years ago, the Shymko family adopted Steve and his sister, Lulu. The siblings felt at home right away.
Their mom, Carla Shymko, told The Dodo, "We started off with just putting them in with the chickens, thinking they were just going to be birds in the back. But the more time we spent with them the more we realized they had really fun personalities — especially Steve."
Steve became very close to Carla and refused to be apart from his mom. He goes wherever she goes and stays by her side all the time.
The geese siblings would nap together with the dogs and they would greet the guests first before anyone else in the family.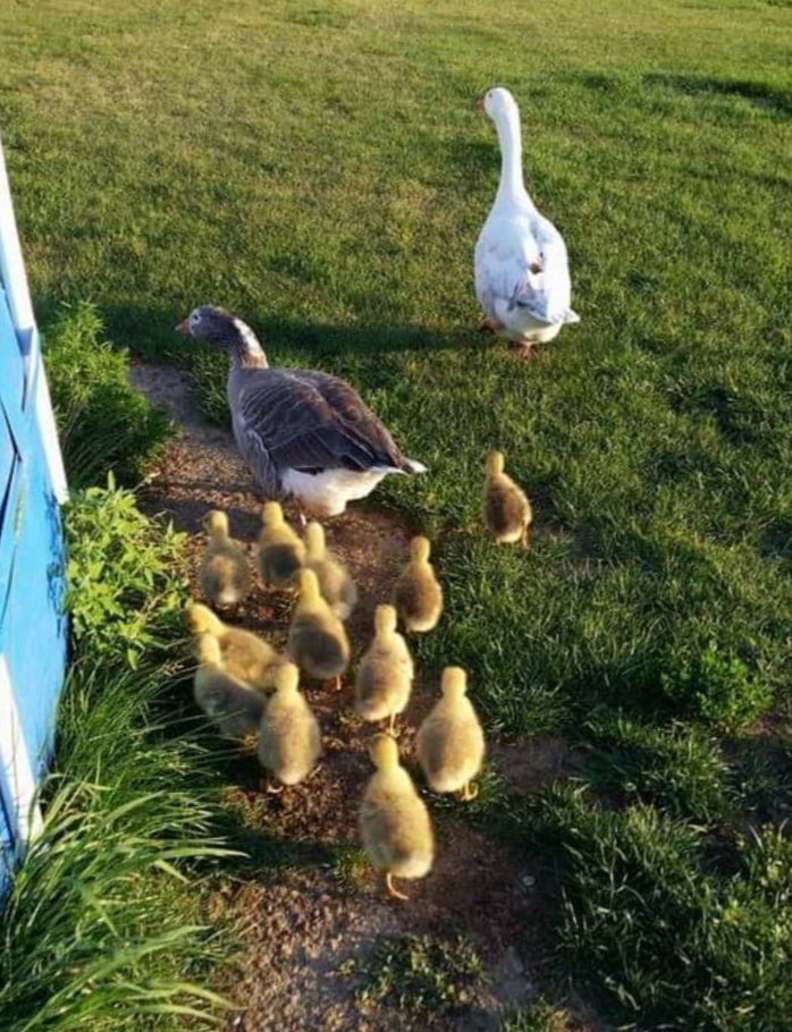 However, Steve suddenly went missing last month. Carla noticed there were white feathers on the ground and Steve was nowhere to be found.
The distressed mom decided to take it to Facebook and implored for their neighbors' help in finding the poor Steve. She was initially hesitant and worried about what others might say, but she decided to just go for it.
But her worries proved to be too far from the truth because she was overwhelmed with positive replies.
"I ended up putting something on Moose Jaw Lost And Found Pets and a couple of other pages and honestly within an hour, I had hundreds of comments," she shared. "The kindest people reached out to me. People offered to go driving around looking for him."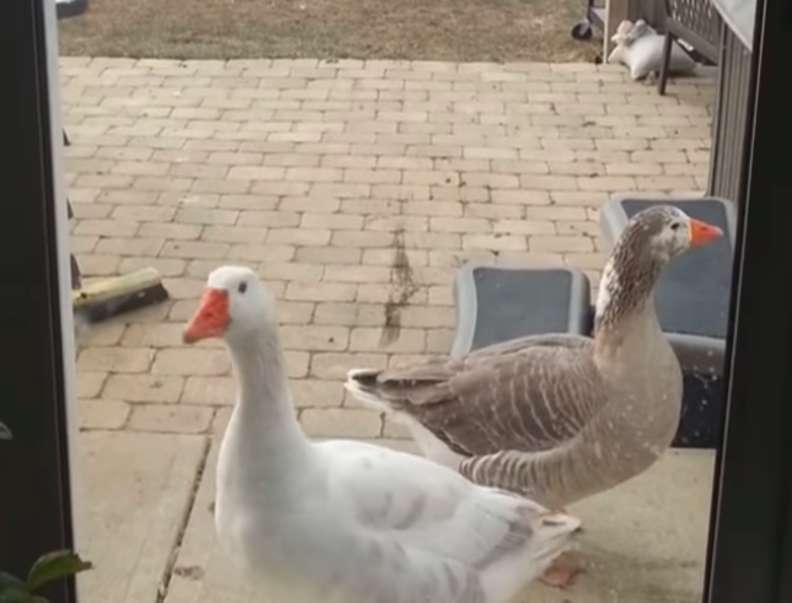 Carla became even more worried after learning from a neighbor that there was a fox roaming around with a white goose in her mouth.
Steve has become a huge part of their family and the thought of Steve suffering devastated them.
The next day, the family woke up with a knock on their door. When her husband went out to check, he was stunned to see Steve waiting for him to open the sliding door like he usually does.
Steve seemed weak and it was apparent that he had been through so much.
Still, he was clearly happy to be home with his family again.
"For the first week he was back he was very weak and very scared," Carla shared. "We took it slow but he is doing amazing now and soon as he hears us in the morning he is back to letting the whole surrounding area know that Steve is back."
Source: The Dodo