When a family left the yard door open, they were mistaken to think that it was Maia, their cat, playing outside.
After a while, the cat went back inside and curled up on the sofa — then they saw that there's another black cat curled up in the bedroom.
The cat who wandered inside was another cat, but he ended up getting adopted by the family!
---
Cats choose who they want to belong to. Such is the case of a black cat who got mistaken for the family's cat and made their home his forever home.
It starts with a beautiful black cat named Maia, who the Moran family has been taking care of since she was a kitten. She is described as mellow and incredibly sweet.
Her mom, Nieves Morán, says "Maia is a really, really lovely cat. She loves to bring us her toys so we can play with her."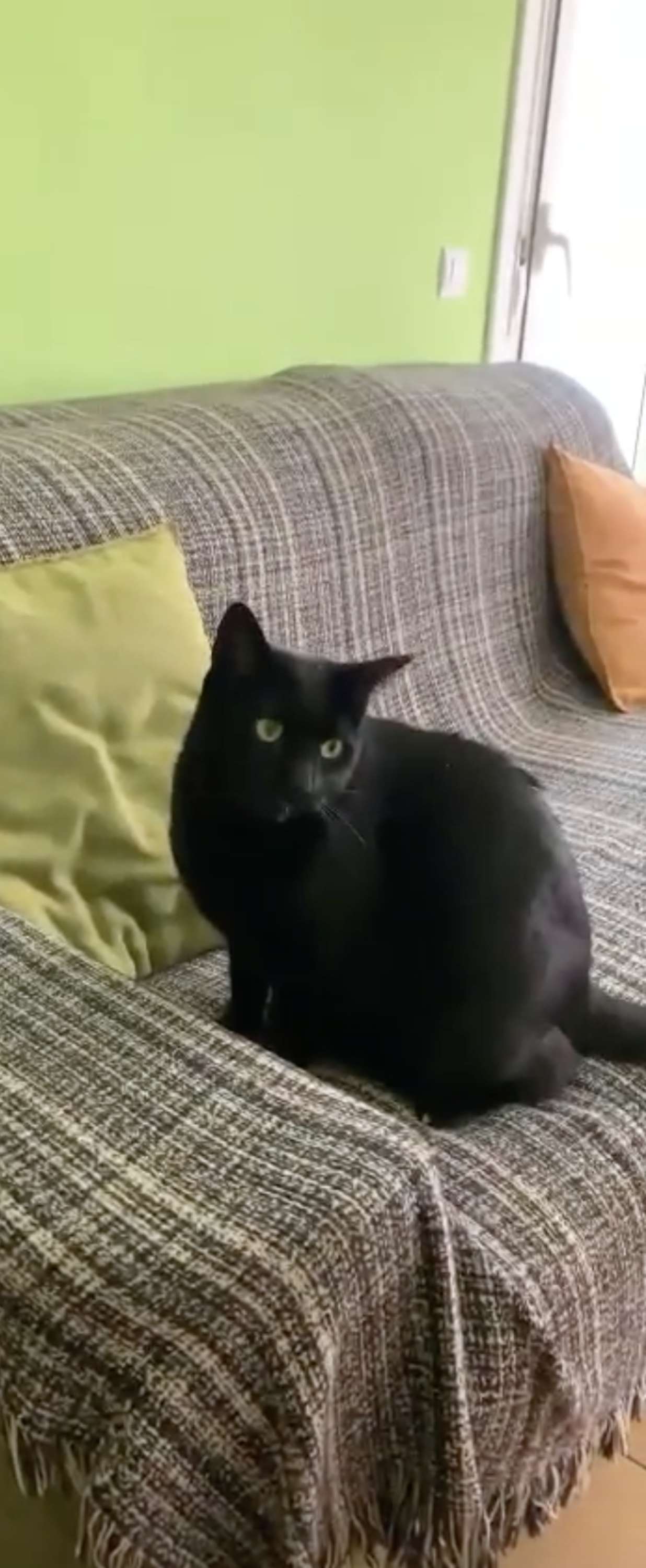 Maia mostly stays indoors, but she goes out every now and then to play in the yard.
One time, when the door to the yard was left open, Maia's dad saw her wandering in the yard. After a while, she went back inside the house and snuggled up to her dad. Her dad did not think of anything unusual.
But when Nieves's mom went into her room and saw Maia curled up next to her and then saw her again also curled up in the living room, a mystery was uncovered.
How can Maia be at two places at one time?
They eventually realized that the cat in the living room was not Maia.
The cat just wandered inside and felt familiar and comfortable with the family! Maia did not seem to mind at all as they seemed to know each other.
Nieves shared, "Maia and the cat just smelled each other, they weren't scared or anything so I think they had seen each other before."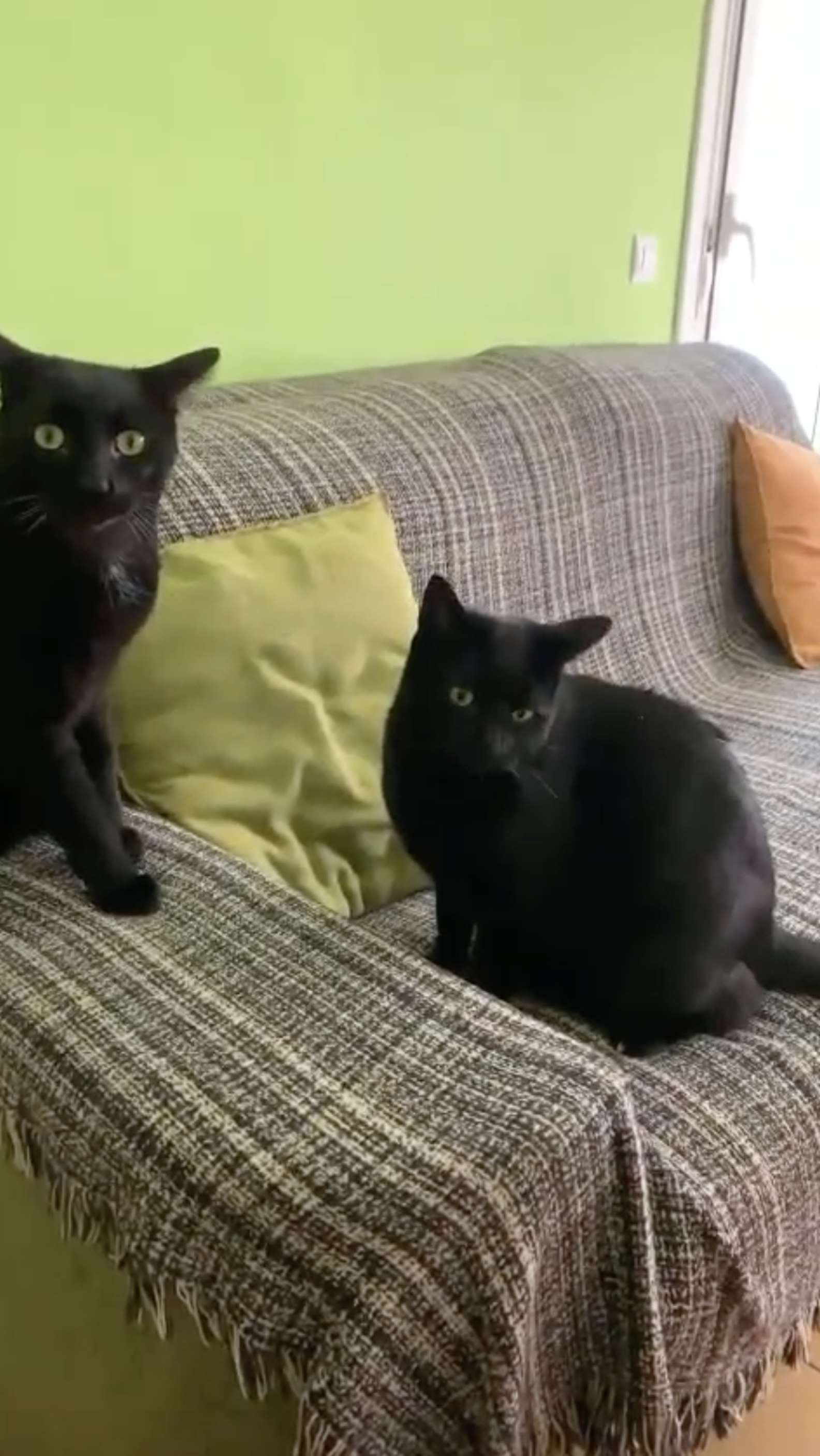 As for the cat who decided to live with them, the family set out to know who he belonged to by posting online and putting up fliers. They also had him scanned for a microchip.
Since he had no microchip and no one to claim him, the family adopted him and named him Jay.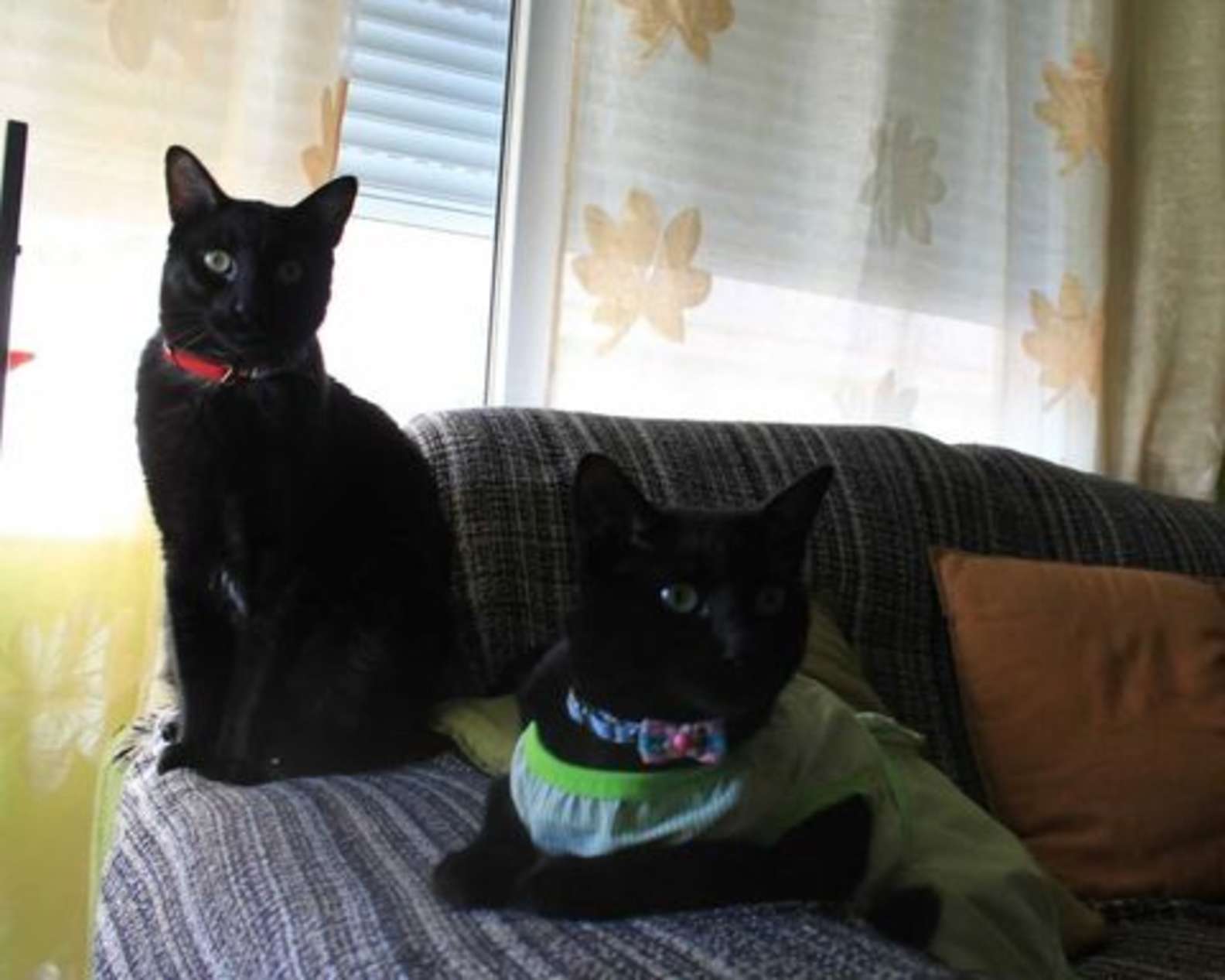 Nieves said, "After seeing that the cat was not wild at all, they decided that we were going to keep it, we cannot leave such a beautiful cat on the street."
The cat that was mistaken for another has now become an irreplaceable addition to the Morán family. Jay and Maia have since become best of friends.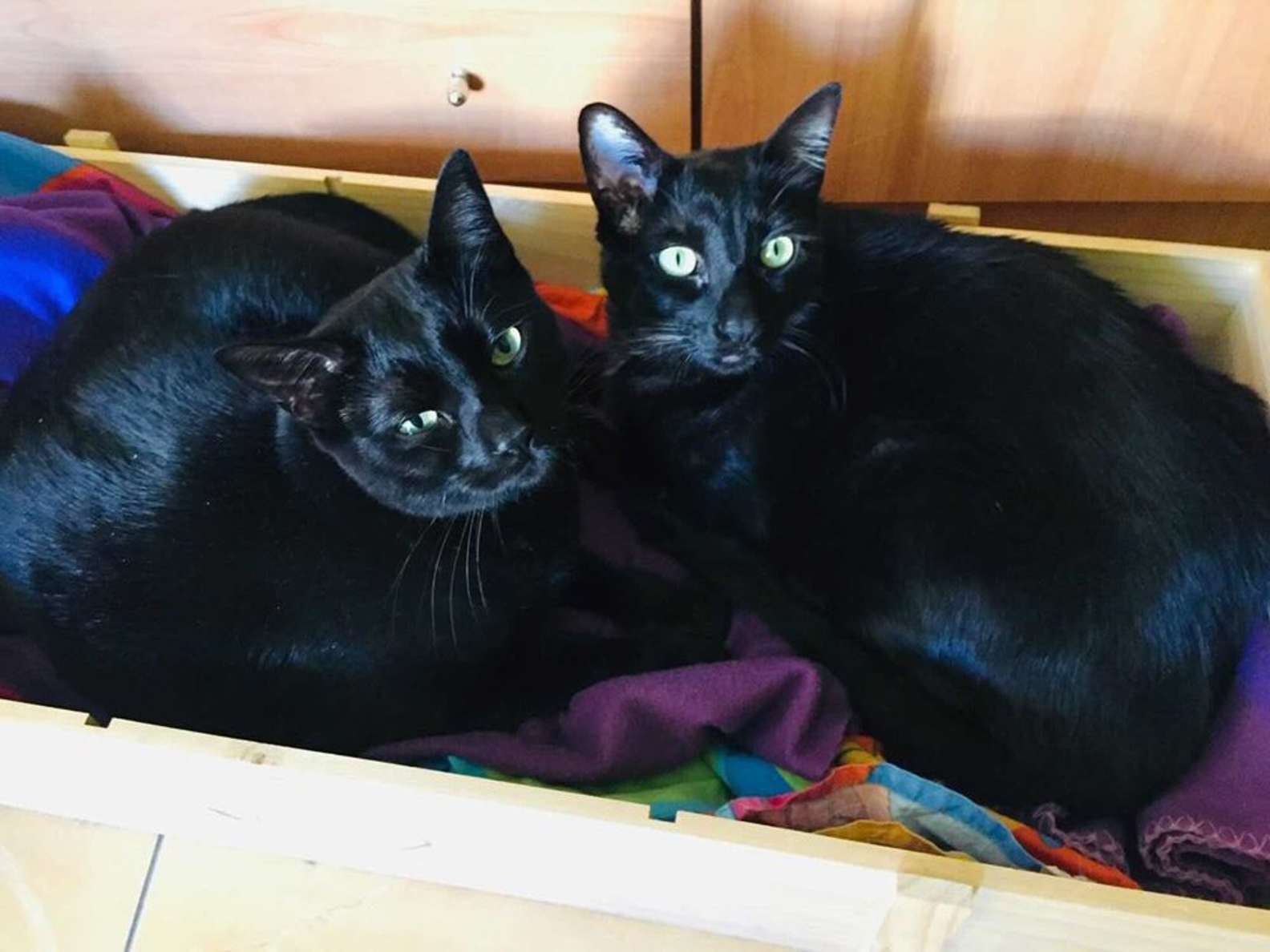 He even became cuddle buddies with Nieves's dad after curling up to him the first day he came inside.
Lucky Jay!
Source: The Dodo