Aside from a strikingly different appearance, Peanut the cat is also partially blind and deaf.
But his new family showers him with love and absolutely finds him adorable.
Because of the way his eyes and ears point upwards, he has been known as the bunny-looking cat.
---
Meet Peanut the cat. Just one look at him and you know he's different. When he and nine other cats arrived at the shelter following their previous owner's passing, the shelter staff instantly knew just how special Peanut is.
Aside from being partially blind and deaf, Peanut is one bunny-looking cat!
And it was these features that instantly charmed his future family.
Sydney Benham, Peanut's new mom, told The Dodo, "I knew when I saw him that I couldn't leave him there."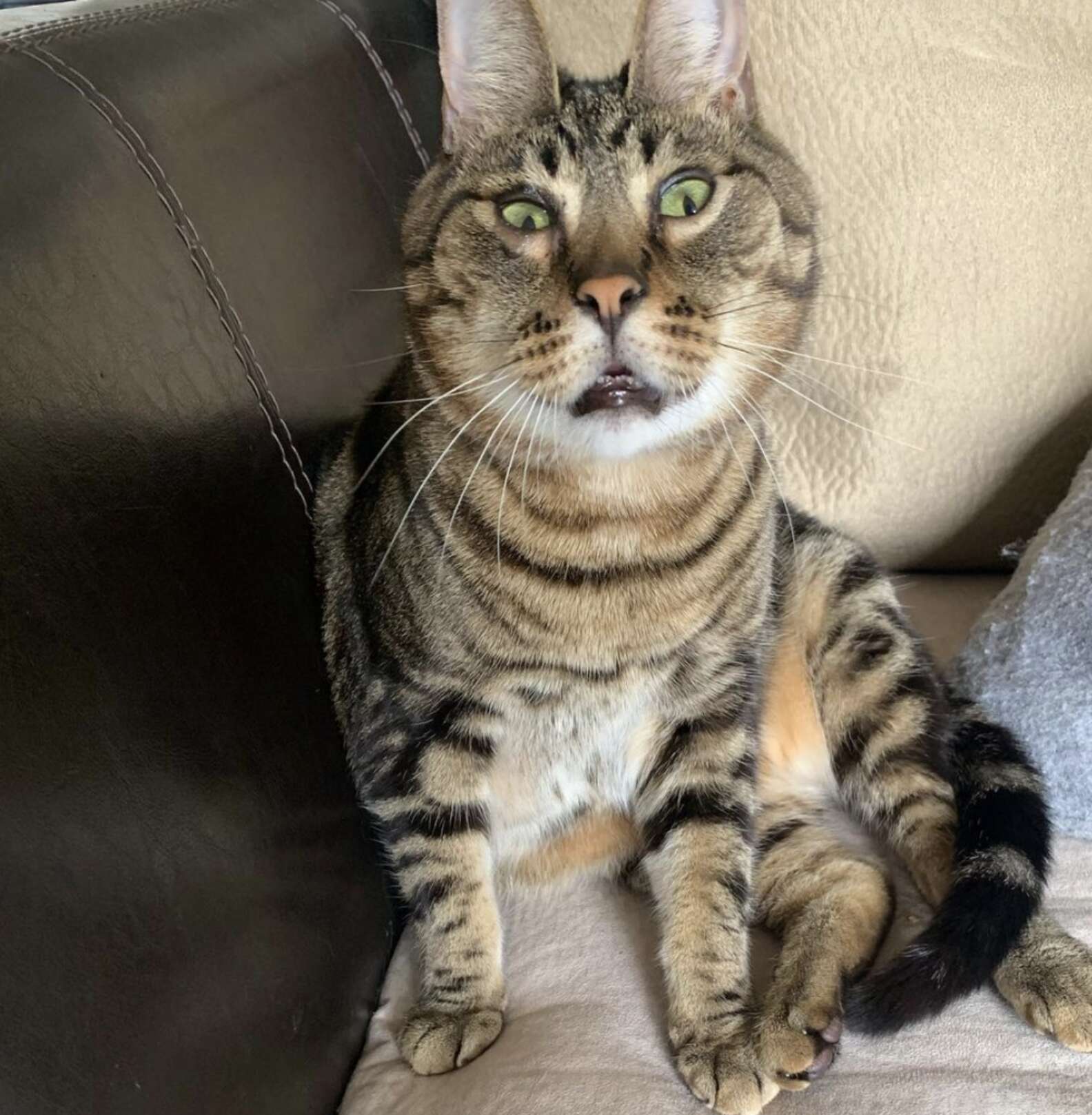 Sydney just had to take him home after spending some time with him and hearing his story. So she adopted him in September 2020.
Estimated to be around 8 years old, Peanut and his old-man personality quickly settled into his new home.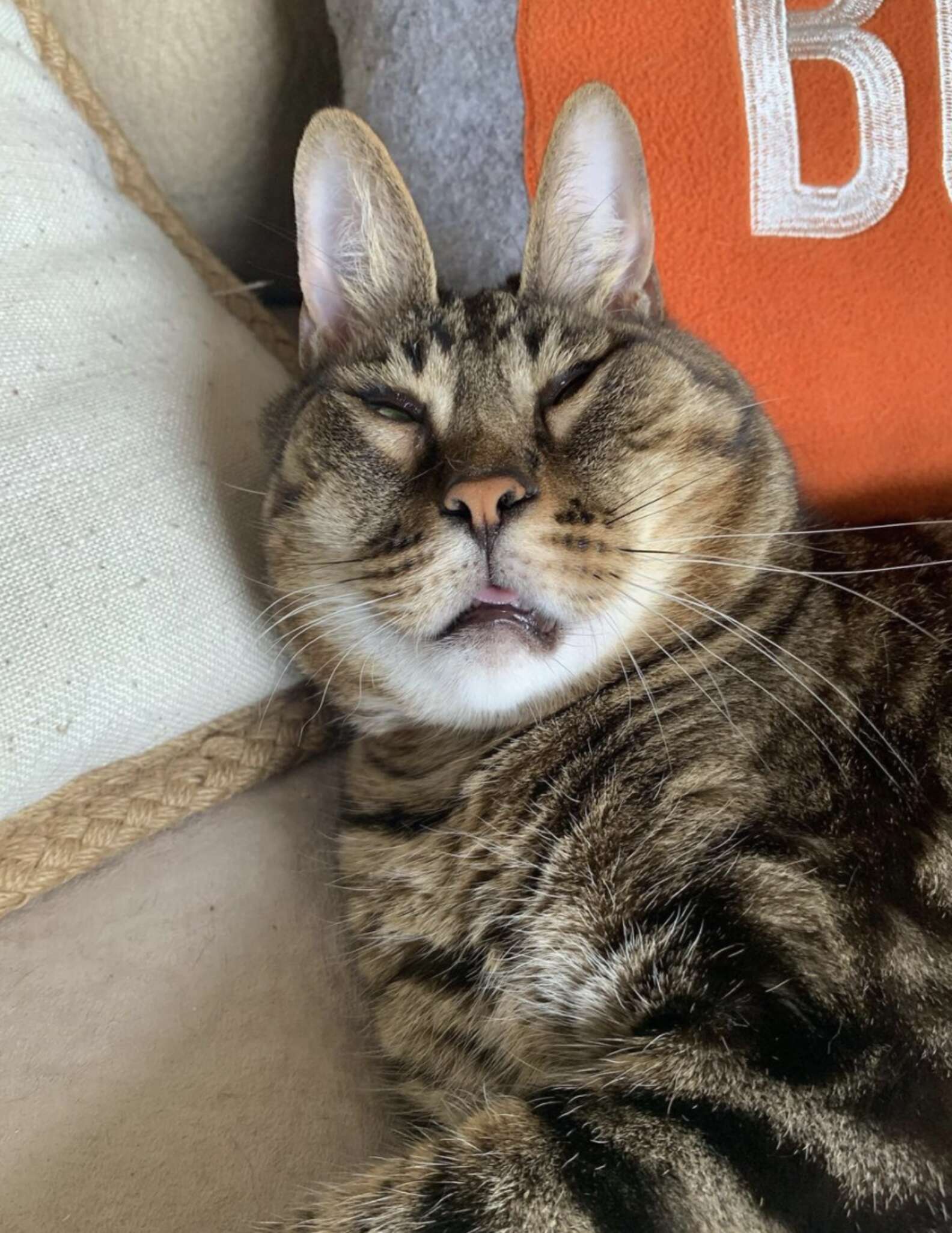 Sydney describes Peanut as "unique and just simply, 'him.'"
"He is loving and kind, and he loves to play with fingers and chew on his toes," Sydney added. "I feel he is a lot smarter than he lets on and purposely ignores me or does things that he knows will irritate me, like jump on my table, for example. His disabilities do not stop him in any way! He is limitless!"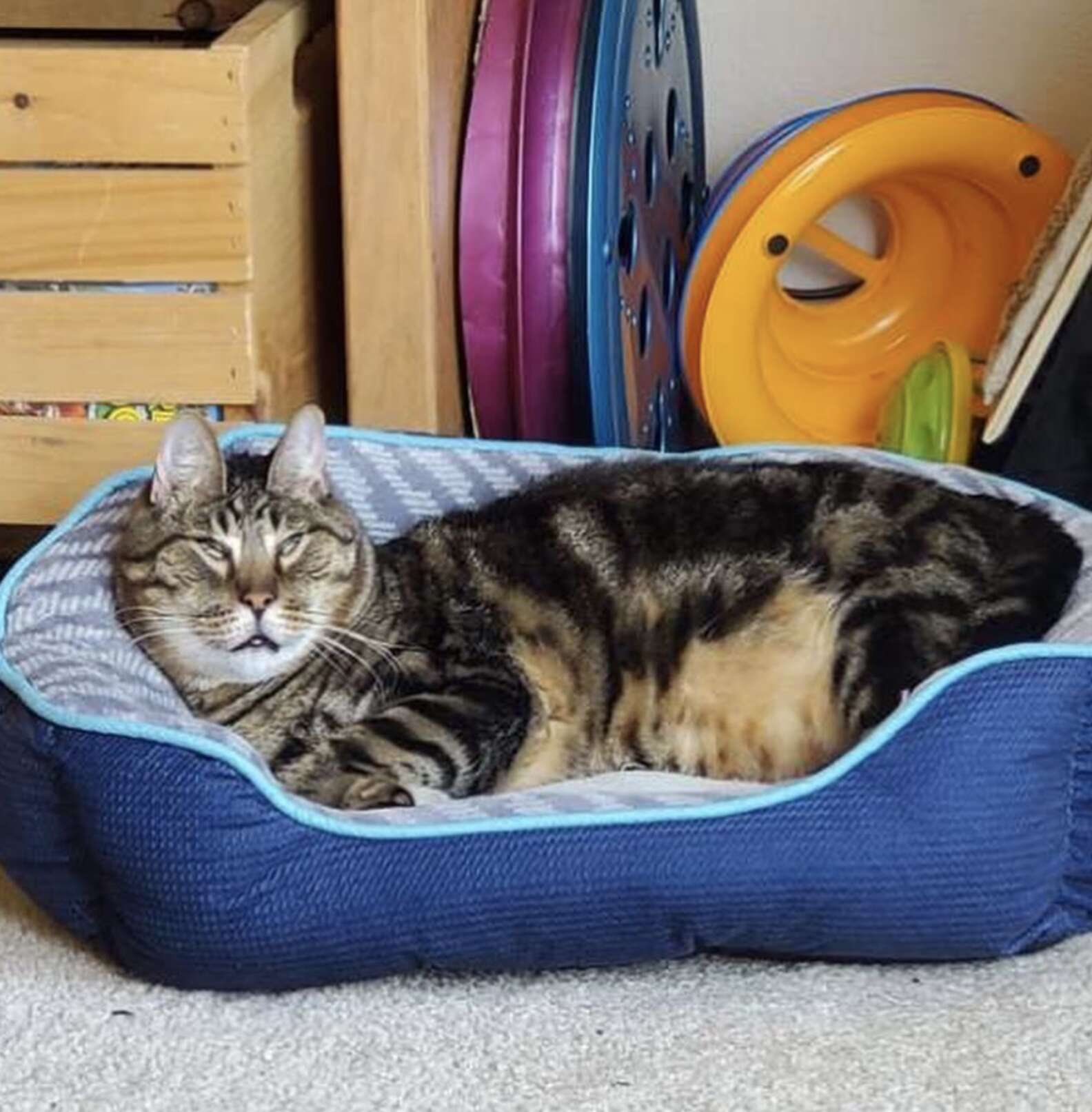 Sydney is not the only one enchanted by Peanut's sweet and unique face.
It turns out that people who see Peanut instantly fall in love with him!
Well, like Sydney said, "How could they not?! He's such a sweet boy." 
There's no mistake that Peanut is absolutely loved and treasured by his new family, who makes his difference shine through.
Check out more adorable pictures of Peanut, the bunny-looking cat, on Instagram. 
Source: The Dodo