A Stray Rooster Decided to Adopt this Family!
Chaz Sanders and her family were surprised one day when a stray rooster wandered into their home.
Ronnie the rooster eventually decided to stay and adopt their family!
It all turned out well — Chaz's family now has five chickens to keep Ronnie company.
A stray rooster surprised one family when he wandered into their home early last month.
"We don't have any neighbors other than family for about 2 miles so we have no idea how he got there," Chaz Sanders told The Dodo. "One morning we had the door open letting the dogs come and go and looked up and he was standing in the living room."
The rooster initially stayed away and kept his distance. But after a few days, he decided to stay and adopt Chaz's family.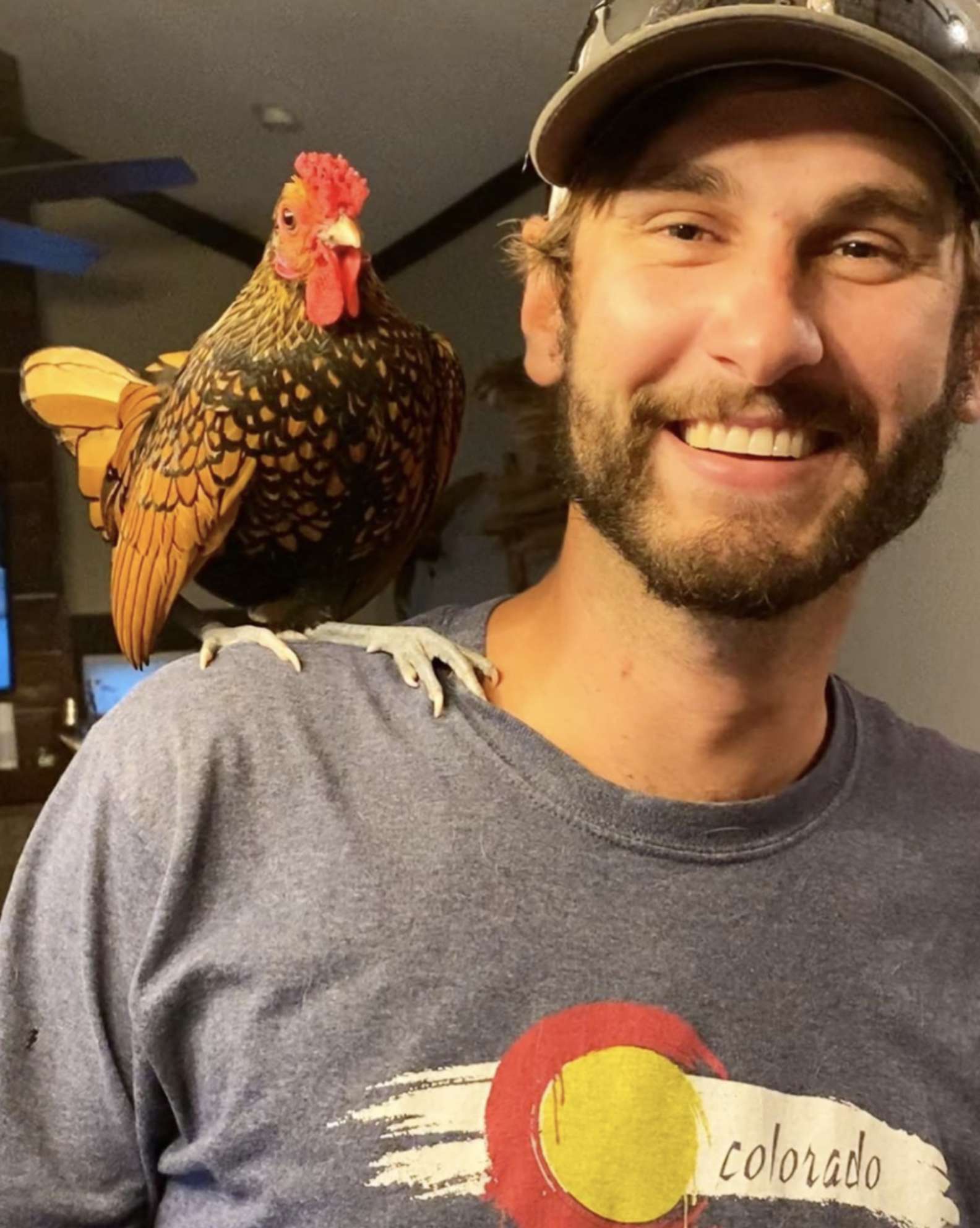 The rooster, now named Ronnie, soon became beloved to Chaz and her family, despite the surprise "adoption."
Chaz shared, "I instantly fell in love with him. I've grown up around animals but never had any type of birds/chickens. He follows us around like a dog and loves attention. He basically took over and now does whatever he wants."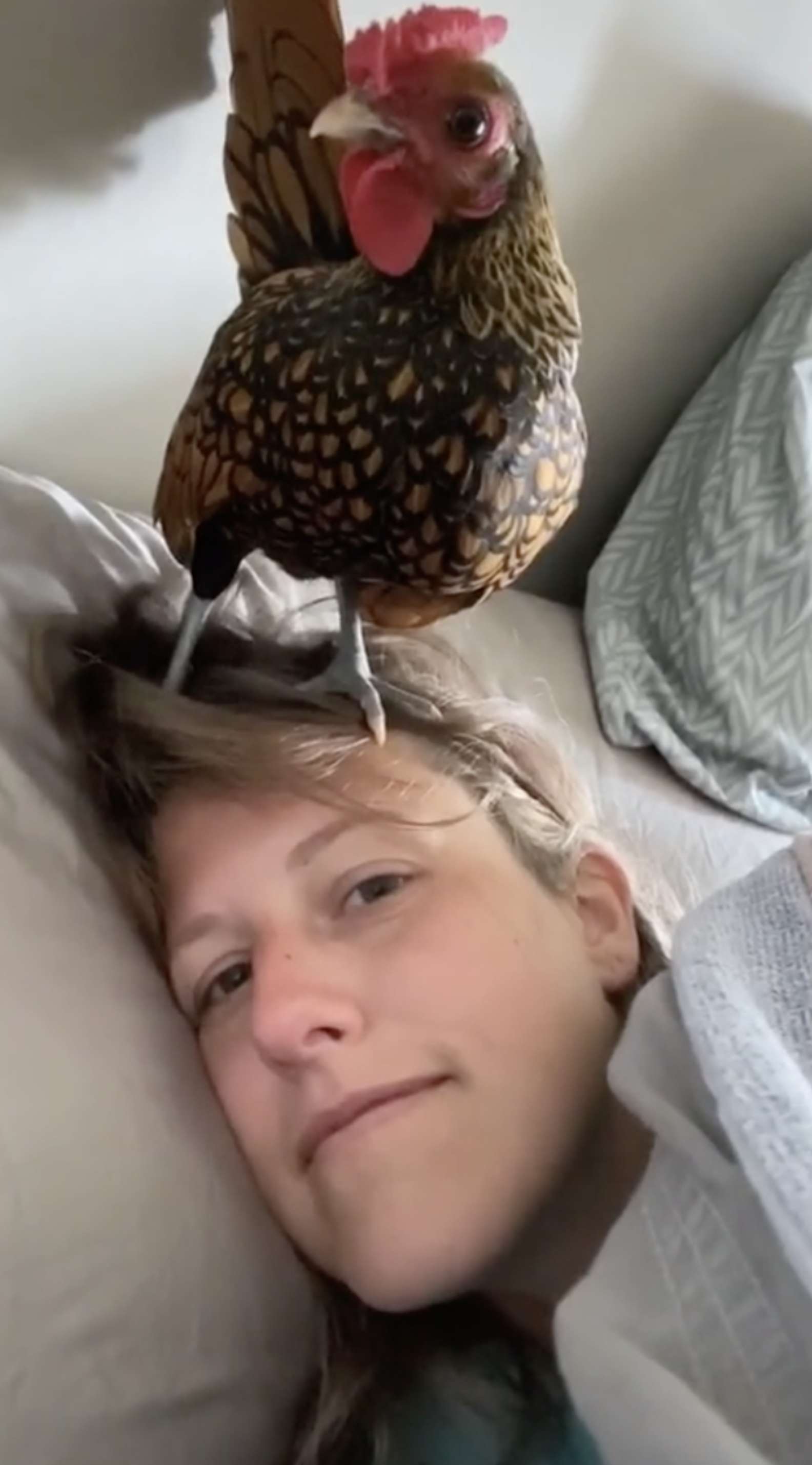 Perhaps it was fate that brought them together!
Ronnie has become a part of the family. Even the family's two dogs, Addy and Merle, quickly accepted him as their new brother.
He may have an attitude, though.
"[He's] sassy but definitely loyal for a chicken. He is a diva and acts like a teenager. He screams if he doesn't get his way and he will do what you tell him to but it takes you telling him a couple of times," Chaz shared.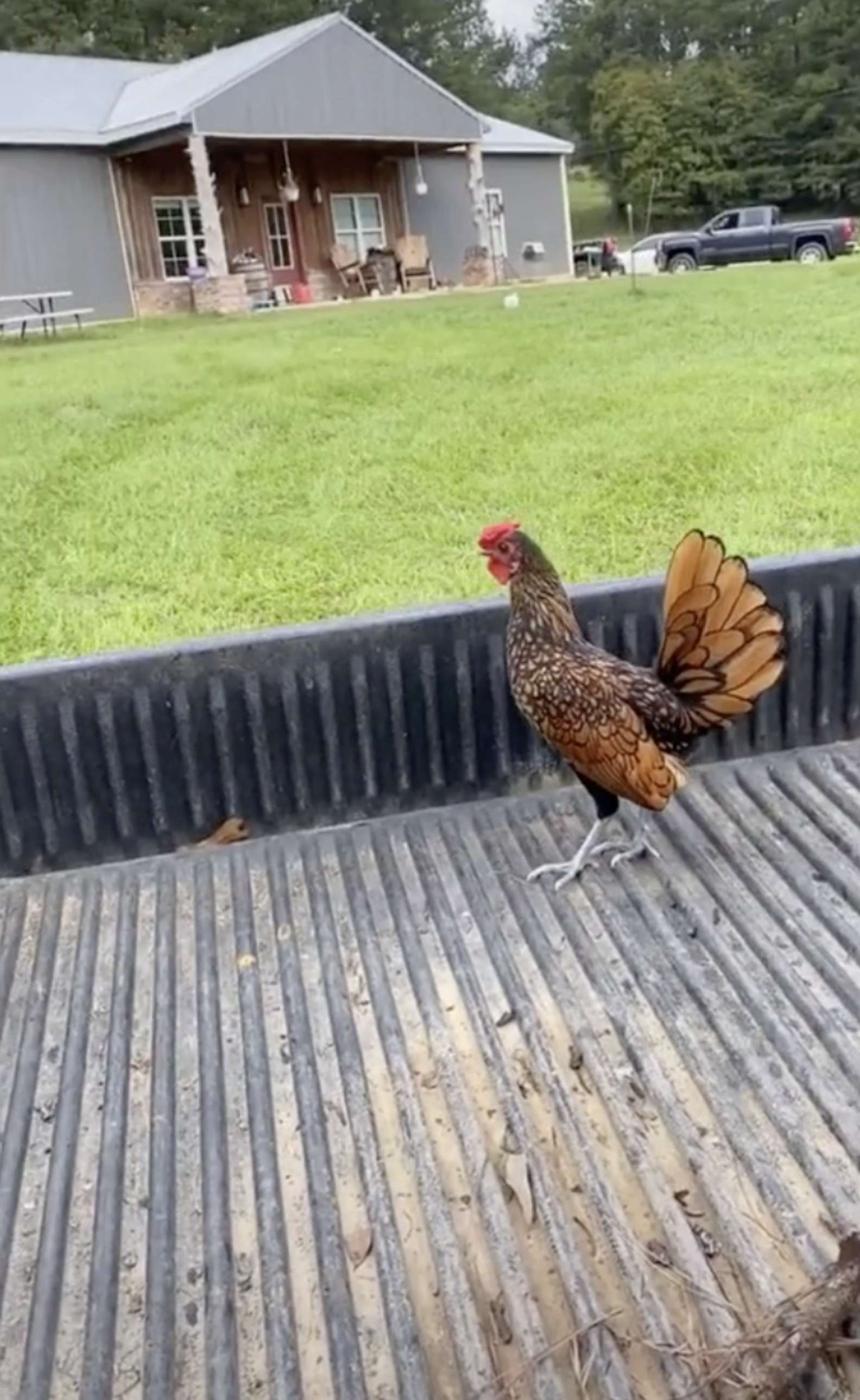 He even developed a habit to chill in high places where he can't be reached, like the ceiling fan or the chandelier. Maybe it's because it's in his nature to find a perch where he can serve as his new family's early morning alarm.
Ronnie now has other chickens to keep him company after his family researched on how to care for him. Chaz's family now has five chickens!
While Chaz and her family still have no idea where Ronnie came from or how he came upon their home, they couldn't be more pleased about it.
Their newfound life together is "definitely meant to be," Chaz said.
Check out more of Ronnie's sassy antics on Instagram. 
Source: The Dodo