Bloggers Who Love Disney Raised Over $54,000 For Disney Parks' Laid-Off Employees
Sarah and Tom Bricker, owners of DisneyTouristBlog.com, decided to help Disney Park employees who were laid off.
They started a fundraiser to raise money for the Second Harvest Food Bank in Central Florida, which serves a community of many laid-off employees.
So far, they have raised more than $54,000 for the food bank.
---
Last week, the news came out that 28,000 employees of Disney Parks would be laid off due to the COVID-19 pandemic.
Sarah and Tom Bricker, the owners of DisneyTouristBlog.com, just won't watch that happen without doing something. So they set up a page on the Second Harvest Food Bank of Central Florida's website so they could raise money to help the beneficiaries of the food bank who are serving many laid-off Disney workers. So far, they have raised over $54,000.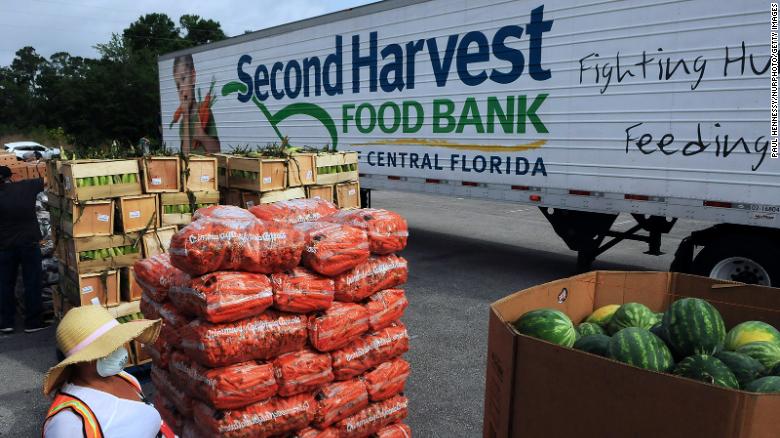 "Layoffs and indefinite furloughs at Walt Disney World, other theme parks, and throughout the hospitality industry have had a disproportionate impact on Central Florida," Tom Bricker said in a post. "At this point, so many have been negatively impacted in some way — either directly or via family and friends who have lost their employment and are nervous about what the future holds. It's nothing short of heartbreaking."
Ever since they launched their blog, they have never asked any monetary fee for the information they provide about Disney Parks around the world. This was the first time they pleaded with their supporters and fans to donate to Second Harvest if they like the blog or it has helped them in any way.
Their original goal was to raise $2,000 but that was surpassed quickly so they raised their target to $30,000. That too was surpassed just as quickly! As of Wednesday morning, they have raised over $54,000.
"They started the page as a way for their blog community to support local tourism workers who have been economically impacted by recent theme park layoffs, reduced attendance, and other factors affecting our local workforce," Second Harvest spokesperson, Erika Spence, told CNN.
The money they raised will not only benefit those who were laid off from Disney Parks, but also many other people who badly need assistance in this time of crisis.
"No matter where in the world you reside, we are part of a truly global community as Walt Disney World fans," the couple said in a post. "We hope you'll join us in giving back to help those in the community during this time of unprecedented need."
Source: PEOPLE