COVID-19 Patient Marries Fiancée Inside The Hospital
Carlos was confined to the hospital and was receiving ECMO treatment at the same time he was about to get married.
With the help of his nurse who suggested to continue the wedding in the hospital, Carlos was motivated further to fight for his life.
And so the wedding was held and now, Carlos and Grace are officially husband and wife!
---
The same week he was about to get married was the same time he contracted COVID-19. Despite that, he was determined to tie the knot with the love of his life.
Carlos Muniz, 41, was confined into the ICU of San Antonio's Methodist Hospital while receiving ECMO treatment. But nothing can stop him from getting married to her lovely fiancée, Grace, on Tuesday, ABC affiliate KSAT reported.
Joined by their immediate family — an exception to the hospital rule especially for them — the lovebirds have officially become husband and wife amid these trying times.
"This wedding is really important for us as the care team of this patient," Carlos' nurse said. "We've seen some victories, but we've had our losses. It was very special for us to be a part of and has been a big motivator for this team."
"It shows COVID-19 really can't stop love."
The couple were in the middle of preparation for their wedding when Carlos was admitted to the hospital on July 15. After a few days, his health declined drastically and he was rushed into the ICU.
In the middle of his battle for life, his nurse eventually learned about his supposed wedding and offered to have it done inside the hospital.
This made a huge impact on Carlos' behavior as he had a new motivation to fight harder for his life.
On the day of the big event, Grace showed up in the hospital wearing her beautiful white wedding dress complete with a facemask while Carlos on the other hand was lying on his ECMO machine wearing a tuxedo. 
The hospital staff helped him and escorted him down the "aisle" to meet his bride. The wedding was conducted by Grace's father-in-law and the rest of their family members watched via live streaming.
Carlos is gradually recovering and has since tested negative, according to KSAT.
"Carlos is capable of doing more now than before," his nurse said. "He's fighting for something."
Source: PEOPLE.Com

NFL Star Helps 218 Single Parents Become Homeowners Through Charity Partnership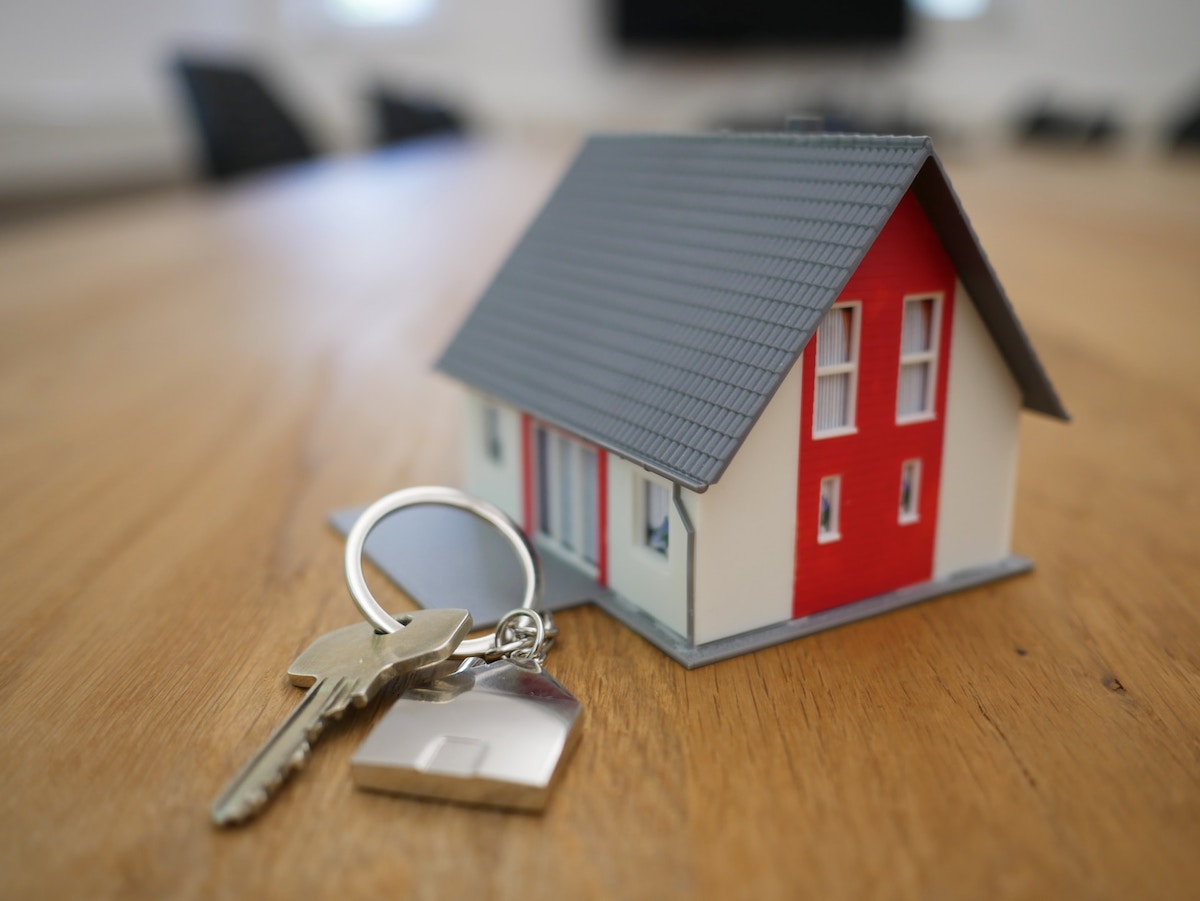 Quick Smiles:
In a heartwarming endeavor, former NFL star Warrick Dunn has brought smiles to the faces of 218 single parents by surprising them with brand-new homes.
Through a collaborative charity effort involving Warrick Dunn Charities, Habitat for Humanity, and Catholic High School, Baton Rouge has witnessed the transformation of lives as these homes offer stability and fresh beginnings.
Warrick Dunn's Homes for the Holidays program, inspired by his mother's dream, has left a lasting impact, creating a sense of hope and security for families in need.
---
Former NFL star Warrick Dunn has brought hope and happiness to 218 single parents in Baton Rouge, Louisiana, with the help of a remarkable charity collaboration. These heartwarming efforts are changing lives for the better, one home at a time.
In a heartwarming partnership between Warrick Dunn Charities, Habitat for Humanity, and Catholic High School, where Dunn himself graduated, 218 new homes have been built, furnished, and stocked with food. This incredible initiative aims to create stability and a fresh start for deserving families in need.
"Dominique and Miracle, single mother, first-time homeowner, I think it's important to help change the community and the environment, create stability for a family that could potentially have good long-term positive impacts," said Dunn upon returning to his hometown to welcome a new family into their home.
Catholic High School played a significant role in this initiative by raising $85,000 for the construction of one of these homes. Their support is a testament to the power of community collaboration.
"A new home, a new, fresh start, a new beginning—I'm totally blessed," said Dominique, the grateful recipient of one of these homes. Her emotions were overwhelming as she entered her new home, a place of hope and security. The house was not only furnished but also came with a stocked fridge and a mortgage ready for signing, with Dunn's charity standing by to assist with the down payment.
Warrick Dunn's journey towards helping single parents began when he was drafted by the Tampa Bay Buccaneers in 1997. In that same year, he launched Homes for the Holidays to fulfill his late mother's dream of owning her own home. Over the years, Dunn proved to be an incredibly consistent performer on the field, earning three Pro Bowl selections and accumulating over 1,000 all-purpose yards in almost every season of his 12-year career with the Buccaneers and the Falcons. When he retired, he ranked 14th in NFL history for all-purpose yards (15,306).
Dunn's dedication to both football and his community was recognized in 2005 when he was presented with the Walter Payton Man of the Year Award. This prestigious NFL award acknowledges a player's excellence on the field as well as their outstanding community service.
One of the most notable moments in Dunn's philanthropic journey came after Hurricane Katrina devastated New Orleans. Dunn called upon NFL players, except those from the New Orleans Saints, to donate at least $5,000 to the relief effort. His initiative garnered over $5 million in contributions, highlighting the significant impact of his charitable work.
Warrick Dunn's website has become the hub for his three charitable organizations, showcasing their incredible work. His Homes for the Holidays program partners with local community organizations to reduce the burden on new, single-parent homeowners. This includes fully furnishing their new homes, providing downpayment assistance checks, and ensuring their pantries are stocked with essential food items.
The heartwarming moment when Dominique first walked into her new home is a testament to the positive impact of Warrick Dunn's charitable efforts. The joy and gratitude in her eyes reflect the transformative power of community, collaboration, and compassion.
---
Beagles Rescued From Animal Testing Lab Get Second Chance at Life
Quick Smiles:
Three beagles, rescued from a life of despair in a lab, embark on a joyful journey to their forever homes in Canada.
The Beagle Alliance, dedicated to giving a second chance to animals in distress, has transformed the lives of over fifty animals since its inception.
The loving and resilient nature of beagles shines through, highlighting the enduring bonds humans can forge with these wonderful creatures.
---
In a world filled with fleeting moments, the uplifting tales of Nik, Axel, and Otis, three loving beagles, bring an enduring warmth and joy. Rescued from the cold confinements of an animal testing lab, their journey to love-filled homes in Canada paints a picture of hope and resilience. Their sweet tales are a whisper of kindness in a bustling world, a true testament to the change love can bring.
The Beagle Alliance, spearheaded by Lori Cohen, serves as a beacon of hope, dedicated to providing a loving embrace to animals escaping from research and neglect.
"These three weren't very socialized," reveals Lori, emphasizing the silent struggle of animals ensnared in research. The organization, undeterred by the challenges, has woven a tapestry of hope and new beginnings for 52 animals since its founding.
Nik, Axel, and Otis's voyage from captivity to love highlights their inherent resilience and forgiving spirits. Unraveling the layers of trust and learning to embrace the joy of being cherished pets, their journey is a beautiful dance of transformation.
"They're docile. They don't bite back. They're very forgiving," Lori states, illuminating the gentleness nestled within beagles.
The beagles' loving disposition and their journey to freedom unravel the untold stories of countless others who endure the pains of animal testing. Lori's revelations and The Beagle Alliance's unwavering commitment emanate a message of hope and compassion, shedding light on the lives overshadowed by secrecy and igniting a dialogue on compassion and empathy.
The story of these beagles is not just a story of freedom—it's a story of enduring love and companionship. It's a tale of discovering joy in simple pleasures, of leaving behind the shadows and stepping into the nurturing warmth of a loving family.
Their journey is a gentle nudge, a reminder of the love and beautiful bonds we are capable of sharing with our furry companions.
Lori's insights echo a need for awareness regarding the clandestine world of animal testing and the importance of stringent protection laws. Yet, the tales of rescue and relentless efforts of The Beagle Alliance and its peers color the world with hues of kindness and love, paving the way for a harmonious coexistence.
Every gentle wag, every leap of joy from Nik, Axel, and Otis symbolizes a world where kindness reigns supreme, a world where every creature, small or big, experiences love and happiness.
Let's allow their stories to weave into our hearts, inspiring kindness and fostering a deeper connection with all the beings we share this wonderful world with.
---
Donkey's Delight Over Unicorn Toy Wins Internet Hearts [Video]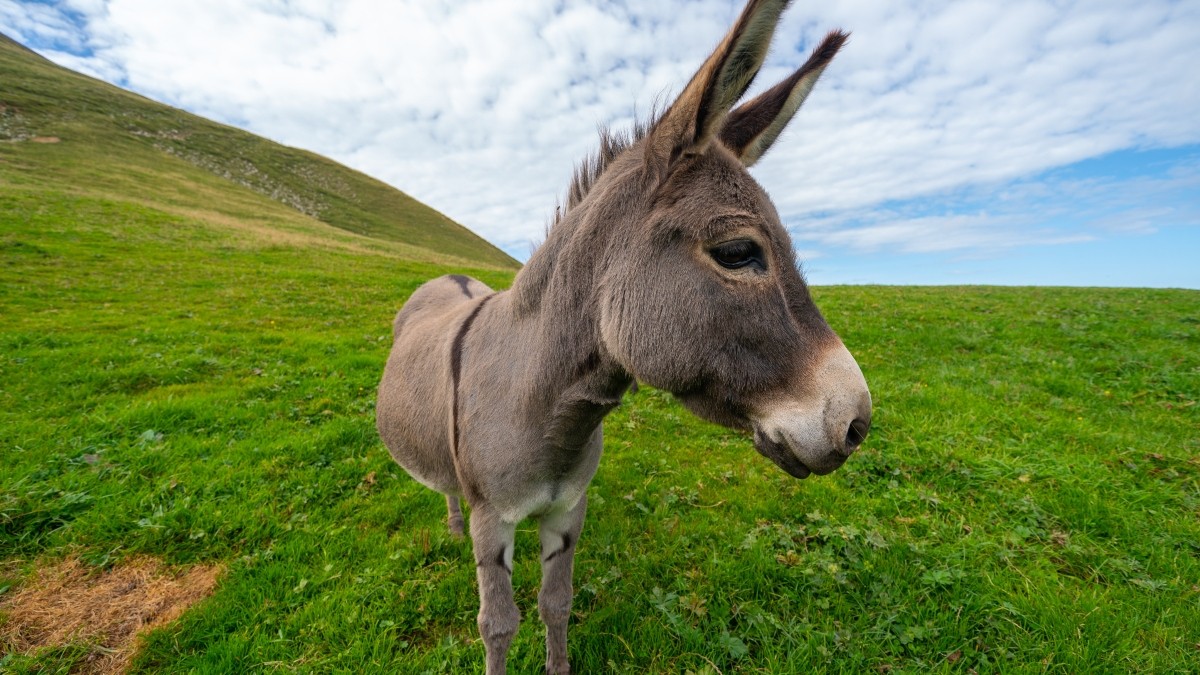 Quick Smiles:
Joy Unbridled: A donkey's sheer delight upon receiving a pink unicorn toy is the internet's latest obsession.
Reactions Galore: Netizens pour love and laughter in response, with comments reflecting the universal appeal of pure happiness.
Wholesome Content: The video serves as a heartwarming reminder of the simple joys of life, providing a much-needed lift to spirits. 🌟🦄
---
Ever witnessed a child's elation upon receiving their favorite toy? Now, imagine that multiplied several times over – but with a donkey and a bright pink unicorn toy.
This isn't your usual farmyard tale but one that's leaving netizens around the globe smitten.
Picture this: On a sunny day, TikTok's screen lights up with a video from user @debbieschluterman. It captures the unmatched glee of a donkey as it spots a luminous pink unicorn toy nearing its pen. The jubilation? Oh, it's palpable! As he hears the soft crinkling of the toy, his delightful grunts echo pure ecstasy.
On receiving the toy, what follows is an absolute spectacle – dashes in joyous circles, some playful biting (with a caring caution from mom), and even a mighty 'lion-esque' roar. Concluding his performance, the unicorn toy finds a place atop his haystack, symbolizing its new-found importance.
Social media was buzzing post this electrifying performance. @kathyburton48 encapsulated the collective sentiment perfectly: "I could watch him all day! He made me as happy as that unicorn made him!"
Echos of concern, love, and unadulterated joy resonated in the comments. @McMedic's remark indeed holds universal appeal: desiring someone to be as thrilled with them as the donkey is with his unicorn toy. Now that's a wholesome benchmark for relationships!
Every so often, the internet showcases content that acts as an antidote to blue days. This video is undoubtedly one such gem. Watching a donkey dance in glee with a unicorn toy is probably the serotonin boost we didn't know we needed!
---