Dog Receives 400 Tennis Balls For His Second Birthday And He Was Thrilled! [Video]
Titus the dog had the biggest gift on his 2nd birthday.
His mom decided to buy the very playful pup 400 tennis balls to play with!
Extremely excited, he ran around the house and freaked out as he played with the balls.
Our pets bring enormous joy in our lives, and whenever we get the chance, we always try to repay them — which is what Alistair Clyde did.
Alistair has two dogs, a Chihuahua named Bear and a Belgian Malinois named Titus, who is especially entertaining. "Titus is the goofiest boy," Alistair told The Dodo. "He loves to play 24/7. He's also the smartest dog I've ever had."
So when Titus celebrated his second birthday, Alistair made sure it would be a memorable day.
Alistair knows exactly what could make her beloved pet happy on his birthday. "I was like, 'What would he want for his birthday? What's his favorite thing in the world? Tennis balls. No brainer!'"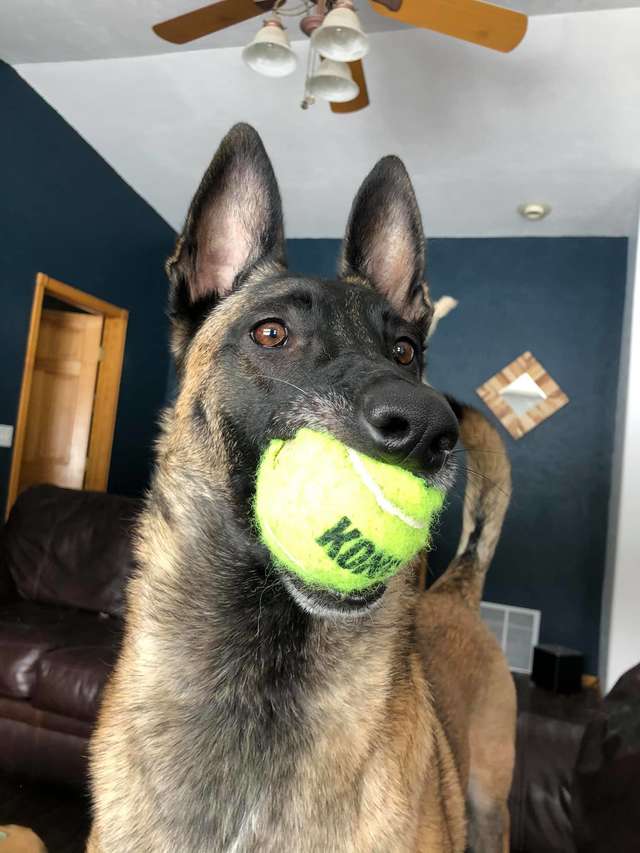 But she knew that a three-pack of tennis balls just won't do it. If she wants to give Titus the biggest surprise, she had to go big with her gift.
Checking online, Alistair saw that "you could buy 30, 60, 200 or 400 tennis balls. I first picked the 60 one and was like, 'What? No. That's not good enough. He deserves ALL the tennis balls!'"
So she decided to order 400 tennis balls!
When the two large packages of tennis balls arrived, Titus sniffed and ripped one open right away and got out two balls even before his mom could do anything. It proved hard to hide the gift away from Titus and his powerful sense of smell.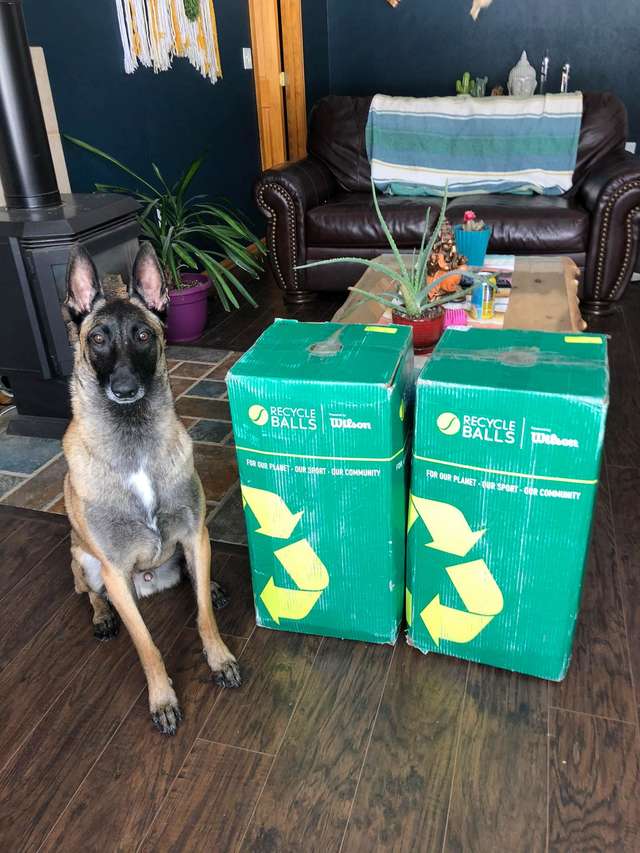 On his special day, Alistair opened the two boxes and dumped out all 398 tennis balls for Titus to play on the floor. The balls got everywhere and Titus was freaking out with excitement!
Though Titus already knew what gift he was receiving, he still couldn't believe it was that many.
"At first, he was a little taken aback when I dumped them," Alistair said. "It took about five seconds for him to start running around like a maniac in excitement."
???????? 400 Tennis Balls 4 Titus ???????? ???? Happy 2nd Birthday, Titus! I got the boxes of balls from Wilson Tennis "Recycle Balls" program that donates gently used balls to nonprofits for them to sell for a good cause.Posted by Alistair Clyde on Wednesday, February 26, 2020
Bear, on the other hand, was not interested at all with the balls and kept his distance. "[He's] getting a little older so stays on my lap and watches," Alistair said. "He got treats so he knew he was special and loved, too."
Alistair plans to keep a few of the tennis balls for Titus while the rest will be donated to a local shelter in the next days to come. Titus surely won't mind sharing his favorite balls with other pups.
Source: The Dodo