Dog Who Cried Everyday After Getting Separated From His Best Friend, Now Reunited With Him! [Video]
Schwabo, 9, and Rocky, 11, have been best friends and grew up in the same home together for many years.
But the time came when their parents had to give them up because of landlord issues, so they had to stay in a shelter. 
Rocky was sent to the adoption floor while Schwabo was left behind to recover from arthritis, a separation which made him very sad.
When Schwabo got separated from his best friend, Rocky, he missed him so much he cried for days at the Miami Dade animal services.
Schwabo, 9, and Rocky, 11, grew up together in the same home until their parents decided to surrender them because of issues with the landlord.
Rocky was sent to the adoption floor as he waited for his potential adopter while Schwabo was recovering from arthritis. When they got separated, Schwabo became very sad that he even refused to eat.
His lonely howls moved Jani Bradford, one of the volunteers, as he watched the poor dog staring out the glass wall, looking and calling for his best friend.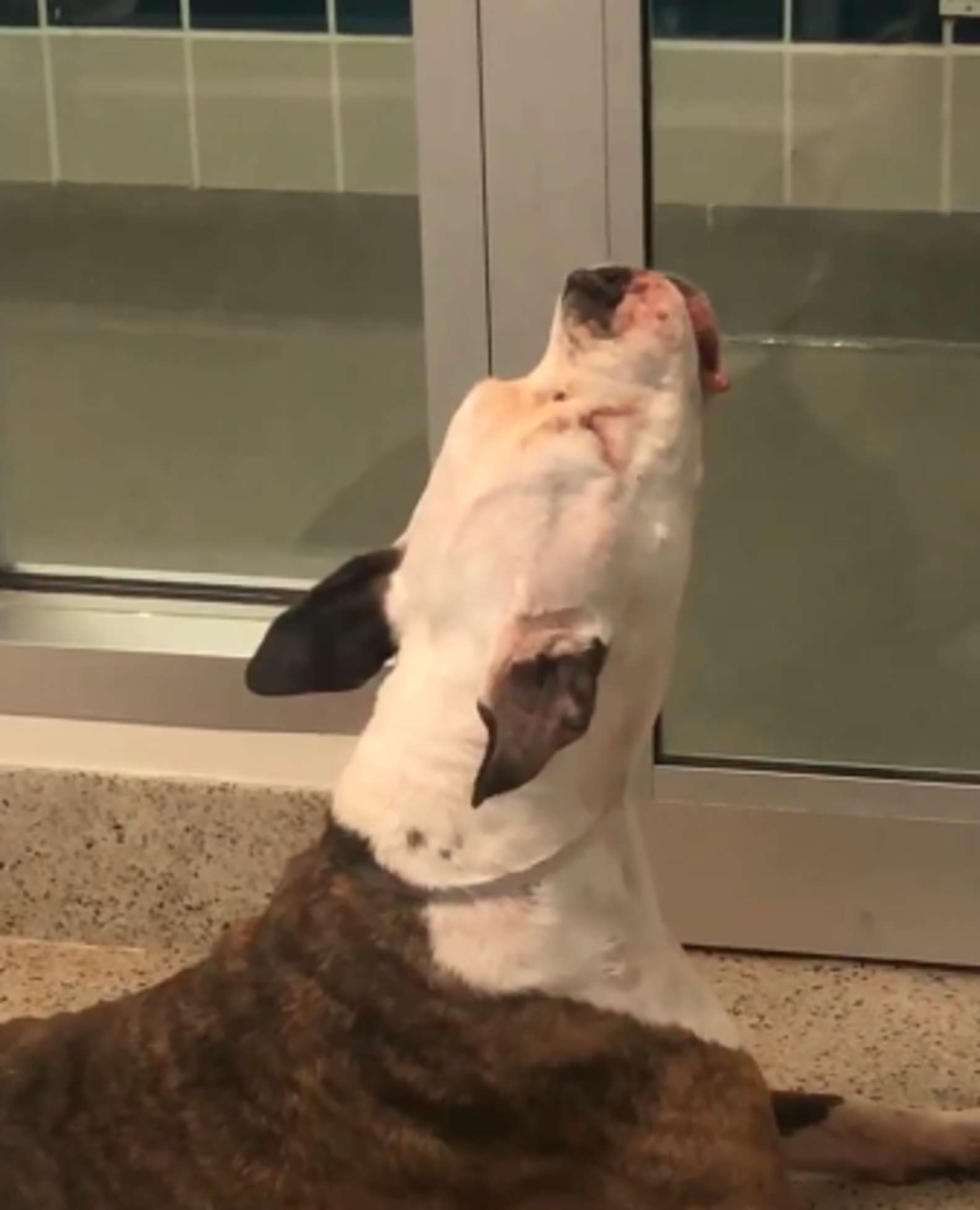 "He grew up looking up to Rocky and now, even though he's older, Rocky is like his big brother," Jani said. "He's very, very attached to Rocky."
But then, Rocky's adopter never showed up so he was sent back to see his pal again!
"Schwabo was a different dog from the moment he saw Rocky," Jani said.
The two bonded right away, although Schwabo prefers to just watch Rocky play. He is calm while Rocky was very active!
"Schwabo needs Rocky. He just loves being around him, watching him play all day. Rocky makes him happy," Jani said.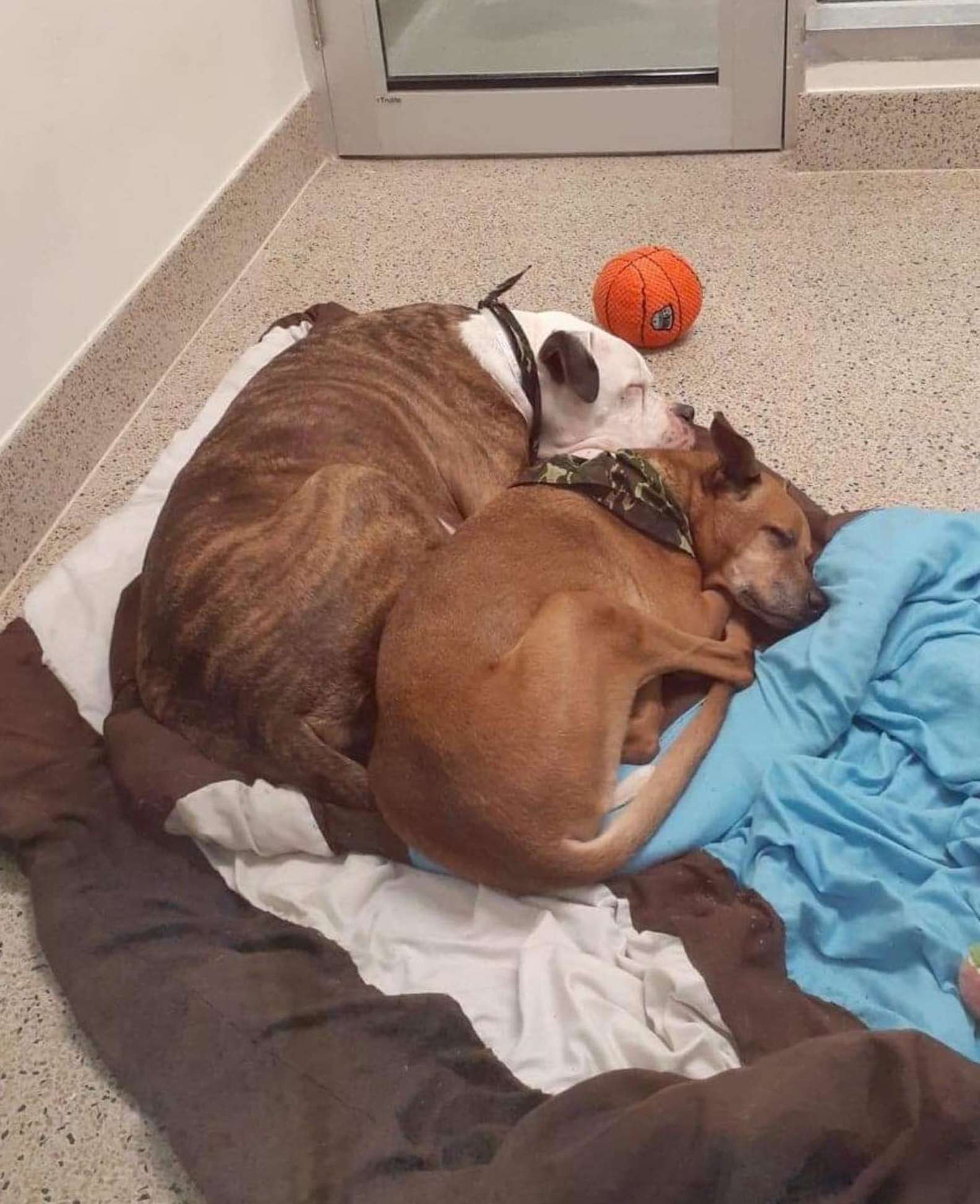 Fortunately for them, the Doghouse Rescue Academy came across Jani's posts and decided to help find the two of them new parents. They don't have to be separated again!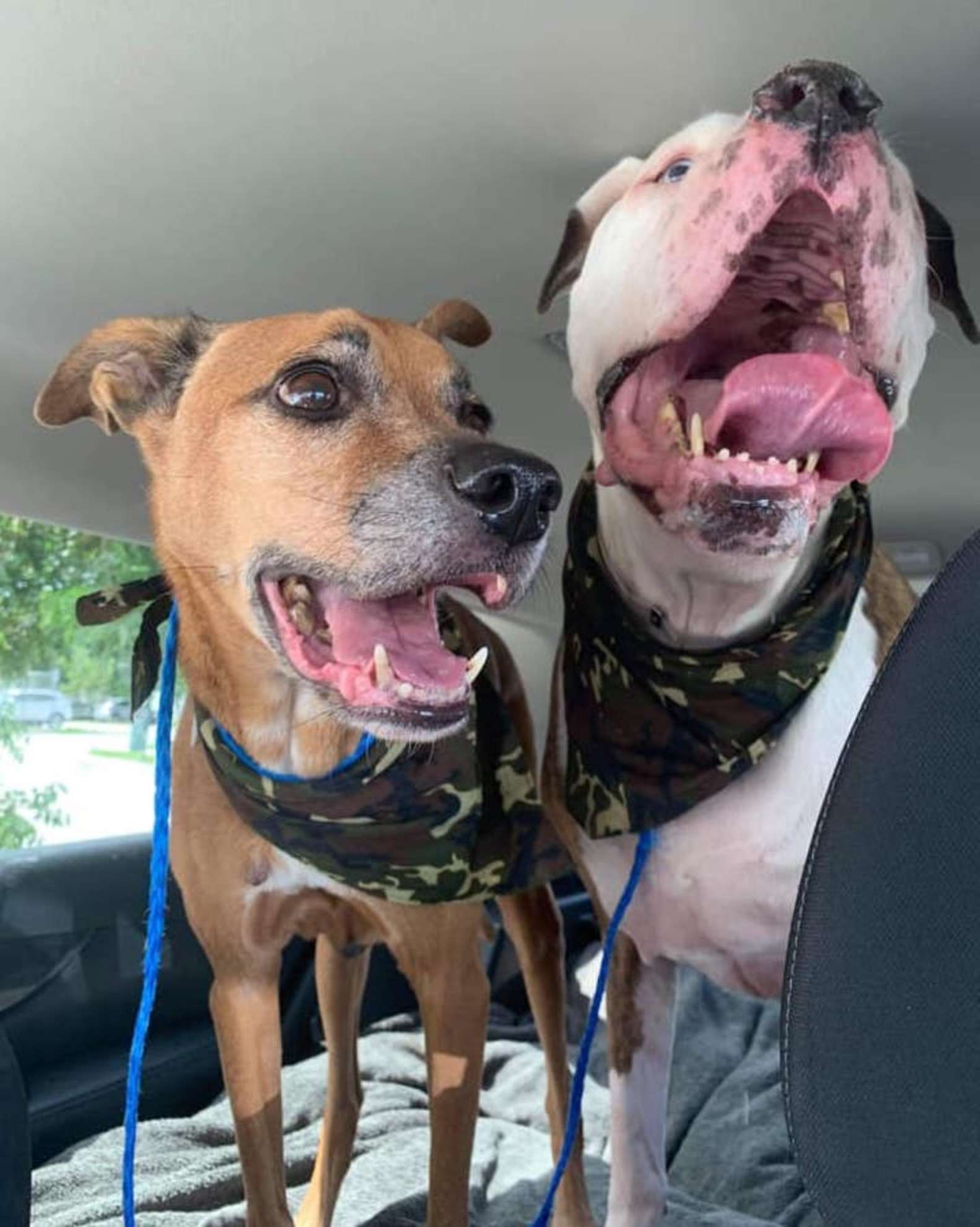 You can help support Schwabo and Rocky's journey to find a home by donating to Doghouse Rescue Academy.
Source: The Dodo