Dogs' Sunflower Photoshoot Turns into Hilarious Experience
Agnieszka Ciszyńska loves traveling the world and doing photoshoots with her three Swiss shepherds, Fenris, Björn, and Walkiria.
One such photo session proved to be difficult, however: a field of tall sunflowers.
The sunflowers were simply too tall and the dogs kept eating the flowers!
Meet Fenris, Björn, and Walkiria. These three Swiss shepherds love spending time together and going on vacations with their mom, Agnieszka Ciszyńska.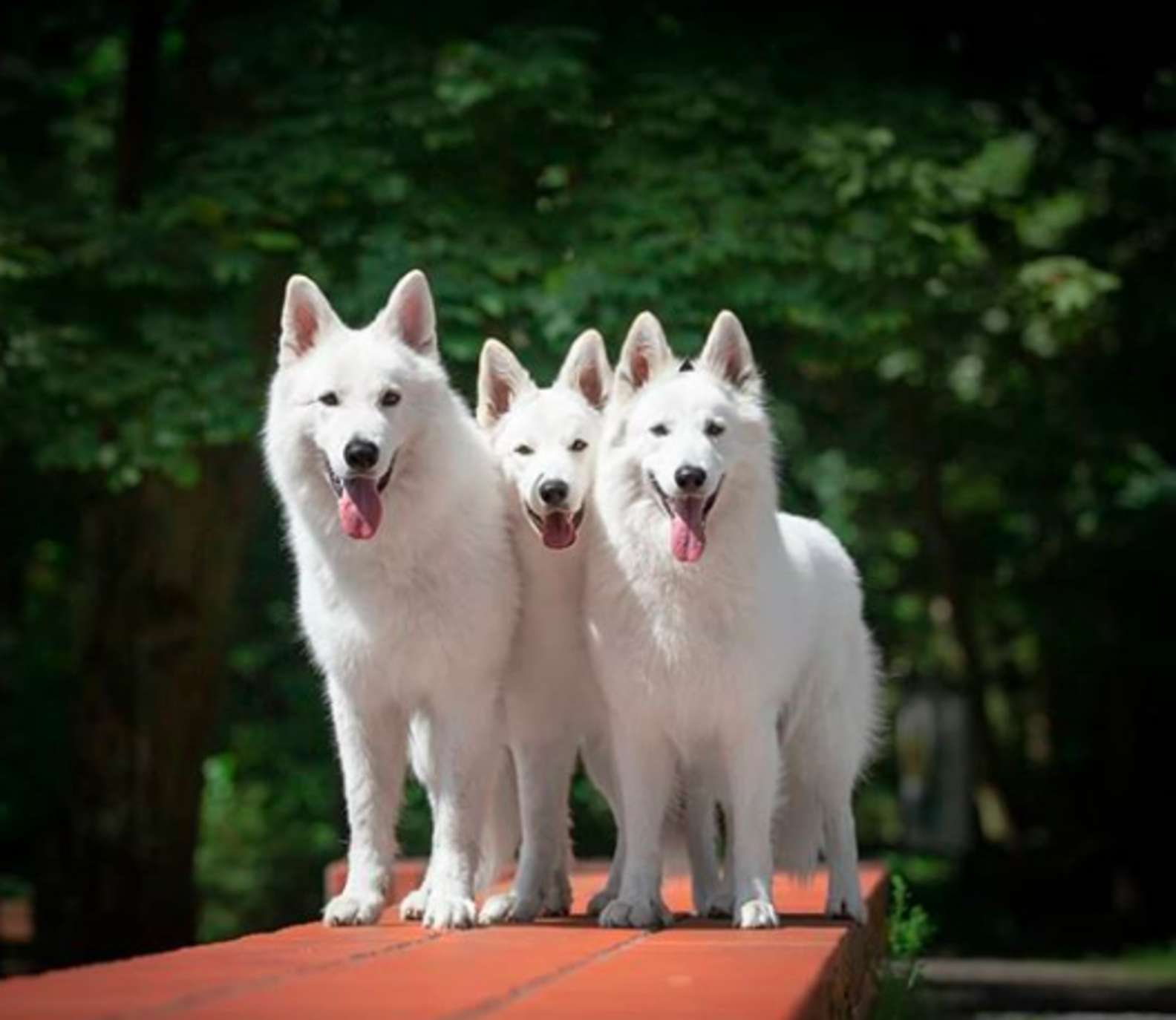 It's a bonus that traveling the world makes for beautiful backdrops that are perfect for photoshoots — which Agnieszka loves doing.
"They are very active and always ready to work, happy, friendly dogs," Agnieszka told The Dodo. She added that the three also love being close to their mom and each other as much as possible.
In one of their travel adventures in Poland, the group came upon a field of sunflowers in full bloom — a perfect photoshoot location!
"We went to take some dreamy portraits of our dogs in the beautiful sunflowers but quickly realized that it wasn't that easy," Agnieszka shared.
One of the issues was that the sunflowers grew really tall. Luckily, a friend "kindly agreed to be a chair."
That's hilarious! It just goes to show how much it takes to capture the perfect picture.
They then tried to photograph the tallest of the pups, Fenris. He was tall enough to pose with the flowers without the help of a human chair.
He ended up eating the flowers, though.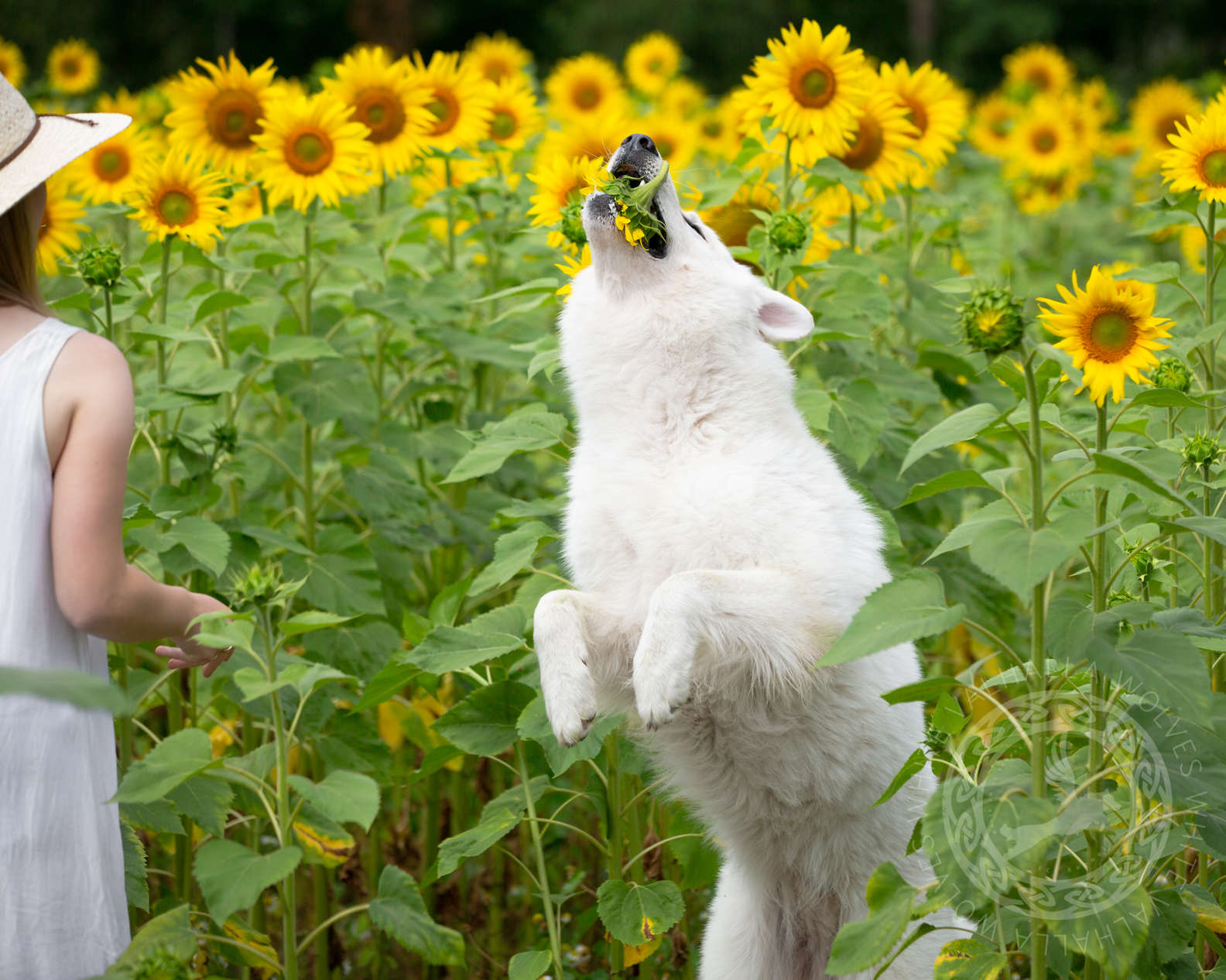 Agnieszka recalled, "He was more interested in devouring the flowers than posing nicely. He just wanted to play."
In case you were worrying, sunflowers are not toxic to dogs or cats. So Fenris happily munched away.
Agnieszka eventually got the shot she was hoping for after Fenris grew tired of playing around.
When she looked back at the funny outtakes at home, she decided to share them on Facebook, where it quickly went viral.
"They came out a little bit different than imagined, but I thought they were quite funny and unique. We didn't expect them to bring so much joy to other people, it was a total surprise," she shared.
It may take a lot to capture the perfect photo, but sometimes the process can offer the same reward as the final product. Just take this family's hilarious experience for example!
You can check out more beautiful pictures of Fenris, Björn, and Walkiria, on Facebook and Instagram.
Source: The Dodo