Ronald the puppy was growing bigger and bigger to the point that his family was finding it harder to carry him to the couch.
So they got him a ramp and taught him how to use it.
But the fun pup used it as a slide, and loved sliding down it ever since!
---
At 3 months old, Ronald is still very much a puppy.
His mom, Emily Shiner, told The Dodo, "Ronald is such a character. He is absolutely obsessed with food and treats. He is very affectionate and cuddly and loves cuddles on the sofa."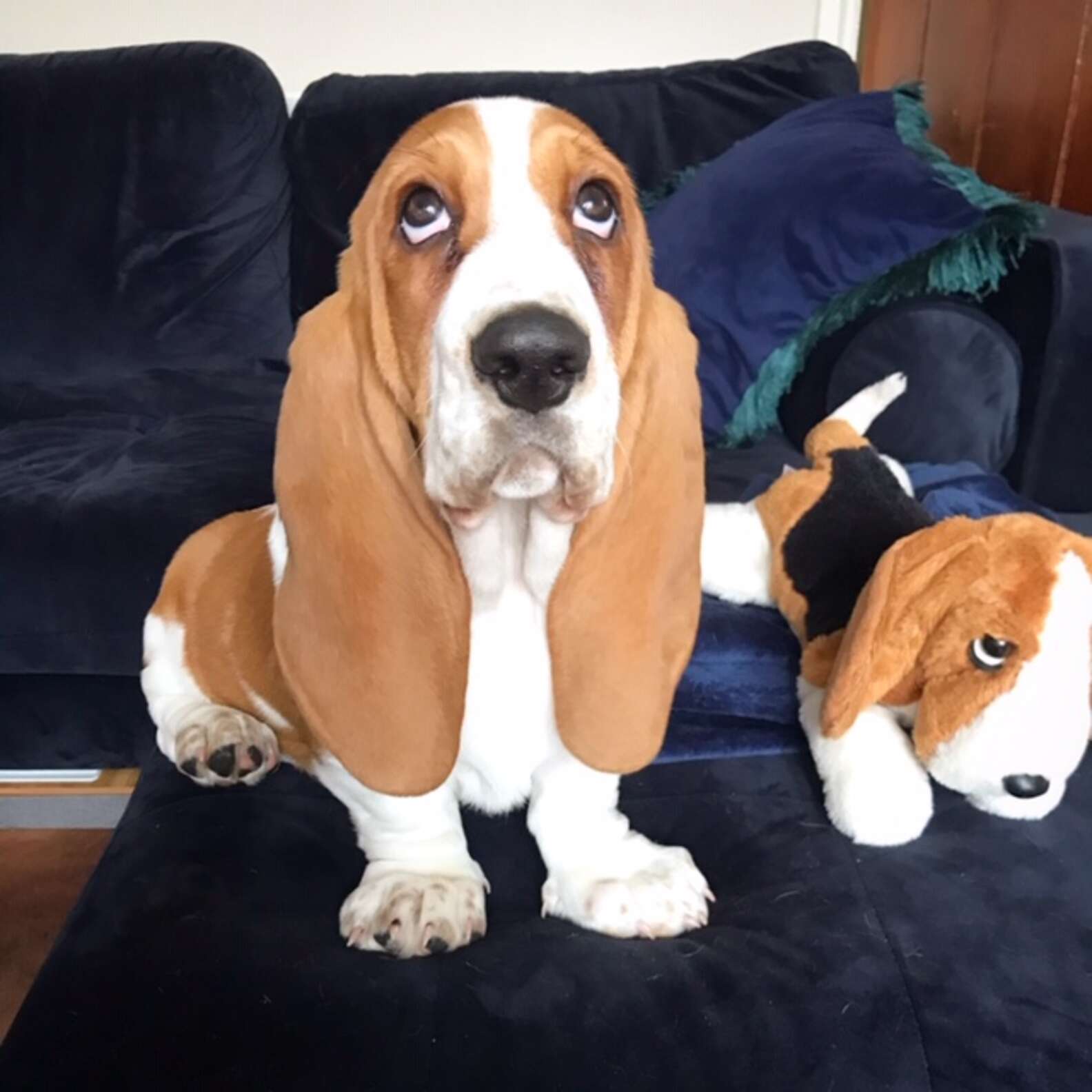 But as he grew, he started putting on the pounds. Soon, his family was finding it harder to carry him. To help him easily move to the couch to cuddle with them, they ordered a ramp.
They were happy to show Ronald how it works so he can get to and from the couch and rewarded him with treats.
His family thought that Ronald mostly got it, but the goofy pup might have thought the ramp was something else. He decided that the ramp was a slide!
Emily shared, "On the first day of him using the ramp, he decided to start sliding down, which was obviously way more fun."
Ronald definitely knows his way was much easier — and more fun! Now he slides down the ramp every time instead of walking down it. Sliding down has become his favorite activity now, and it has become a new form of entertainment for his doting family.
"It makes us laugh every single time and has been great entertainment during lockdown," Emily shared.
His family never even thought of the ramp doubling as a slide, but Ronald easily figured it out. Perhaps it's the childlike lens that sees everything as a fun activity.
Check out more of Ronald's goofy antics on his Instagram page.
Source: The Dodo