Grateful Stray Dog Loves Visiting Good Samaritan's Workplace [Video]
When Mohd Ridhuan approached a pack of stray dogs and fed them, one dog, Sally, quickly became attached to him.
Mohd had been visiting the pack daily, so when he missed a day, Sally tracked him down to his workplace.
Sally has since been staying around Mohd's workplace instead of the beach, and is currently waiting to be adopted by a forever family.
When a Good Samaritan stopped by to help some stray dogs, one of the dogs became instantly attached to him.
Mohd Ridhuan, from Malaysia, came across the pack of stray dogs last month at a beach. Having a soft spot for animals, he decided to approach them and help.
"I took a risk because they might chase me. Surprisingly, they didn't. Their tails wiggled when they saw me," Mohd told The Dodo.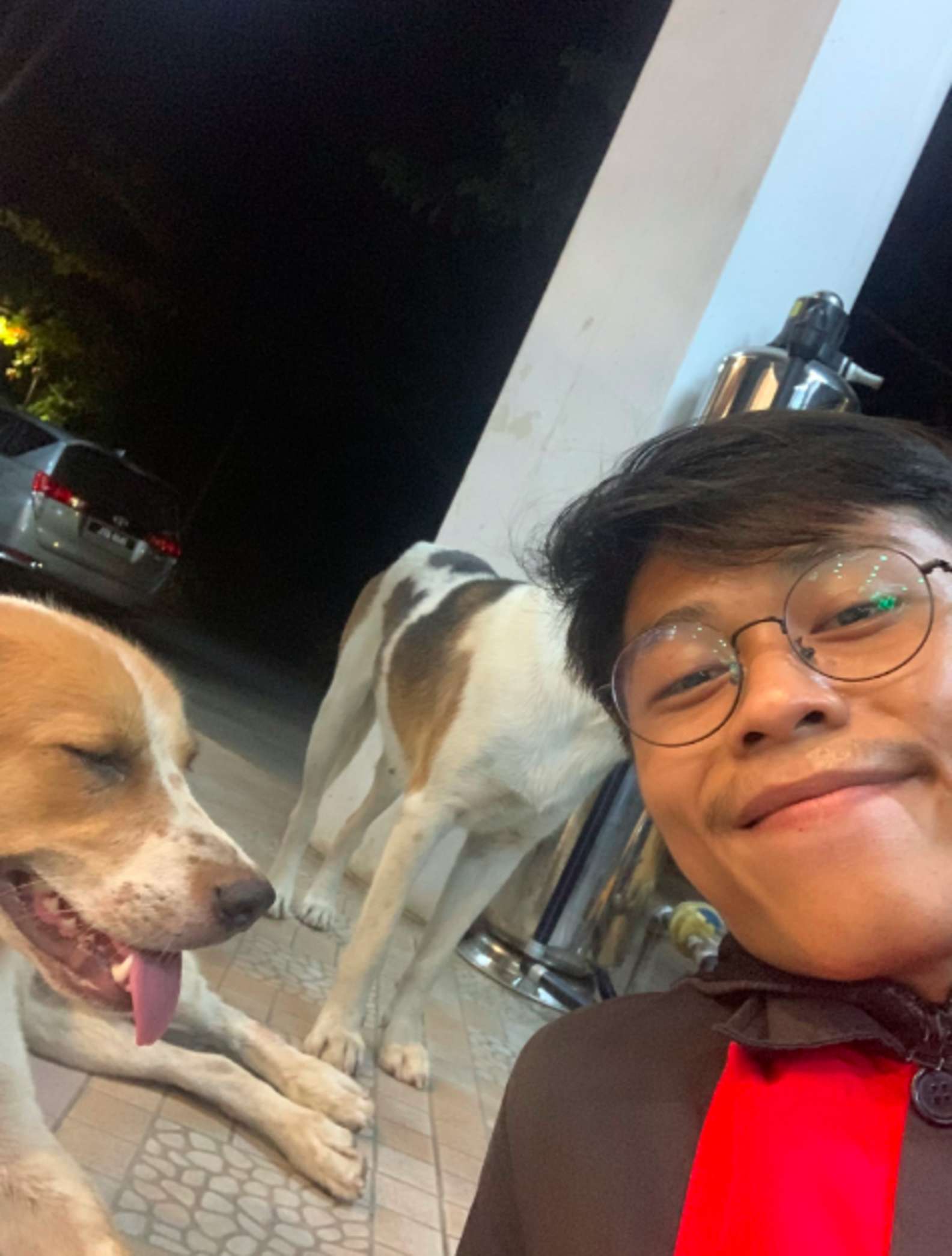 Mohd has since made it a habit to visit the beach and feed the pack during his free time. The four dogs eventually looked forward to his visits. Sally, especially, grew fond of him.
When Mohd missed his daily visit, Sally decided to track him down to the convenience store where he works!
She refused to leave and has since called the store her home. She simply loves spending a lot of time with Mohd.
And when her favorite human's work shift ends, she can't help but give him the saddest puppy dog eyes she can muster!
Kesian dia muka sedih je bila tiap kali tuk nak balik rumah. Don't be sad, atuk always with you. Chin up! pic.twitter.com/BjgUvmo8yG— Ridhuan (@AtukNature) August 18, 2020
"She always makes a sad face every time I go home. She's clingy, cheerful, and protective," Mohd shared.
Mohd has no problem with Sally being around his workplace or the store next door — he thinks that she's safer there than at the beach.
"I tell her, 'If I'm not around, please go [to the restaurant] and don't play in the road.' She listens to me or sleeps at the store waiting for me," he said.
Unfortunately, Mohd can't have dogs in his current apartment. So he is looking for a loving home to take in Sally and give her a better life.
Mohd began to document his days with Sally on Twitter, hoping to get the word out.
He shared, "The first time I posted about animals, especially dogs, I received a lot of compliments and harsh comments. I don't care about it — I just look at the good side and continue doing what I'm doing."
Check out more of Sally's adventures with Mohd on his Twitter account.
Source: The Dodo