Gonzo's family has grown to understood that he is an outdoor cat.
Every time he came back, he always offered his parents a gift.
Most of these gifts, however, are just trash thrown away by neighbors.
---
Gonzo has always been an outdoor cat. His family eventually allowed him to go unsupervised during his outdoor forays since he always returns inside when called. One day, he decided to thank his supportive family by bringing them gifts.
"He brought home a small stunned, but still alive, bird," Gonzo's dad, Derek, told The Dodo.
Gonzo offered it to Derek's wife, who "screamed like someone had been murdered," scaring everyone who heard it, including the cat. They then set the bird free, who still managed to fly off.
"Gonzo seemed to take that reaction to heart because from that moment forward, the only thing he's ever brought home is inanimate objects," Derek shared.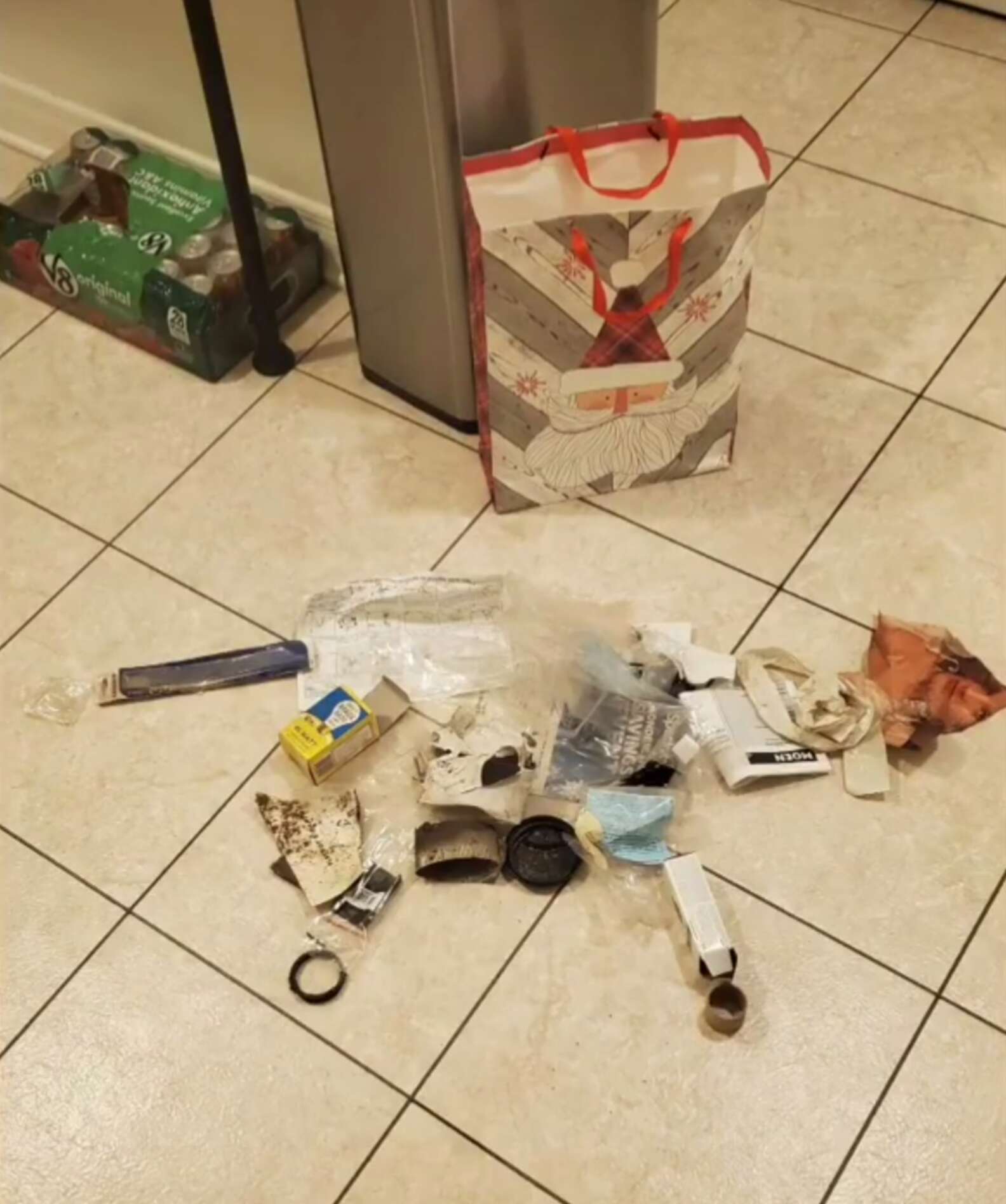 However, Gonzo still had no idea what to offer his parents. He simply picked up anything he found interesting or unique. But it's usually just trash that a neighbor had thrown away.
It doesn't help that he has a go-to area for "treasures," which is the abandoned storage area under his family's apartment building.
Derek shares that Gonzo usually brings home "one or two trash gifts." The most he brought was nine in one day! Some interesting things he brought were a "centerfold from an old Playboy magazine and an old lightbulb in a box."
"One time he brought some brand-new plumbing parts still in the plastic from a construction site," he shared. "I returned those to the workers, who were a little confused when I explained how they came into my possession."
His interesting trash gifts got his parents curious about his adventures, so they decided to strap a camera on him.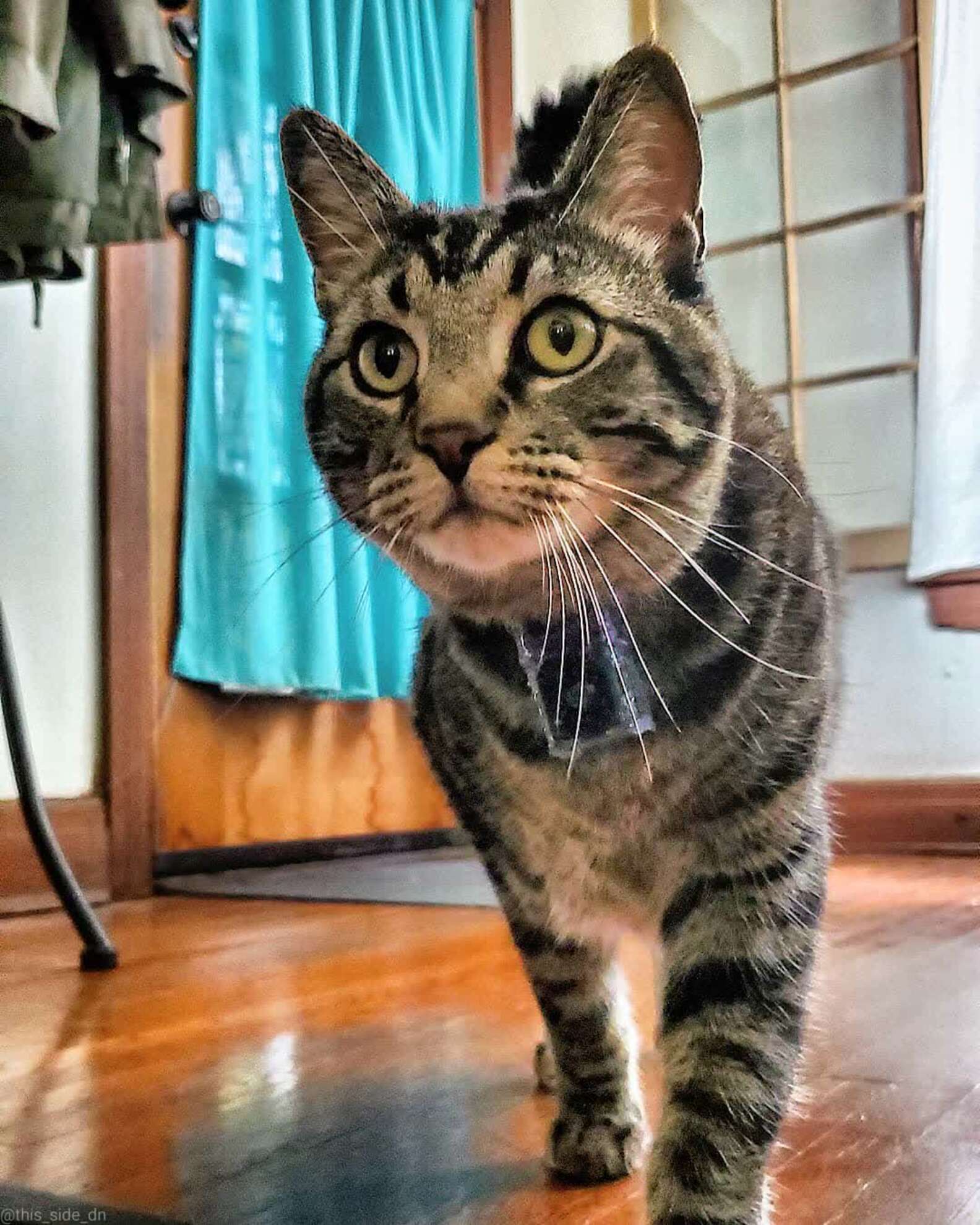 Derek explained that they wouldn't want Derek to harm wildlife or be caught in dangerous situations.
"I ordered a cheap, tiny spy camera and built my own rig by attaching it to a breakaway collar using a plastic 3D doodle pen," he said.
"The majority of the footage he gathers is of him sleeping in the bushes," Derek shared.
One time, he chilled with some baby possums.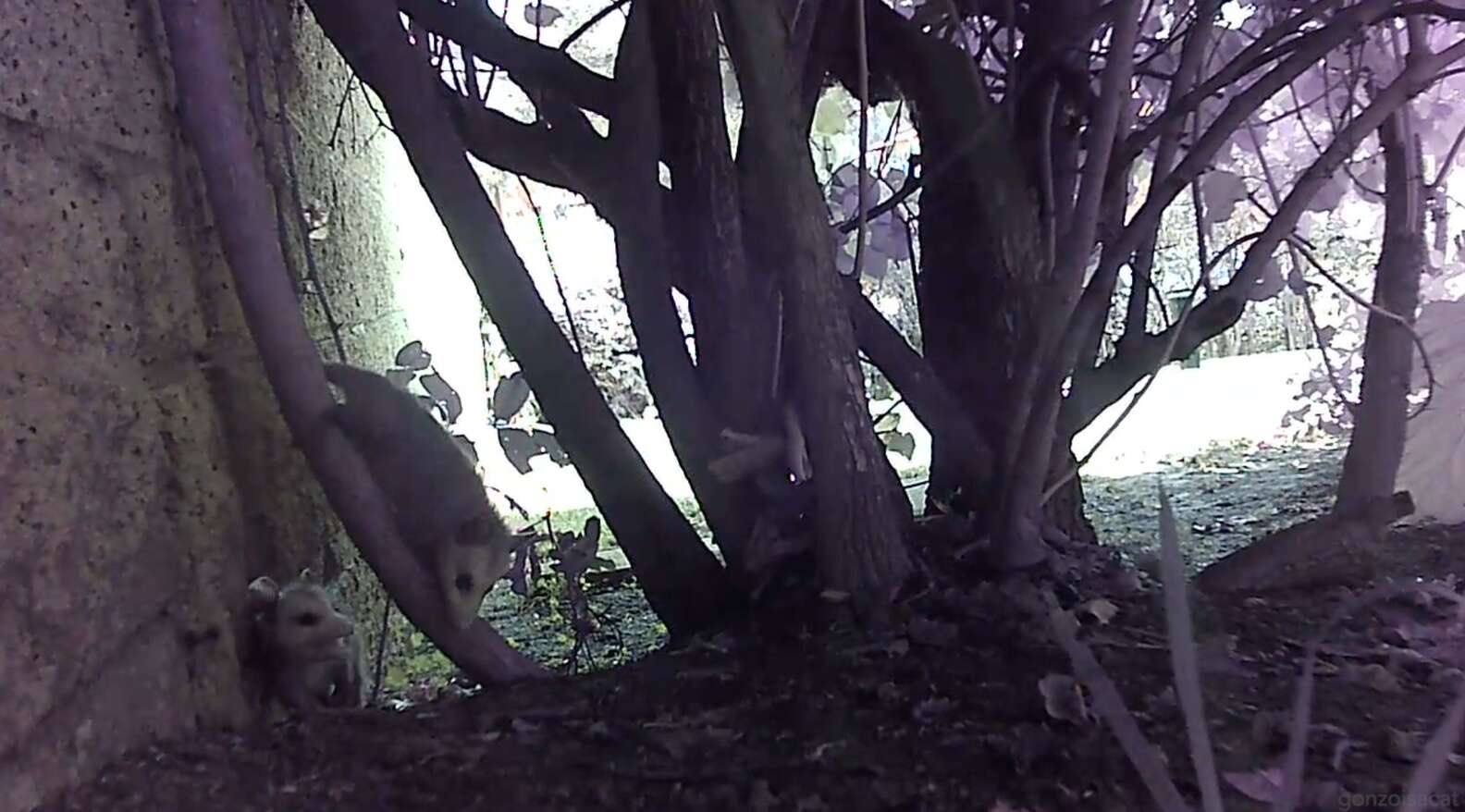 Gonzo's parents loved seeing the documentation of him finding, choosing, and collecting his trash gifts.
Derek warned that strapping a camera on a cat is not for everyone, however, as well as allowing a pet cat outdoors.
For example, some cats, like their other cat named Fish, are "prone to panicking and could run into traffic." Small cats could also get their collars caught. Some could even harm wildlife.
Gonzo has become a professional outdoor cat, judging by his camera footage. His parents have learned that no only can he keep himself safe, he can also keep other animals safe. And his greatest skill is definitely being a treasure hunter.
Check out more of Gonzo's adventures on TikTok.
Source: The Dodo