A feral cat whisperer helped tame a wild kitten who seemed unadoptable at the shelter.
With the help of the loving dog who stayed beside her, the kitten's sweet personality shone through in just two weeks.
She has since found her forever family and now has a new cat best friend.
---
The Jelly's Place shelter in San Pablo, California, had been sheltering a feral kitten, who put off potential adopters by retreating into a corner and hissing at whoever approached.
So the shelter contacted a seasoned feral kitten whisperer, Kendal Benken, to help get the kitten ready for adoption.
When Kendal observed the 5-week-old Siamese kitten at the shelter, she realized that even though the kitty seemed like a "little, tiny demon," she only acted that way out of fear.
Kendal even found her adorable! She told The Dodo, "She had those [Bette] Davis eyes, huge, pretty blue eyes. She looked like a Betty to me."
Since the kitten didn't like being touched, Kendal had to gently swaddle her with a towel. She then placed her in a crate and took her home.
Kendal said, "I put her in a big dog crate with food, water, and a litter box. She could not run and hide. With feral kittens, the best thing you can do is force them out of their comfort zone and put them in a busy part of your house."
Kendal's pack of rescue animals were curious about Betty and tried to be welcoming to her.
Truvy, a giant yellow Lab mix, grew fond of her.
As the days went by, Betty gradually felt safe among her new pack.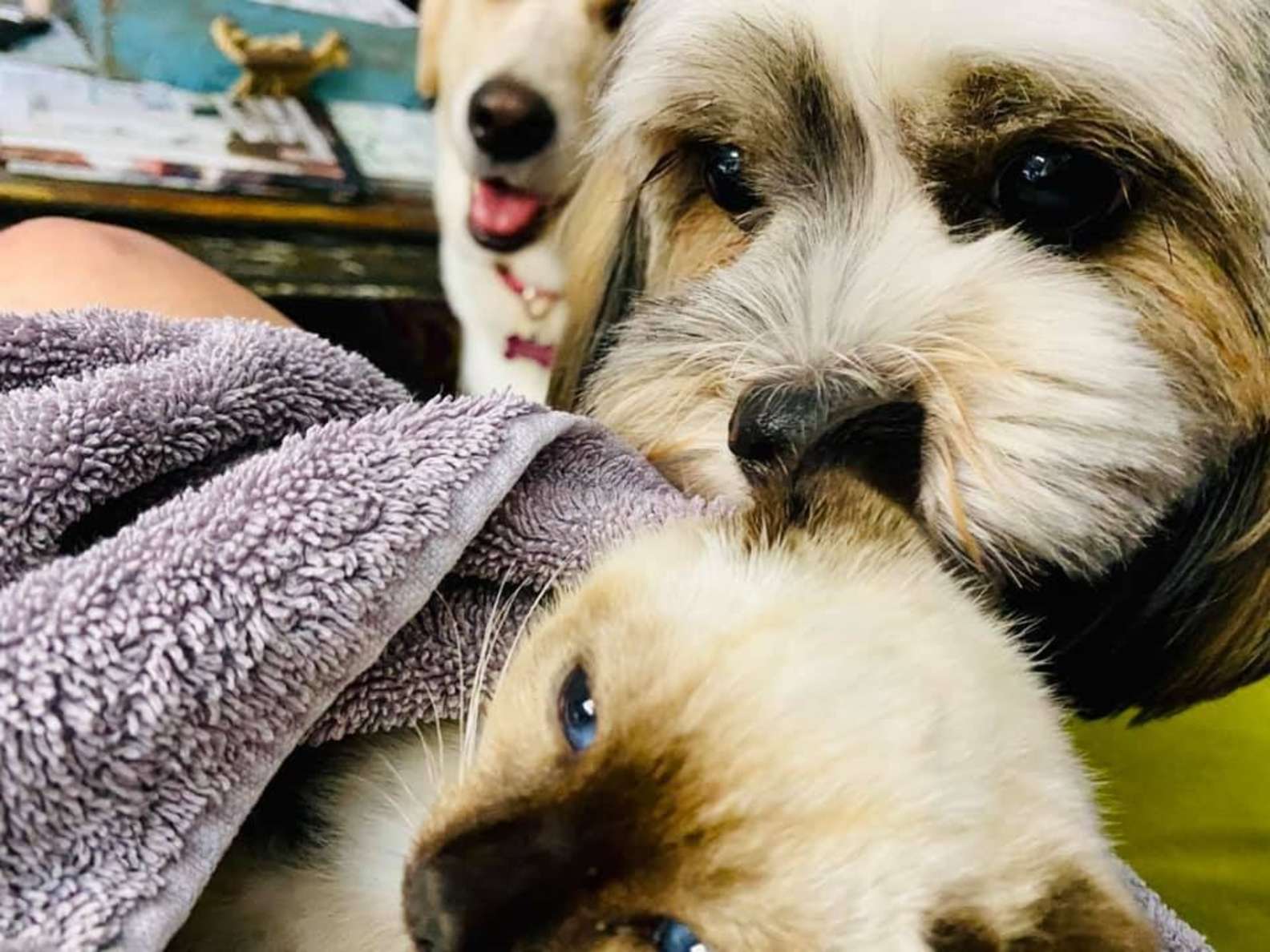 After two weeks, she could be held and pet without being swaddled! The best thing was that she formed a friendship with sweet Truvy.
Kendal said, "Truvy was delighted Betty finally returned her affection."
Kendal had grown to love Betty, but she knew that she had completed her job as a foster mom. The kitten was ready to find her forever family.
She made sure to be picky about Betty's future family, and soon found a perfect candidate in Roz Westil.
Roz also found Betty to be perfect: "She sent me the picture of Betty on top of the dog, and I thought, 'How can I not adopt her?'"
After a few weeks, Betty got comfortable with Roz and her new home. Now, she even sleeps beside her owner and cuddles! Her curious, loving, and friendly personality is shining through.
Roz soon adopted another rescue cat, Amber, to keep Betty company.
The two cats have since been filling Roz's house and heart with love and joy.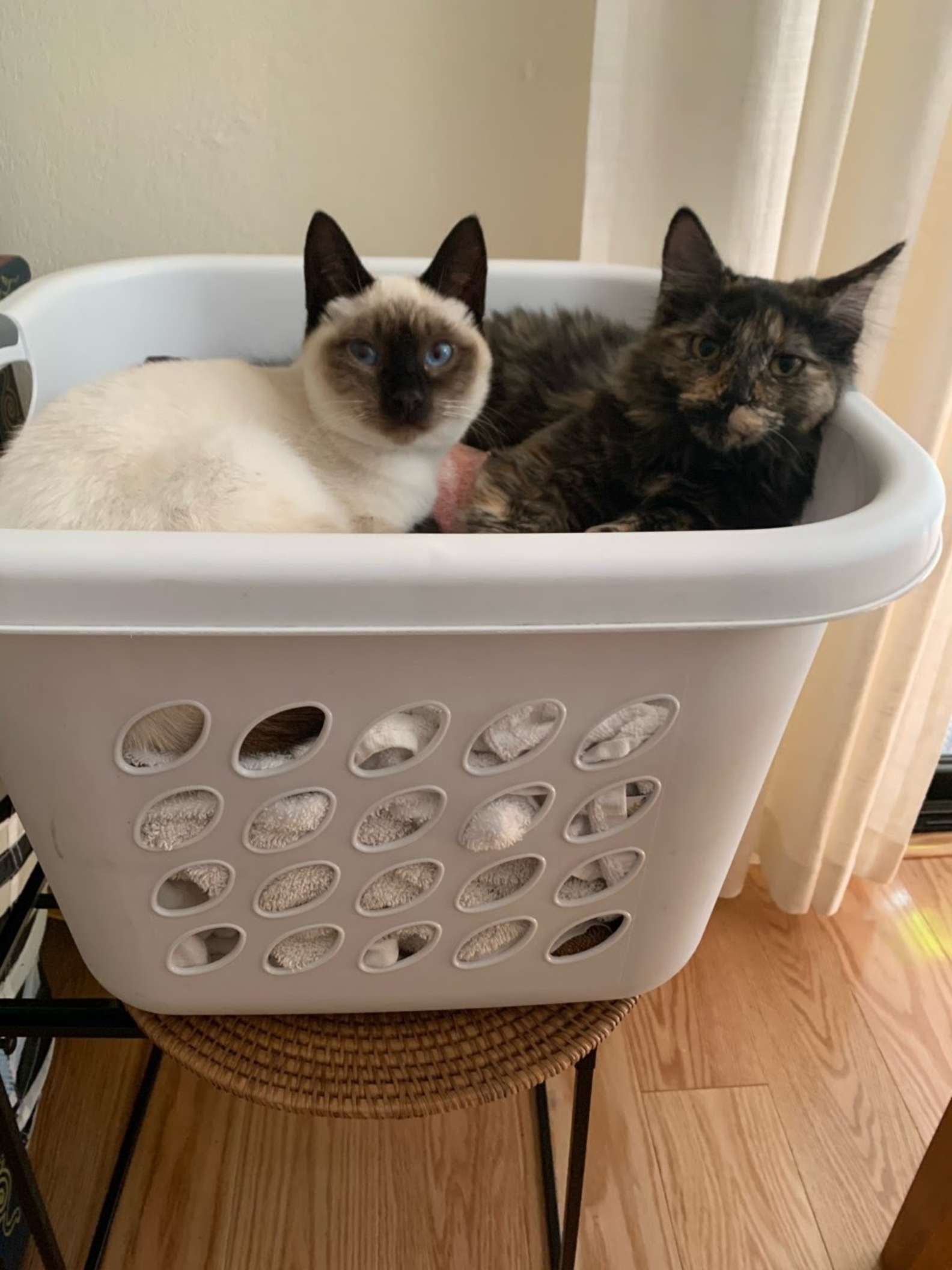 Betty has found her own pack! And it's thanks to the feral cat whisperer Kendal and the cat-loving Truvy.
Source: The Dodo