Joe DeCicco, dubbed "Taco Bell Joe," has been lifting the spirits of his customers at Taco Bell for about two decades.
The community decided to reward their favorite employee and raised $6,095 to present to him for the holidays.
The humble employee was overwhelmed with gratitude and said that it was the customers who brought out the best in him.
---
A 70-year-old Taco Bell employee who has lifted his customers' spirits for the past two decades was surprised with a huge tip this holiday season.
A Facebook group that shares "foodie reviews" in the South Daytona, Florida area started to raise funds for a gift check to award the community's favorite employee.
Joe DeCicco, dubbed "Taco Bell Joe," won the vote.
The original prize started at $50 but quickly grew from there as more and more people wanted to reward Joe's exceptional service, Newsweek reported.
One of the donors, Raj Gohill, spoke of Joe's kind nature: "You could have the worst day, by the time you get through the drive-thru there, you're just smiling."
The group's admin, Tricia Phillippi, personally awarded him the $6,095 check on Friday.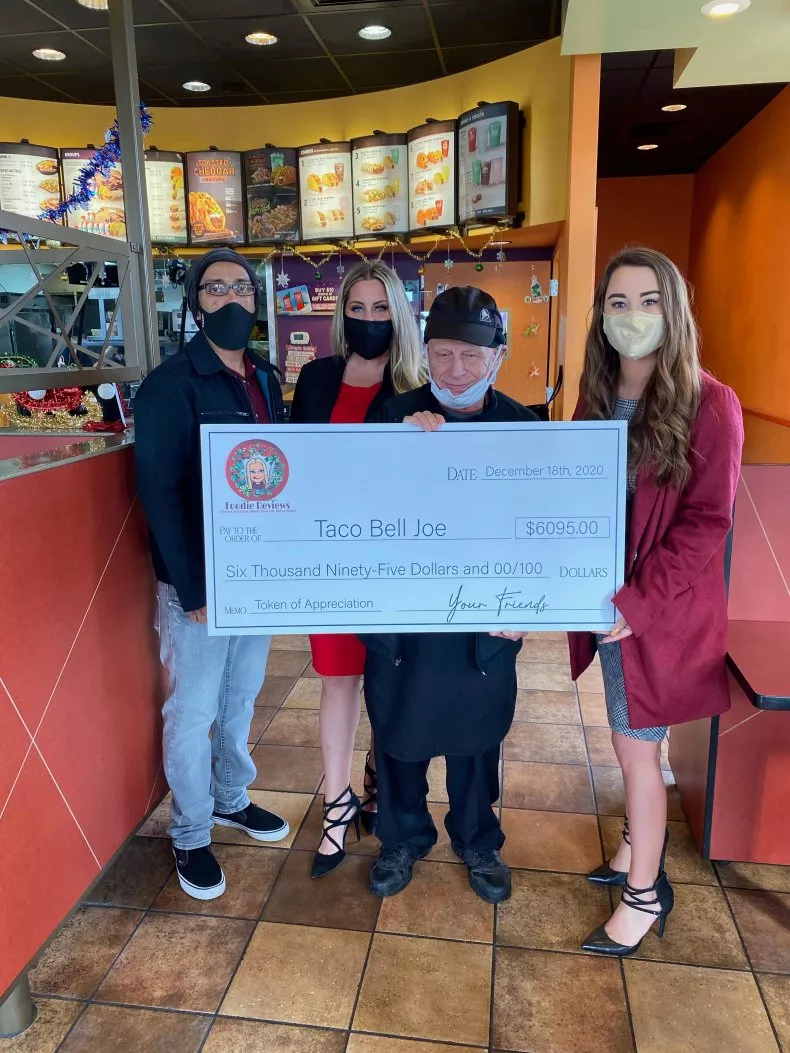 As Joe received the check, he humbly said, "It's my customers that I owe this to. They bring out the best in me. It's them. I couldn't do it without your help."
"And I'm going to do my best to live up to it. And spark a light, a little candle in every heart of every person that I meet," he continued.
Tricia described Joe as "the kindest, most gentle, most wonderful man." She added, "He makes driving through Taco Bell an actual experience. His spirit is just magical."
As she handed Joe the check, Tricia told him, "Thank you for your amazing customer service and for being friends to all of us. Happy holidays, Joe."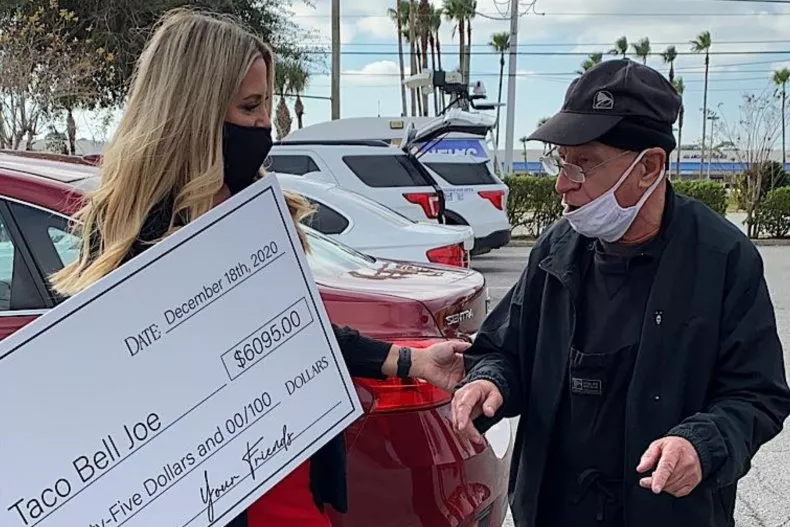 Joe was simply grateful. He said, "This job has been an enormous blessing to me. It has brought out the best in me with the wonderful customers that we have. They gave me strength. They give me wisdom. They give me vitality."
As he was overwhelmed with gratitude, he added, "And these wonderful people have been true to me for Christmas. They have put grace into my Christmas."
Source: People