Lacey's daughter, Ella, was born with a condition that had her paralyzed from the waist down.
Ella knows she is different from other kids because she relies on a wheelchair to move around.
So for Lacey, having a Barbie doll that is also on a wheelchair like her daughter means the world!
Many of you have asked "what ever became of Mattel?" Welllll, they reached out to me on Friday and would like to share Ella's picture and story on the TODAY SHOW!!! ???????? it will be a live segment on Saturday between 7am-9am on NBC 4! I hope you all watch and record!!! We are soo very excited!!! ❤️❤️ I can't believe this… 1K views!!! AND 9 shares! THANK YOU, THANK YOU to all who have shared and watched this video! Please feel free to share as you wish! ????

Posted by Lacey Brown-Rogers on Tuesday, February 4, 2020
As our society changes to become more adaptable, so do the Barbie dolls!
People have grown tired of the classic blonde dolls with similar looks and very unrealistic body figures. So in recent years, the company making Barbie dolls, Mattel, started to include more body shapes, skin tones, gender-neutral dolls, and even dolls with special needs.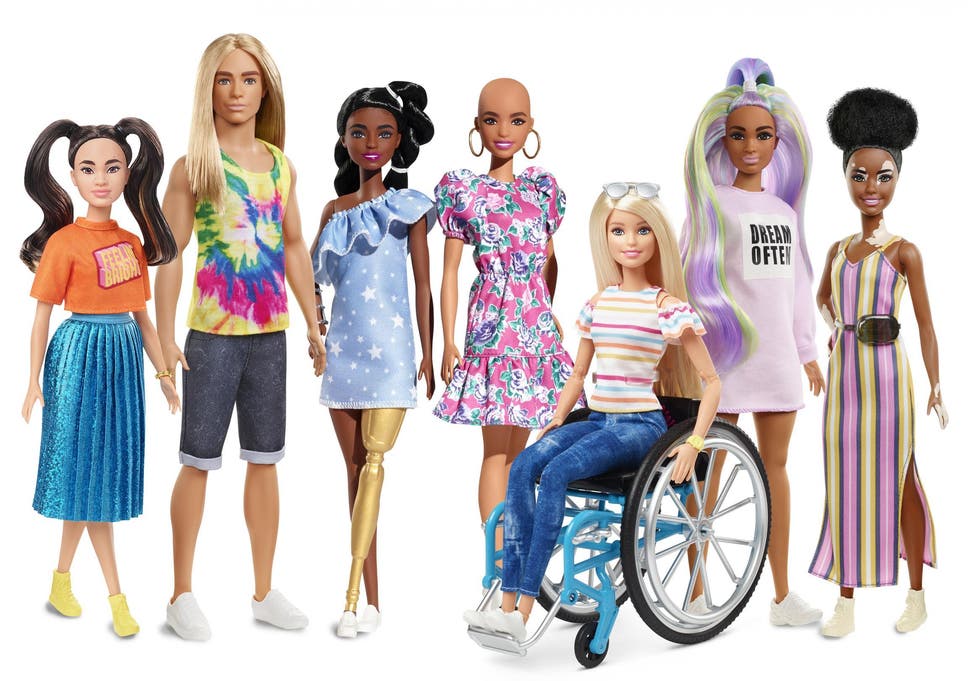 Lacey Brown-Rogers, a mom from Johnstown, Ohio, searched for a Barbie doll for her daughter with special needs. When she came across Mattel's  Fashionistas line, she was awestruck by the wide variety of choices — especially by the one in a wheelchair.
Her daughter, Ella, was born with spina bifida—a birth defect that made her paralyzed from the waist down. Relying on the wheelchair to move around, Ella is aware that she is different from other kids.
"Mattel has included my daughter," Lacey said. "As somebody who has a special needs child, that means the world."
When it was time to hand over the new doll to Ella, Lacey made sure that the special moment was captured in a video. But her daughter's incredible sweet reaction was still beyond what she could've expected!
The moment Ella laid eyes on the doll with the wheelchair, her eyes got big and her mouth formed into a wow! Her happiness was very evident when she realized the doll is in a wheelchair like her.
The video got viral quickly. People can't help but fall in love with Ella's sweetness. But more than that, the video sparked a discussion about the importance of inclusivity in our society.
When Lacey sent Mattel a copy of the video, the company sent even more dolls for Ella!
"The outpouring of love they've shown us is incredible," she said. "Ella is just like any other child. She is non-verbal but she communicates through sign language, and she understands everything that you're saying. To know that she was included with a Barbie in a wheelchair is incredible."

Surely, this move of the company is a huge step to achieving that dream of broadening inclusivity and eliminating discrimination in our society. Way to go Mattel!
Source: inspireMORE