Kym Beechey likes taking her time hiking so she can calmly enjoy nature and take pictures of the beautiful scenery.
Since she goes on a slow pace, she usually can't photograph fast-moving creatures, so she was excited to spot a stationary bird.
But when she zoomed in to take a picture, she realized that it wasn't actually a bird but a distinct-looking Banksia pod.
---
Nature lover Kym Beechey was taking her time hiking through Popran National Park in Australia one day. She wanted to slowly explore and take photos of wildflowers. She said that a slow hike means that most wildlife would be "too quick" for her to capture on camera.
So when she spotted what looked like a stationary bird, she was "super excited." She thought it was "a baby tawny frogmouth (an owl-like bird) sitting low on a limb."
She then prepared to take a photo of the happy-looking bird. When she zoomed in for a better look, she realized that it wasn't a bird at all.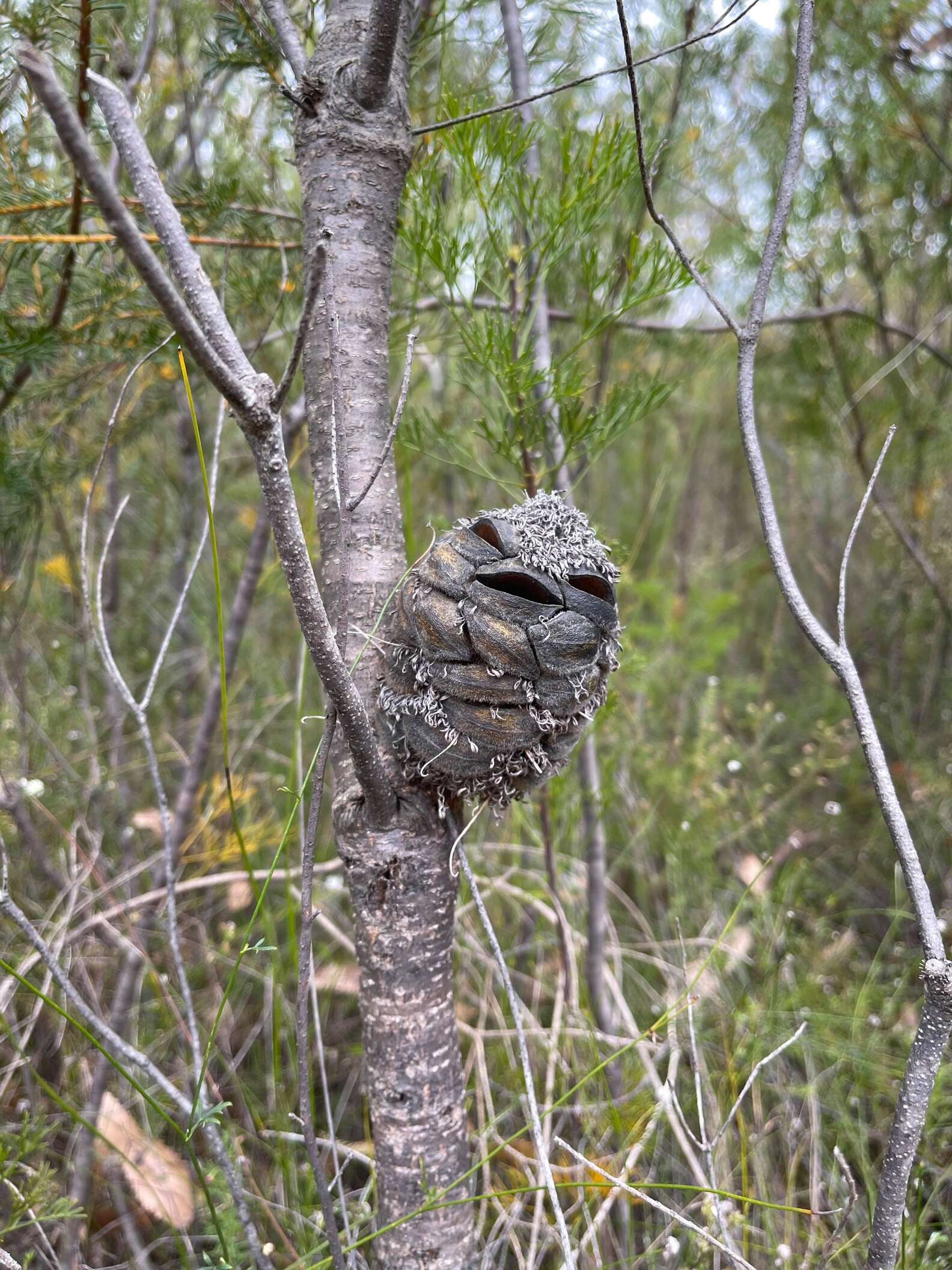 Kym recalled, "It wasn't until I focused the photo and wondered why it wasn't flying away that I realized it was, in fact, just a banksia pod. Just a cute, adorable banksia pod."
Banksia pods are usually found in southwestern Australia. They grow on trees from the Banksia genus.
These usually have a striking look, and each one can have a distinct appearance.
They can definitely be mistaken for a face and, in Kym's case, eyes and a beak.
Kym may have mistaken the pod for a bird, but she's still happy that she spotted it — and she had a good laugh out of the whole experience!
The "bird" still has a place in her hiking album, along with all the beautiful wildflower pictures.
Source: The Dodo