Through His Viral Dance Challenge, Dad Collects iPads For Elderly People In ICU So They Can Connect With Their Families [Video]
Ever since the spread of coronavirus in the country, Chris has always wanted to do something to help.
So he started to deliver care goods to his neighborhood and then expanded throughout the country using his wide network of friends.
Recently, through his viral dance videos, he has asked fans to donate iPads for elderly people in ICU.
---
Chris Starkey has always thought of finding a way to help since the spread of novel coronavirus in the U.S.
So, the father of two from Denver, Colorado, volunteers to deliver care packages to members of his community who are at high risk and struggle to go out. He then expanded this spirit of kindness using his network of friends to do the same all over the country.
Later in March, he took his philanthropy yet again to another level.
With the help of his daughter, Brooklyn, they started what he called, "It's Quarantine Monday." Brooklyn said that her 50-ish dad no longer "has it" and challenged him to a dance-off, then Chris asked the viewers to vote who they thought was the winner.
Dancing around to Flo Rida's "Shorty Got Low," Chris' character and personality with his quirky facial expressions made him the clear winner (at least in our opinion) of the challenge.
Chris was once a freelance actor and choreographer and that was surely an advantage, but both of them actually have shown impressive moves!
After their video went viral, Chris thought to make a #quarantinechallenge to encourage more families to have fun while social distancing.
Yet again, he thought of another way to help others in need.
A friend of his, Kelly Kates, suggested that he ask his fans to donate iPads to elderly people, and Chris agreed it was a good idea. So he shared it on Facebook saying:
"Many hospitals here in Colorado have reached out and are looking for iPads to help the elderly who do not have iPhones to communicate with their family during their time of quarantine. Please PM me and we can pick it up. We also have a drop-off as well if you don't feel comfortable with someone coming to your doorstep."
After only a few days, 20 iPads came for the elderly people in the ICU to use and get connected with their families.
Thank you, Chris, for your amazing dance videos and even more amazing heart to help!
Source: Inspire More


Order Up! This Beagle's Chick-fil-A Adventure is Paw-sitively Adorable
Quick Smiles:
A hilarious TikTok video showcases a Beagle "ordering" his dinner from Chick-fil-A, and it's a treat for all viewers.
Drive-thru adventures offer a unique bonding experience and an opportunity to socialize and train your pets.
Always opt for pet-friendly menu options, and cherish the little moments with your furry friends.
---
Think fast-food runs are just a mundane part of your week? Think again!
Especially when you add an eager Beagle, a hilarious dog dad, and the wafting aroma of Chick-fil-A into the mix. The result? A mouth-watering, tail-wagging adventure that's lighting up TikTok!
According to ParadePets, a video from @lildavidgarcia showcases "the eager Beagle in the front seat as his dog dad rolls into the Chick-fil-A drive-thru." But this isn't just any regular trip to the fast-food joint.
With a twinkle in his eye, dad orders a kid's meal for "his son," panning the camera to the Beagle to gauge his drool-worthy reaction. The pup's meal of choice? "Nuggets, mac and cheese, and apple juice." Who said fine dining was limited to humans?
Once the five-star order is locked in, this Beagle's all like, "Mission accomplished. Back to my comfy backseat!" It's the kind of cinematic brilliance that's not just about the food but the whole experience.
But beyond the chuckles, there's a valuable lesson here. Drive-thrus are not just a ticket to yum-town; they're also a chance to bond with your four-legged friend. New sights! Exciting smells! The thrill of someone else doing the cooking! Plus, it's a great way to socialize your fur baby and offer a training moment. However, remember: always opt for pet-friendly items on the menu. A doggie treat on the side? Yes, please!
In the end, it's the simple things—like sharing a kid's meal with your canine—that become golden memories. So, during your next food dash, don't leave your furball behind. Who knows? They might just order the tastiest thing on the menu!
---
This Golden Retriever Dances on Tiptoes for Ice Cream [Video]
Quick Smiles:
Adorable Golden Retriever goes en pointe (like a ballerina!) every time he gets ice cream.
His contagious joy and unique stance have made him a viral sensation on TikTok.
Even the dreaded cone can't stop him from dancing for his favorite treat!
---
For many of us, our favorite treat brings out the little kid inside. But for one particular Golden Retriever, it brings out the ballet dancer! I mean, who knew ice cream could be the secret to unlocking hidden talents?
"You have found it here," says the original ParadePets article, "This beautiful dog's excitement is truly contagious." And honestly? They're not wrong.
When this four-legged furball sees his ice-cold treat, he's quite literally on his toes with excitement. Some of us can't even stand on our tiptoes for a selfie, let alone for a snack!
It's beautifully captured by TikTok user @mohawk_man_stans, where he showcases this delightful doggie dancing on his toes every single time that creamy goodness comes into view.
"In the first clip, we see he's so happy that his lip is curled up on his teeth while he smiles," the source material tells us. I mean, could it BE any cuter? (Channeling my inner Chandler Bing here!)
The reviews are in too! With viewer @Anne sharing, "I can confidently say I've never seen a dog do this before." Us neither, Anne. Us neither.
And @Makoywhite has a talented pup too! He mentions, "My dog stands on two feet the whole time he eats his ice cream." Standing ovation for these pups, please! 🐾
Of course, the cherry on top of this icy treat story? Even when our twinkle-toed pup has to wear the dreaded cone, he still takes his signature pointy-toe stance for his favorite snack. Talk about commitment to the cause!
It's safe to say, when it's ice cream o'clock, this golden boy knows how to party. Keep twirling, pup, you're melting our hearts!
---
Playful Pup's Styrofoam Fiasco is a Hilarious Mess You Need to See [Video]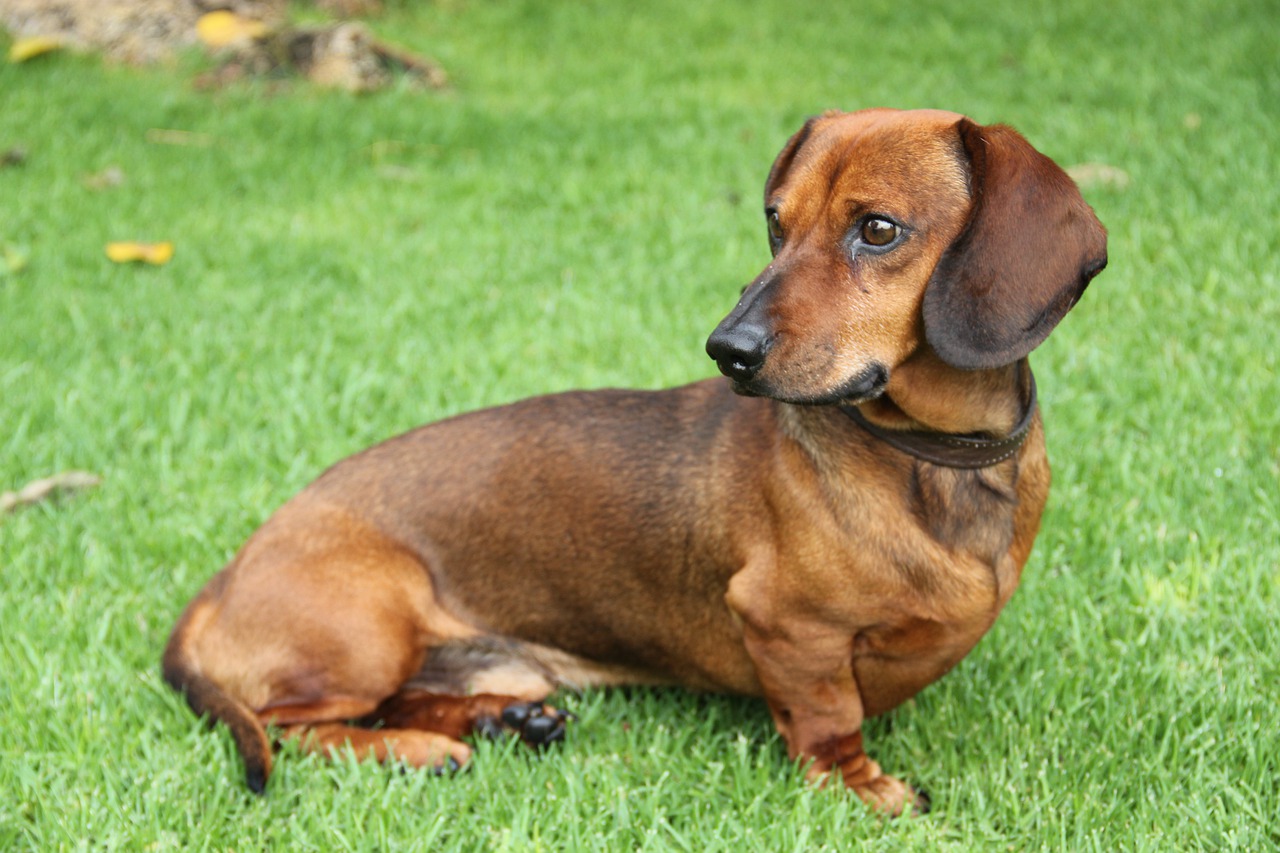 Quick Smiles:
TikTok user @sarahlynnphotography shares a hilarious video of her dog covered in tiny Styrofoam bubbles after a garage digging spree.
The pup's reaction to being caught, especially after being called by his full name, sent Styrofoam flying out of his nose, leaving viewers in stitches.
Audience reactions ranged from amusement at the dog's antics to sympathizing with the impending cleanup.
---
Dogs, with their boundless curiosity, seem to have an uncanny ability to turn any ordinary moment into a spectacular mess. But sometimes, their mischief is so incredible it's almost artful.
Prepare to be amazed and chuckle at this unexpected doggy disaster! In a hilarious clip shared on September 6, TikTok user @sarahlynnphotography gives us a front-row seat to her dog's chaotic antics.
Spotting the culprit, "This adorable pup has made quite a mess!" And it's evident he's thoroughly enjoying himself, without a care about the cleanup that awaits.
Found reveling in the garage, the little rascal was found "digging away at a large piece of Styrofoam."
The aftermath? A sea of tiny foam bubbles clinging to every part of him – "covering his face, chest, ears, underbelly, and part of his back."
When caught in the act and addressed with his full name (middle name included), his guilty response was a disgruntled huff, hilariously "causing some of the Styrofoam to shoot out of his nose. This is so funny!"
The daunting task of cleanup begins, and one can't help but wonder how to tackle this foam-tastic disaster.
"Would a vacuum work or will this dog need a bath?" With Styrofoam notorious for sticking stubbornly, this episode is sure to be memorable!
Audiences couldn't contain their amusement at this rambunctious pup's adventure. Viewer @Remington quipped, "He was having the time of his life committing that crime."
And @Nikita amusingly imagined the dog's inner monologue as, "His thoughts: More passion, more passion, more energy, more energy, more footwork, more footwork."
Perhaps he's been inspired by some dance moves on TikTok?
Another hilarious comment observed, "That baby was just minding his own until you hit him with the full government name."
That's when the game truly was up.
Mischief of this magnitude requires a lighthearted perspective, and thankfully this pup's owner has just that. In situations like these, laughter truly is the best remedy.
---