Violinist uses fanny pouch to hold kitten while practicing [Video]
Esther Abrami is a professional violinist who's recently taken in an adorable foster kitty named Rémila.
Rémila loves snuggling in Esther's lap, which sometimes gets in the way of Esther's practice sessions.
So, Esther decided to put the adorable kitty in a fanny pouch so they can still be together when she's playing the violin while standing.
You've met the piano cat Haburu, who loves napping on the piano while his pianist dad played gentle melodies.
Now, meet violin kitty Rémila, and her foster mom, violinist Esther Abrami.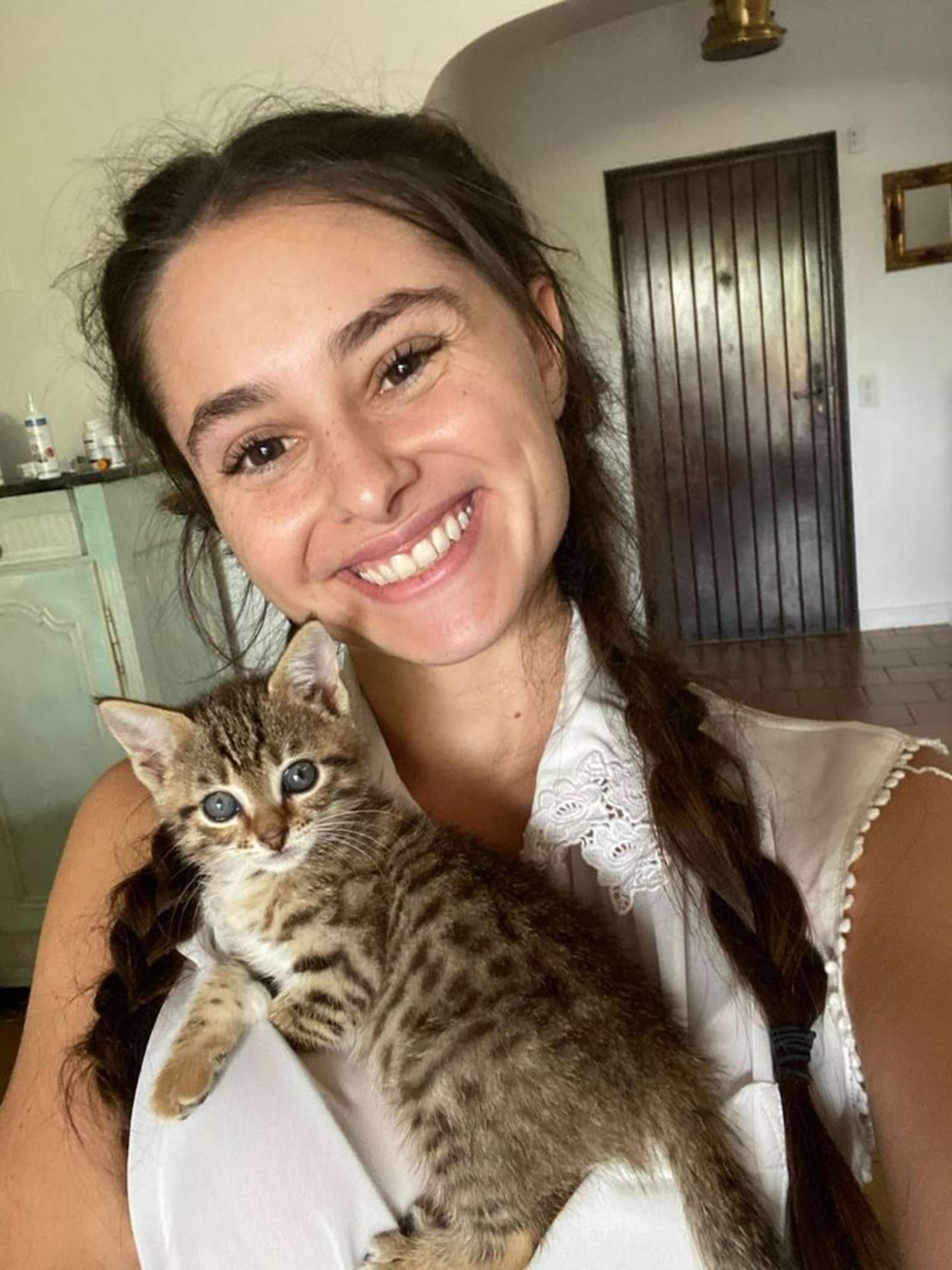 Esther is a professional violinist from France, so she makes sure to do practice sessions a few hours per day.
Rémila, meanwhile, is a lap kitty. She just loves snuggling in her foster mom's lap!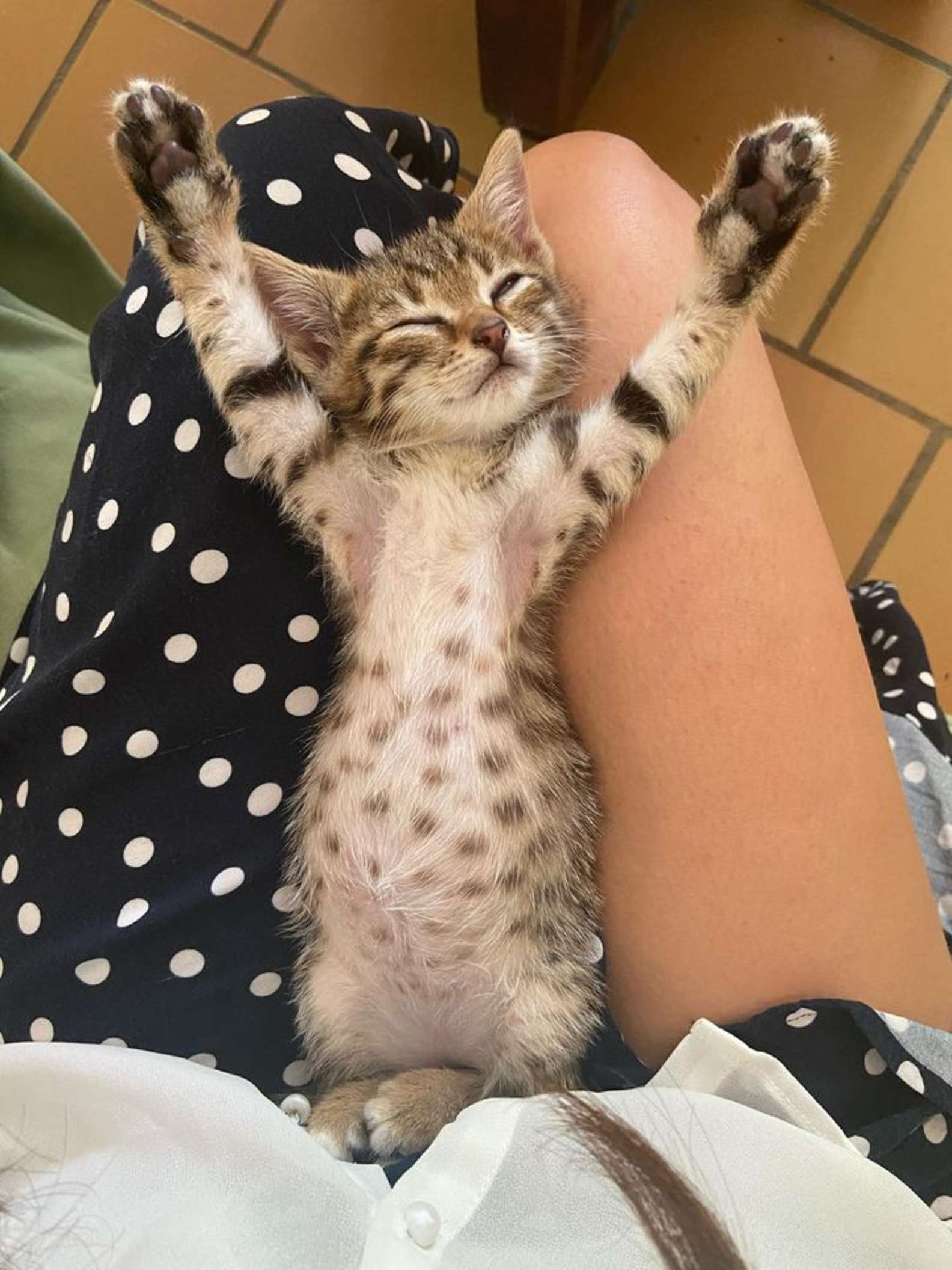 This looks adorable and all, and Esther can play the violin while sitting down, but she can't always practice while sitting down. She usually plays the violin standing up, after all.
Rémila gets sad when left alone during Esther's practices, however, so the violinist came up with a brilliant plan:
Violin practise with kitten

She cries when I leave her on the floor so here's what I did ???? 1. Start of my practise session ???? 2. End of session ???? – Rémila's story: This kitten was abandoned but thankfully rescued by the cat shelter Association Féli-Cité As a host family I took care of her for the past week. When she arrived she was less than 400 grams, scared and had breathing issues from having stayed outside for several days. I'm happy to say that after 7 days of milk bottles and constant cuddles Rémila has now become one of the friendliest cats I've ever seen. She follows me absolutely everywhere around the house and refuses to be left alone on the floor. She is always either on my laps or in her little bag around my waist! #AdoptDontShopPosted by Esther Abrami on Tuesday, September 22, 2020
"I had the idea of having a little bag in which I could put her in and have around my waist. Never did I think she would absolutely love hanging in there," Esther told The Dodo.
What a perfect solution! Esther can continue practicing without having to worry about Rémila.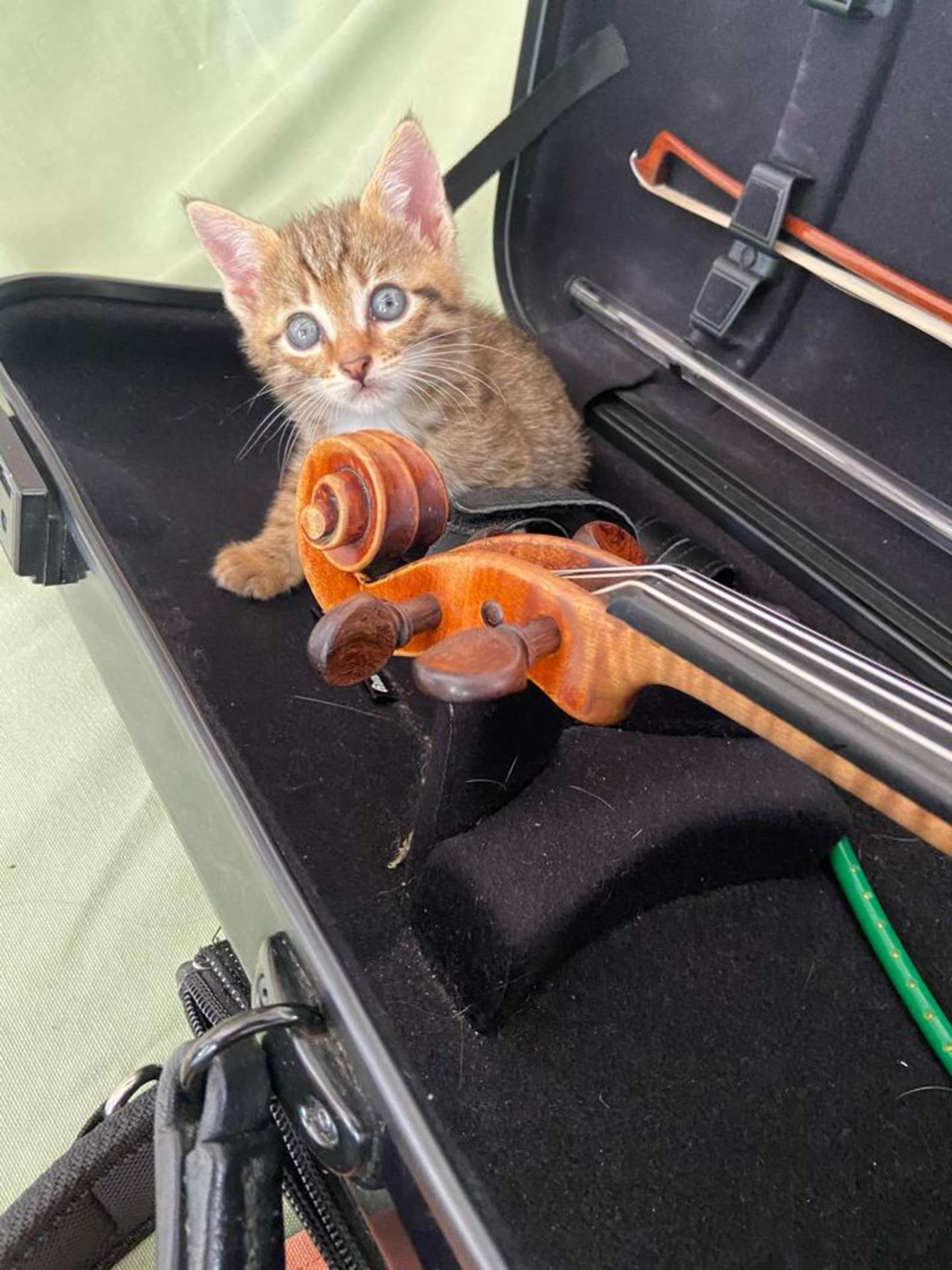 It's a plus that the adorable kitty loves Esther's music. "I can literally practice for an hour without her moving from the bag. To know she enjoys my music has created a really special bond between us," she said.
Esther said that the solution has definitely made her practice sessions more enjoyable, but it still has its "downsides."
"I sometimes find it hard to concentrate seeing how cute she is sleeping in the bag!" she gushed.
Source: The Dodo