Company Executives Cut Salaries To Ensure Continued Benefits and Compensation for Employees Amid Coronavirus Lockdown
Some retailing companies ensure continued benefits and compensation for company employees as businesses remain closed, following lockdown protocols.
Columbia Sportswear and Gravity Payments Executives cut their salaries to ensure that company employees are compensated.
Twenty-five (25) million lay-offs in retail companies are estimated as the global pandemic continues to keep businesses closed indefinitely.
---
The coronavirus pandemic leaves retail employees without their regular salaries as companies put a temporary stop in their production pipelines. Retailers like Sephora and Macy's ensure continued benefits and compensation for company employees as stores remain close for the weeks to come.
A staggering 25 million lay-offs in retail companies are estimated as the global pandemic continues to keep businesses closed indefinitely.
Two CEOs protect their company employees, ensuring there will be no lay-offs within their companies as the crisis continues.
President and CEO of Columbia Sportswear Company, Tim Boyle, announced to cut his annual salary down to 10,000 dollars, all to keep about 3,500 retail employees of the company compensated, receiving regular pay, as their stores remain closed until April 10.
Ten top executives of the company, at least, have volunteered to a 15% salary reduction, according to The Oregonian.
Columbia has been in business since 1938 and has weathered many storms by keeping our focus on the well-being of consumers, employees and the larger community. https://t.co/TGABBKxvO9 pic.twitter.com/R2Ydny3fK4

— columbia1938 (@Columbia1938) March 28, 2020
The CEO issued a statement posted on the website of the company. "Columbia has been in business since 1938 and has weathered many storms by keeping our focus on the well-being of consumers, employees and the larger community," it reads. "We have taken many steps to carry out the health and safety advice from the relevant health authorities around the world to limit potential transmission of COVID-19. We look forward to seeing you at our stores in the future."
Dan Price, CEO of Gravity Payments, tweeted that his entire salary will be committed to helping all of his employees, ensuring that no lay-offs will take place as the company struggles under this economic collapse that comes with the coronavirus pandemic.
The CEO of Gravity Payments has done this before, back in 2015 when he cut his 1.1 million-dollar salary at the time to 70,000 dollars for the welfare of all company employees.
I cut my CEO salary from $1.1M to $70k, mortgaged my house and gave up my stocks & savings so my employees could make more. My lifestyle changed dramatically but I'm happier now because it was the right thing to do.

Investing in your employees is WORTH IThttps://t.co/0hFKWGZDlE— Dan Price (@DanPriceSeattle) February 28, 2020
"5 years ago I cut my CEO pay from $1.1M to $70k so I could pay all my employees at least $70k," he wrote. "That's not good enough anymore. Today I cut my pay to $0. I'm committed to laying off 0 of our employees. It's not much but it's what I can do. We'll get through this together."
The COO of Gravity Payments, Tammi Kroll, has followed suit in cutting her $275,000 pay to $0.
"She already took a million-dollar paycut, leaving her Silicon Valley executive job, to come here," he shared in another tweet. "We've lost half our revenue but together we're going to have 0 layoffs."
Source: Today

NFL Star Helps 218 Single Parents Become Homeowners Through Charity Partnership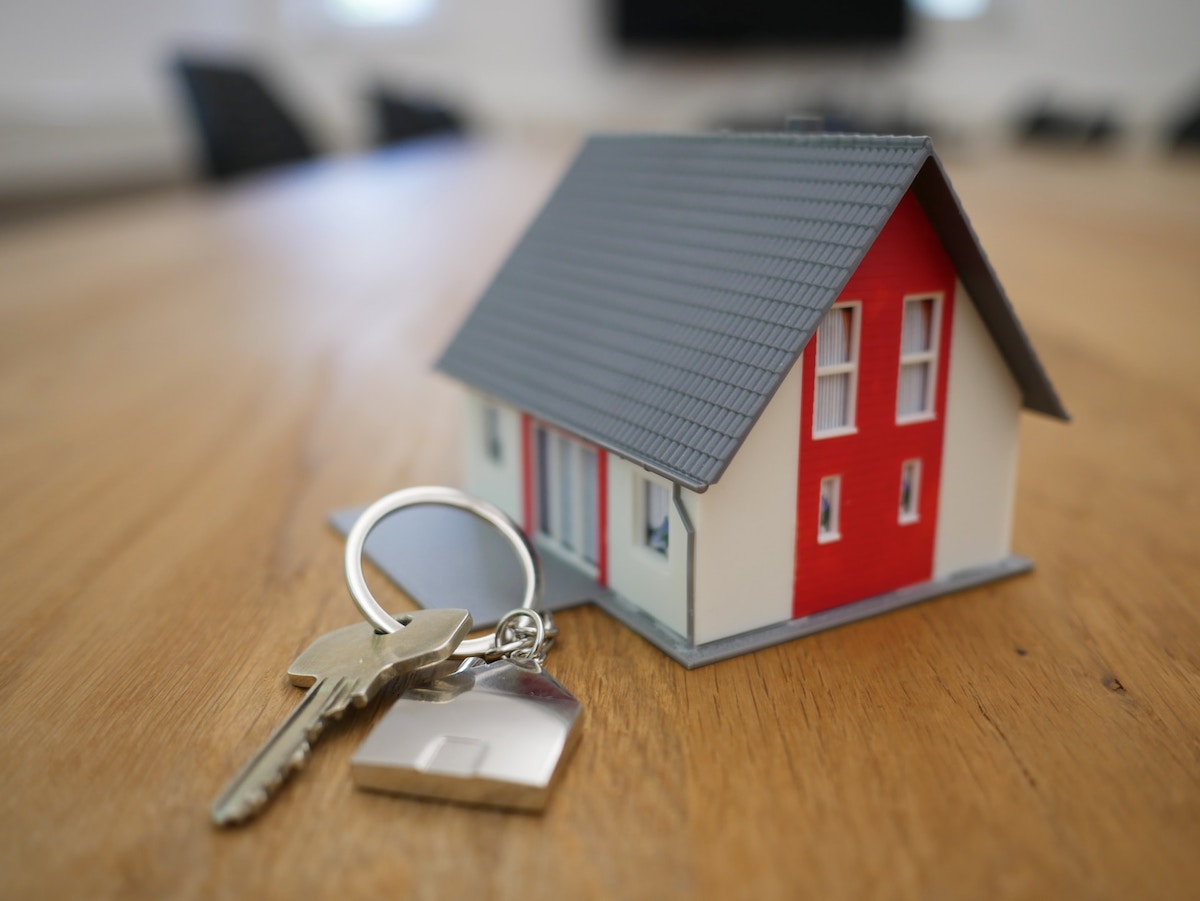 Quick Smiles:
In a heartwarming endeavor, former NFL star Warrick Dunn has brought smiles to the faces of 218 single parents by surprising them with brand-new homes.
Through a collaborative charity effort involving Warrick Dunn Charities, Habitat for Humanity, and Catholic High School, Baton Rouge has witnessed the transformation of lives as these homes offer stability and fresh beginnings.
Warrick Dunn's Homes for the Holidays program, inspired by his mother's dream, has left a lasting impact, creating a sense of hope and security for families in need.
---
Former NFL star Warrick Dunn has brought hope and happiness to 218 single parents in Baton Rouge, Louisiana, with the help of a remarkable charity collaboration. These heartwarming efforts are changing lives for the better, one home at a time.
In a heartwarming partnership between Warrick Dunn Charities, Habitat for Humanity, and Catholic High School, where Dunn himself graduated, 218 new homes have been built, furnished, and stocked with food. This incredible initiative aims to create stability and a fresh start for deserving families in need.
"Dominique and Miracle, single mother, first-time homeowner, I think it's important to help change the community and the environment, create stability for a family that could potentially have good long-term positive impacts," said Dunn upon returning to his hometown to welcome a new family into their home.
Catholic High School played a significant role in this initiative by raising $85,000 for the construction of one of these homes. Their support is a testament to the power of community collaboration.
"A new home, a new, fresh start, a new beginning—I'm totally blessed," said Dominique, the grateful recipient of one of these homes. Her emotions were overwhelming as she entered her new home, a place of hope and security. The house was not only furnished but also came with a stocked fridge and a mortgage ready for signing, with Dunn's charity standing by to assist with the down payment.
Warrick Dunn's journey towards helping single parents began when he was drafted by the Tampa Bay Buccaneers in 1997. In that same year, he launched Homes for the Holidays to fulfill his late mother's dream of owning her own home. Over the years, Dunn proved to be an incredibly consistent performer on the field, earning three Pro Bowl selections and accumulating over 1,000 all-purpose yards in almost every season of his 12-year career with the Buccaneers and the Falcons. When he retired, he ranked 14th in NFL history for all-purpose yards (15,306).
Dunn's dedication to both football and his community was recognized in 2005 when he was presented with the Walter Payton Man of the Year Award. This prestigious NFL award acknowledges a player's excellence on the field as well as their outstanding community service.
One of the most notable moments in Dunn's philanthropic journey came after Hurricane Katrina devastated New Orleans. Dunn called upon NFL players, except those from the New Orleans Saints, to donate at least $5,000 to the relief effort. His initiative garnered over $5 million in contributions, highlighting the significant impact of his charitable work.
Warrick Dunn's website has become the hub for his three charitable organizations, showcasing their incredible work. His Homes for the Holidays program partners with local community organizations to reduce the burden on new, single-parent homeowners. This includes fully furnishing their new homes, providing downpayment assistance checks, and ensuring their pantries are stocked with essential food items.
The heartwarming moment when Dominique first walked into her new home is a testament to the positive impact of Warrick Dunn's charitable efforts. The joy and gratitude in her eyes reflect the transformative power of community, collaboration, and compassion.
---
Compassionate Police Officer Surprises Boy with PlayStation [Video]
Quick Smiles:
In Hapeville, Georgia, a young man offering yard work services to save up for a PlayStation 5 had the police called on him by a suspicious neighbor.
Officer Colleran, dispatched to the scene, was touched by the young man's ambition and arranged for his colleagues to pool funds and purchase a PS5 for him.
Turning a potential conflict into a moment of connection, Officer Colleran ensured the young man could immediately enjoy his new console and even set up future online gaming sessions together.
---
In an unexpected twist of events in Hapeville, Georgia, a young man's encounter with the police turned out to be a moment he will always cherish.
The young man had been going door-to-door offering his services for yard work with the aim of saving money to buy a PlayStation 5.
Unfortunately, his efforts were met with suspicion by one neighbor who promptly called the police to have him removed.
Enter Officer Colleran of the City of Hapeville Police Department, who was dispatched to investigate the situation.
The young man's polite and truthful demeanor quickly won Colleran over. The officer was particularly impressed with the young man's industriousness, as he himself was an avid gamer.
In a heartwarming gesture, Officer Colleran and his colleagues at the department collectively chipped in to purchase a PlayStation 5 for the young man.
They managed to raise between $400 and $500, even securing a gift card for a membership so the young man could start gaming immediately.
Delivering the gaming console from the trunk of his squad car, Officer Colleran gave the young man a pleasant surprise he would never forget.
But the kindness didn't end there – before parting ways, Officer Colleran made sure the young man had his PlayStation network details so they could enjoy online gaming together.
This story is an inspiring display of community connection and empathy, showcasing how a potentially negative situation can transform into an unforgettable gesture of goodwill.
Here's the official statement from the City of Hapeville Police as posted to their Facebook page:
"Officer Colleran was dispatched to a call wanting a juvenile removed from the area.
Officer Colleran made contact with a young man that explained he was in the area because he wanted to do yard work: pulling weeds, cutting grass and trimming hedges to save up for a PlayStation.
The young man was polite, respectful and truthful.
Officer Colleran, a gamer himself, was impressed with the young man and thought he would help him reach his goal.
Officer Colleran and some of his friends were able to not only get this young man the video game system but a gift card to pay for the membership so he could play immediately.
Officer Colleran made sure that this young man knew they would play on the same team online soon!"
---
Cat Triumphs Over Tragedy: Remarkable Recovery After Severe Burns
Quick Smiles:
The resilient stray cat, Libby, made a remarkable recovery from severe burns after being found in the aftermath of a fire.
After intensive care and treatment at the Arizona Humane Society's trauma hospital, Libby was placed in a loving foster home.
Now healthy and sporting a distinctive new look, Libby is ready for adoption and looking forward to finding her forever home.
---
Against all odds, a stray feline named Libby has clawed her way back to health after an unfortunate incident left her with severe burns.
Today, this resilient black domestic shorthair is the embodiment of strength, living a life of purrs and head bumps while looking forward to finding her forever home.
In April, a Good Samaritan found Libby on the streets of downtown Phoenix and rushed her to the Arizona Humane Society (AHS)'s trauma hospital.
She had been caught in a fire, with melted plastic covering parts of her body and singed fur.
The young cat, barely seven months old, was found with burns on her paw pads, ears, and nose.
"Libby underwent dozens of medical procedures, including surgeries to remove damaged digits, sedation to clean and clip her burns, and daily bandage changes," the AHS release stated.
The veterinary team also closely observed her for possible respiratory damage from smoke inhalation, and administered subcutaneous fluids, antibiotics, and pain medication.
After a month of intensive care, Libby was healthy enough to be placed in a nurturing foster home.
This resilient feline not only began to heal but also welcomed a unique new look.
Interestingly, where once her black fur had been, white fur began to grow back, giving her a distinctive appearance.
Libby's journey was not without struggles, but three months later, she's ready to take on the world again.
"[It's] an incredible tale of survival and strength," the AHS reported in their press release.
Now at 11 months old, Libby has been listed for adoption at the AHS's South Mountain Campus, ready to find her forever home.
Libby's story mirrors that of another survivor, a pit bull mix named Riona.
In Memphis, Riona was found running down a street, horrifically set on fire by her former owner.
After a strenuous recovery process, Riona found her forever home with a loving family.
Like Riona, Libby's story reaffirms the incredible strength and resilience of animals.
While we eagerly wait for the news of Libby's adoption, we take solace in her recovery journey, reminding us of the exceptional strength, survival instincts, and, above all, the forgiving nature of our four-legged friends.
---