Gordon Ramsay Surprises School Cafeteria Manager Who Asked For Substitute Chef For The Day
A school cafeteria manager was listening to Gordon Ramsay talk about his new TV show on BBC Radio 2.
She then called the radio show to ask Gordon to help her prepare meals for 300 students later that day.
She told the talk show host that the cafeteria was short-handed because some of the staff were sick.
---
A school cafeteria manager came onto a BBC Radio 2 talk show, asking for assistance with her kitchen, and what happened next astonished everyone.
Tina Clarke was listening to famed chef Gordon Ramsay discuss his new TV show, Future Food Stars.
Tina revealed to Vernon Kay, the show's host, that she was "cooking on her own" at Edward Peake Middle School. One of her cooks was absent due to illness, and the replacement staff member was unable to work due to a COVID positive test.
Tina then jokingly asked Ramsay to come to help her cook school dinners for 300 students later that day.
 "I'm cooking here on my own, I work in a school kitchen and my chef has gone off sick and I have another one off with covid, and I just wondered if Gordon would help me today and give me a hand?" Tina told the radio show.
Ramsay had to reject, but he sent Rob Roy Cameron, one of his chefs, to Bedfordshire to help.
Tina was concerned about the reaction of the school administration.
Miss Linington, the headteacher, welcomed Rob Roy inside the kitchen, which "sent a huge buzz around the school".
According to BBC News, he was immediately set to work preparing cauliflower cheese for the Church of England school, which educates students in Years 5 to 8.
Tina said 'his food tasted "amazing" even though he was not allowed to use salt—to his shock.'
Source: Good News Network

Keanu Reeves Brings Joy to Coffee Shop With a Dash of Duke Caboom!
Quick Smiles:
Keanu Reeves surprises fans by stepping into his "Toy Story 4" character, Duke Caboom, at a mobile coffee shop in Moab's desert.
The actor played with his character's toy, making it do flips and declaring, "Canada's greatest stuntman!" bringing joy to the Urban Sailor Coffee employees.
"Grateful for the unforgettable moments… alongside the one and only Keanu Reeves!" shares an elated Archer, an employee of Urban Sailor Coffee.
---
Everyone loves a surprise, and Keanu Reeves has a knack for delivering joy when least expected!
During a delightful encounter at Urban Sailor Coffee, a cozy mobile coffee shop nestled in the enchanting landscapes of Moab, Reeves not only shared smiles but also created a lasting memory for the fans and employees present.
A sense of jubilation floated in the air when the beloved actor, known for his humble and down-to-earth nature, spotted a toy of his character from "Toy Story 4," Duke Caboom, perched like a mascot on the coffee stand.
Without missing a beat, his eyes sparkled, and a radiant smile spread across his face. Without any exchange of words, it was clear to everyone; he was amongst fans!
Reeves couldn't resist the allure of nostalgia and spontaneously stepped into his character's voice. Filling the space with vibrant energy, he proclaimed his well-known line, "Canada's greatest stuntman!" leaving everyone around brimming with joy.
Adding more to the delightful moments, he cheerfully played with the toy, making Duke perform flips like the incredible stuntman he's portrayed to be in the movie.
The employees of Urban Sailor Coffee, especially Archer, were overjoyed by the unexpected visit and Reeves's warm interactions.
"Grateful for the unforgettable moments spent in the breathtaking landscapes of Moab alongside the one and only Keanu Reeves!" Archer gleefully shared on TikTok.
His genuine love for nature and easygoing personality made the encounter even more memorable and pleasant for everyone present.
And it seems that this wonderful experience is destined to become a cherished tale at Urban Sailor Coffee, one that the employees will joyfully recount to future customers and anyone willing to lend an ear to this heartwarming interaction with the truly kind and ever-amazing Keanu Reeves.
Here's to more surprising and joyful encounters with our favorite stars, adding a sprinkle of magic to our everyday lives!
---
NFL Star Helps 218 Single Parents Become Homeowners Through Charity Partnership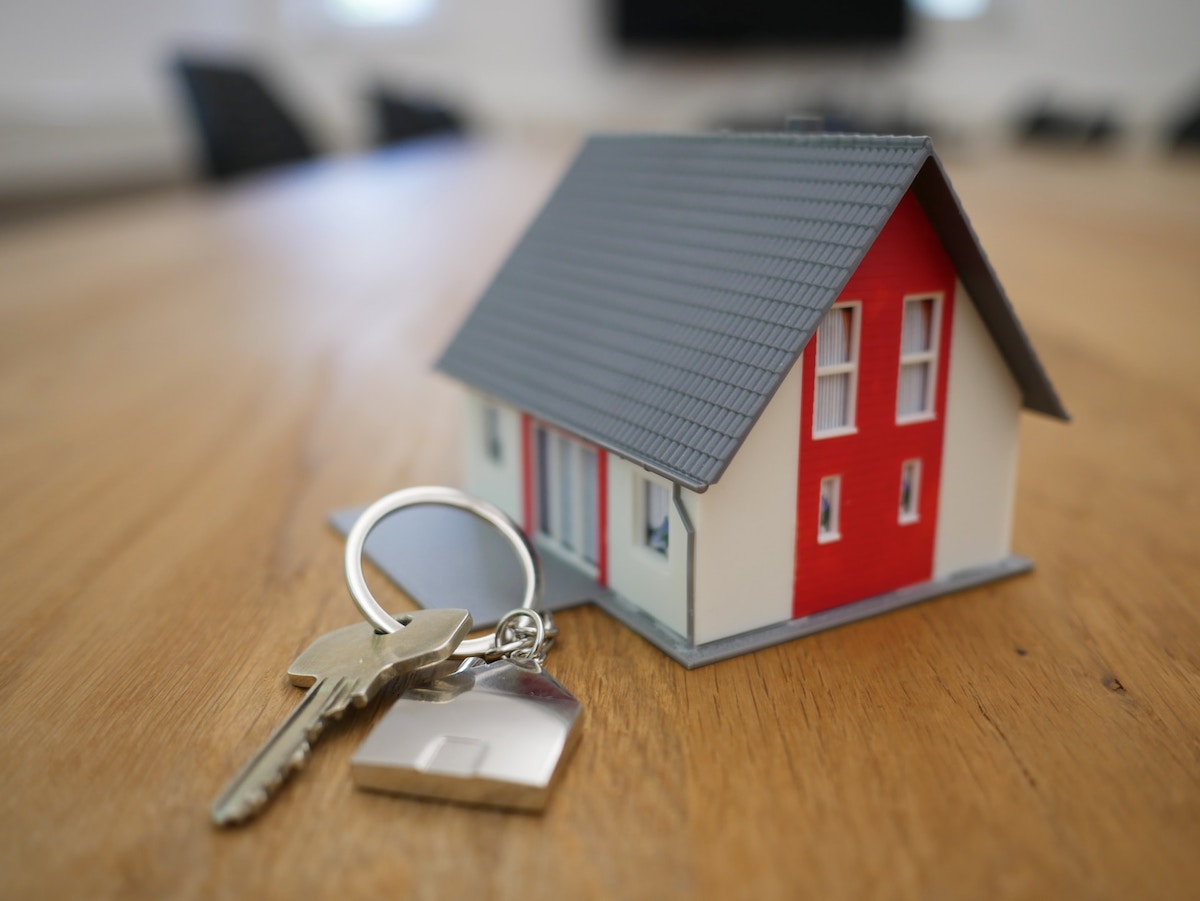 Quick Smiles:
In a heartwarming endeavor, former NFL star Warrick Dunn has brought smiles to the faces of 218 single parents by surprising them with brand-new homes.
Through a collaborative charity effort involving Warrick Dunn Charities, Habitat for Humanity, and Catholic High School, Baton Rouge has witnessed the transformation of lives as these homes offer stability and fresh beginnings.
Warrick Dunn's Homes for the Holidays program, inspired by his mother's dream, has left a lasting impact, creating a sense of hope and security for families in need.
---
Former NFL star Warrick Dunn has brought hope and happiness to 218 single parents in Baton Rouge, Louisiana, with the help of a remarkable charity collaboration. These heartwarming efforts are changing lives for the better, one home at a time.
In a heartwarming partnership between Warrick Dunn Charities, Habitat for Humanity, and Catholic High School, where Dunn himself graduated, 218 new homes have been built, furnished, and stocked with food. This incredible initiative aims to create stability and a fresh start for deserving families in need.
"Dominique and Miracle, single mother, first-time homeowner, I think it's important to help change the community and the environment, create stability for a family that could potentially have good long-term positive impacts," said Dunn upon returning to his hometown to welcome a new family into their home.
Catholic High School played a significant role in this initiative by raising $85,000 for the construction of one of these homes. Their support is a testament to the power of community collaboration.
"A new home, a new, fresh start, a new beginning—I'm totally blessed," said Dominique, the grateful recipient of one of these homes. Her emotions were overwhelming as she entered her new home, a place of hope and security. The house was not only furnished but also came with a stocked fridge and a mortgage ready for signing, with Dunn's charity standing by to assist with the down payment.
Warrick Dunn's journey towards helping single parents began when he was drafted by the Tampa Bay Buccaneers in 1997. In that same year, he launched Homes for the Holidays to fulfill his late mother's dream of owning her own home. Over the years, Dunn proved to be an incredibly consistent performer on the field, earning three Pro Bowl selections and accumulating over 1,000 all-purpose yards in almost every season of his 12-year career with the Buccaneers and the Falcons. When he retired, he ranked 14th in NFL history for all-purpose yards (15,306).
Dunn's dedication to both football and his community was recognized in 2005 when he was presented with the Walter Payton Man of the Year Award. This prestigious NFL award acknowledges a player's excellence on the field as well as their outstanding community service.
One of the most notable moments in Dunn's philanthropic journey came after Hurricane Katrina devastated New Orleans. Dunn called upon NFL players, except those from the New Orleans Saints, to donate at least $5,000 to the relief effort. His initiative garnered over $5 million in contributions, highlighting the significant impact of his charitable work.
Warrick Dunn's website has become the hub for his three charitable organizations, showcasing their incredible work. His Homes for the Holidays program partners with local community organizations to reduce the burden on new, single-parent homeowners. This includes fully furnishing their new homes, providing downpayment assistance checks, and ensuring their pantries are stocked with essential food items.
The heartwarming moment when Dominique first walked into her new home is a testament to the positive impact of Warrick Dunn's charitable efforts. The joy and gratitude in her eyes reflect the transformative power of community, collaboration, and compassion.
---
Tiny Tot Bears Uncanny Resemblance to Actor Woody Harrelson
Quick Smiles:
Dani Grier Mulvenna shared pictures of her daughter, Cora, highlighting her uncanny resemblance to Woody Harrelson, which quickly captured the internet's attention.
Woody Harrelson acknowledged the adorable similarity by composing and sharing a poem named "Ode to Cora" on his Instagram.
While Cora is too young to understand her newfound internet fame, this delightful tale is sure to bring joy and chuckles in the family for years ahead.
---
It's often said that everyone has a doppelgänger somewhere in the world, and for iconic actor Woody Harrelson, it seems he's found his in an unexpected place — a baby girl named Cora Grier.
When Dani Grier Mulvenna began to notice her daughter's uncanny resemblance to the actor in certain snapshots, she couldn't help but share the fun discovery on social media.
The internet was quick to chime in with reactions, and the post's popularity surged even further when Harrelson himself caught wind of it. In a delightful gesture, the actor penned a poem titled "Ode to Cora" and shared it on Instagram.
Dani expressed her astonishment, noting that it's not an everyday occurrence for an esteemed actor to write a poem dedicated to one's child.
She humorously added, "Cora doesn't always look like Woody Harrelson, but when she does… she really, really does."
One can only imagine Cora's reaction years from now when she's shown evidence of her unexpected claim to fame.
While time might diminish the lookalike qualities, this charming story will undoubtedly be a family favorite for years to come.
---