Keanu Reeves Makes 9-Year-Old Fan's Day [Video]
Quick Smiles:
Keanu Reeves delighted a young fan during a comic book signing event in Los Angeles by voicing his "Toy Story 4" character Duke Caboom.
The heartwarming moment went viral on social media, with fans praising Reeves for his kindness and enthusiasm.
The actor has a reputation for being humble and genuine, as seen in previous viral videos of him interacting with fans.
---
Keanu Reeves has once again proven that he is not just an amazing actor, but also a kind and thoughtful person.
A heartwarming video has gone viral on social media of the "John Wick" star meeting a young fan named Noah during a signing event in Los Angeles.
In the video, Noah tells Reeves that he is his favorite actor in the world and that he loves him in "Toy Story 4".
Reeves, being the generous person he is, then surprises Noah by voicing his character, Duke Caboom, from the hit animated movie right in front of him. The two even exchange Duke's famous catchphrase, "Canada's greatest stuntman!" and share a laugh.
It is clear that Noah was over the moon with excitement, and fans of Reeves couldn't help but gush over the actor's kind-heartedness in the video.
One Twitter user wrote, "You have picked the nicest and kindest actor for your favorite. So young & wise beyond words."
This isn't the first time that Reeves has shown his gentle and caring nature.
A video from last year went viral showing him answering rapid-fire questions from a young fan at an airport who recognized him. Reeves patiently took the time to answer the fan's questions and even gave him a few hugs before going on his way.
It is refreshing to see celebrities like Reeves using their platform to spread kindness and positivity. In a world where it is easy to focus on the negative, it is important to highlight these feel-good moments that leave us with a smile on our face.
As for Noah, meeting his favorite actor and having him voice his favorite character in "Toy Story 4" was surely a dream come true. He will likely never forget the kind and joyful interaction he had with Reeves that day.
In a time where the world seems to be moving so fast, these little moments of joy and kindness are the ones we should cherish the most.
Thank you, Keanu Reeves, for reminding us of the goodness in people and bringing happiness to your fans.
---
Source: TODAY.com

NFL Star Helps 218 Single Parents Become Homeowners Through Charity Partnership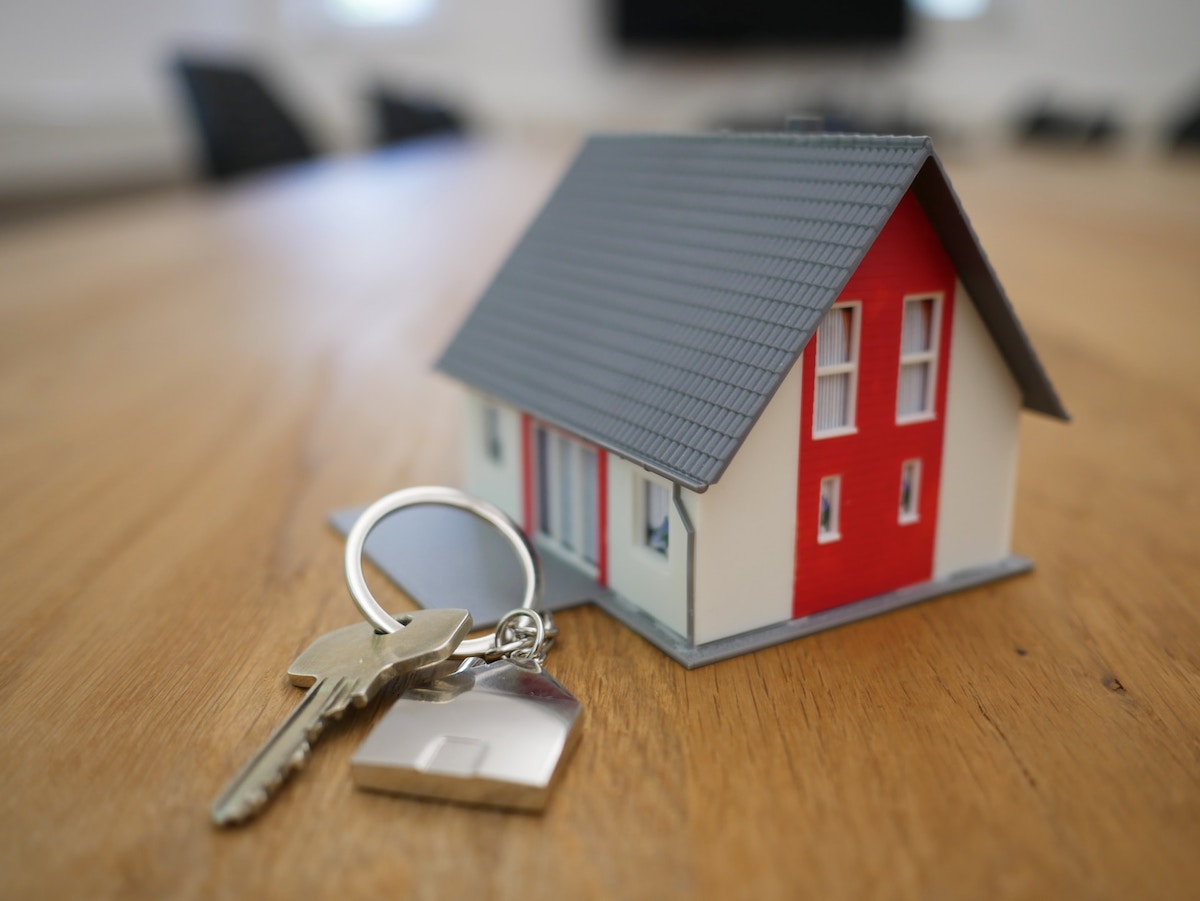 Quick Smiles:
In a heartwarming endeavor, former NFL star Warrick Dunn has brought smiles to the faces of 218 single parents by surprising them with brand-new homes.
Through a collaborative charity effort involving Warrick Dunn Charities, Habitat for Humanity, and Catholic High School, Baton Rouge has witnessed the transformation of lives as these homes offer stability and fresh beginnings.
Warrick Dunn's Homes for the Holidays program, inspired by his mother's dream, has left a lasting impact, creating a sense of hope and security for families in need.
---
Former NFL star Warrick Dunn has brought hope and happiness to 218 single parents in Baton Rouge, Louisiana, with the help of a remarkable charity collaboration. These heartwarming efforts are changing lives for the better, one home at a time.
In a heartwarming partnership between Warrick Dunn Charities, Habitat for Humanity, and Catholic High School, where Dunn himself graduated, 218 new homes have been built, furnished, and stocked with food. This incredible initiative aims to create stability and a fresh start for deserving families in need.
"Dominique and Miracle, single mother, first-time homeowner, I think it's important to help change the community and the environment, create stability for a family that could potentially have good long-term positive impacts," said Dunn upon returning to his hometown to welcome a new family into their home.
Catholic High School played a significant role in this initiative by raising $85,000 for the construction of one of these homes. Their support is a testament to the power of community collaboration.
"A new home, a new, fresh start, a new beginning—I'm totally blessed," said Dominique, the grateful recipient of one of these homes. Her emotions were overwhelming as she entered her new home, a place of hope and security. The house was not only furnished but also came with a stocked fridge and a mortgage ready for signing, with Dunn's charity standing by to assist with the down payment.
Warrick Dunn's journey towards helping single parents began when he was drafted by the Tampa Bay Buccaneers in 1997. In that same year, he launched Homes for the Holidays to fulfill his late mother's dream of owning her own home. Over the years, Dunn proved to be an incredibly consistent performer on the field, earning three Pro Bowl selections and accumulating over 1,000 all-purpose yards in almost every season of his 12-year career with the Buccaneers and the Falcons. When he retired, he ranked 14th in NFL history for all-purpose yards (15,306).
Dunn's dedication to both football and his community was recognized in 2005 when he was presented with the Walter Payton Man of the Year Award. This prestigious NFL award acknowledges a player's excellence on the field as well as their outstanding community service.
One of the most notable moments in Dunn's philanthropic journey came after Hurricane Katrina devastated New Orleans. Dunn called upon NFL players, except those from the New Orleans Saints, to donate at least $5,000 to the relief effort. His initiative garnered over $5 million in contributions, highlighting the significant impact of his charitable work.
Warrick Dunn's website has become the hub for his three charitable organizations, showcasing their incredible work. His Homes for the Holidays program partners with local community organizations to reduce the burden on new, single-parent homeowners. This includes fully furnishing their new homes, providing downpayment assistance checks, and ensuring their pantries are stocked with essential food items.
The heartwarming moment when Dominique first walked into her new home is a testament to the positive impact of Warrick Dunn's charitable efforts. The joy and gratitude in her eyes reflect the transformative power of community, collaboration, and compassion.
---
Tiny Tot Bears Uncanny Resemblance to Actor Woody Harrelson
Quick Smiles:
Dani Grier Mulvenna shared pictures of her daughter, Cora, highlighting her uncanny resemblance to Woody Harrelson, which quickly captured the internet's attention.
Woody Harrelson acknowledged the adorable similarity by composing and sharing a poem named "Ode to Cora" on his Instagram.
While Cora is too young to understand her newfound internet fame, this delightful tale is sure to bring joy and chuckles in the family for years ahead.
---
It's often said that everyone has a doppelgänger somewhere in the world, and for iconic actor Woody Harrelson, it seems he's found his in an unexpected place — a baby girl named Cora Grier.
When Dani Grier Mulvenna began to notice her daughter's uncanny resemblance to the actor in certain snapshots, she couldn't help but share the fun discovery on social media.
The internet was quick to chime in with reactions, and the post's popularity surged even further when Harrelson himself caught wind of it. In a delightful gesture, the actor penned a poem titled "Ode to Cora" and shared it on Instagram.
Dani expressed her astonishment, noting that it's not an everyday occurrence for an esteemed actor to write a poem dedicated to one's child.
She humorously added, "Cora doesn't always look like Woody Harrelson, but when she does… she really, really does."
One can only imagine Cora's reaction years from now when she's shown evidence of her unexpected claim to fame.
While time might diminish the lookalike qualities, this charming story will undoubtedly be a family favorite for years to come.
---
Paul McCartney Welcomes Adopted Dog into His "Fur-ever Family"
Quick Smiles:
Paul McCartney and his wife, Nancy Shevell, have adopted a dog named Jet from the Labelle Foundation, a Los Angeles-based animal rescue.
The summer has seen several celebrities, including Glen Powell and Max Greenfield, adopting pets, helping to raise awareness for animal rescue organizations.
Animal rescue organizations such as the Labelle Foundation and Wags and Walks continue to work tirelessly to find loving, forever homes for pets in need.
---
Music legend Paul McCartney and his wife, Nancy Shevell, have just expanded their family by one very furry member!
In a sweet Instagram post shared by the Labelle Foundation, a Los Angeles-based animal rescue organization, McCartney and Shevell were pictured posing with their new pooch, Jet.
"Cheers to Rover (now Jet)!!," the Foundation penned.
"We are so proud of this little pup for finding his fur-ever family 🥂🫶🏽🤍🐾!! Thank you @paulmccartney and Nancy for opening up your home and supporting animal rescue 🥰"
The internet couldn't contain its excitement over Jet's adoption.
One fan enthusiastically commented: "Welcome to your new home Jet 🐾"
Another user left a heartwarming comment saying, "Jet ❤️ !!!!".
This summer seems to be a season of pet adoption among celebrities.
Glen Powell, the star of "Top Gun: Maverick," also welcomed a tiny dog, Brisket, into his family.
His Instagram post introducing Brisket got love from fellow celebrities Sarah Hyland of "Modern Family" and "Twilight" star Taylor Lautner.
On the same note, Max Greenfield from "New Girl" and his wife, Tess Sanchez, introduced their followers to a new family member – an adorable dog named Darlene.
Darlene found her 'fur-ever' family after waiting over 400 days at the rescue organization Wags and Walks, who referred to Darlene as a "million-dollar dog" in a touching post.
Through these heartwarming adoption stories, it's evident that celebrities are making strides in promoting pet rescue and adoption, reinforcing the tireless work of animal rescue organizations that seek to find loving homes for pets in need.
---