Man Shows Girlfriend How Much He Cares For Her Dog By Building A Dog Ramp To His Bed [Video]
For Melissa Meiners, her relationships could only move forward if the other person is compatible with her dog.
James Killen understands this about their relationship and decided on putting an effort to show how he cares for the dog.
He found out that the dog is having troubling jumping to and from his bed, he decided to build a ramp for the dog.
---
For Melissa Meiners, James Killen needs to please her dog for their relationship to move forward. This much is certain from the first moment in their relationship. She made it clear that if things are going to work out between them, he should understand that Sammy the dog is part of their relationship.
"I told him that if Sammy didn't like him, we wouldn't be continuing to see each other," Meiners told The Dodo. "I was half kidding — that would definitely be a red flag because Sammy loves everyone, but sometimes it takes a time or two meeting someone for him to warm up to them."
She was worried about nothing, as it turns out. Sammy has claimed James as his other person and the relationship is probably one of the sweetest things in the world.
The couple spends their time together in James' house, watching movies with his three teenage daughters and, of course, the dog. There are times when the couple puts on another movie in James' room because the girls decided on a different one.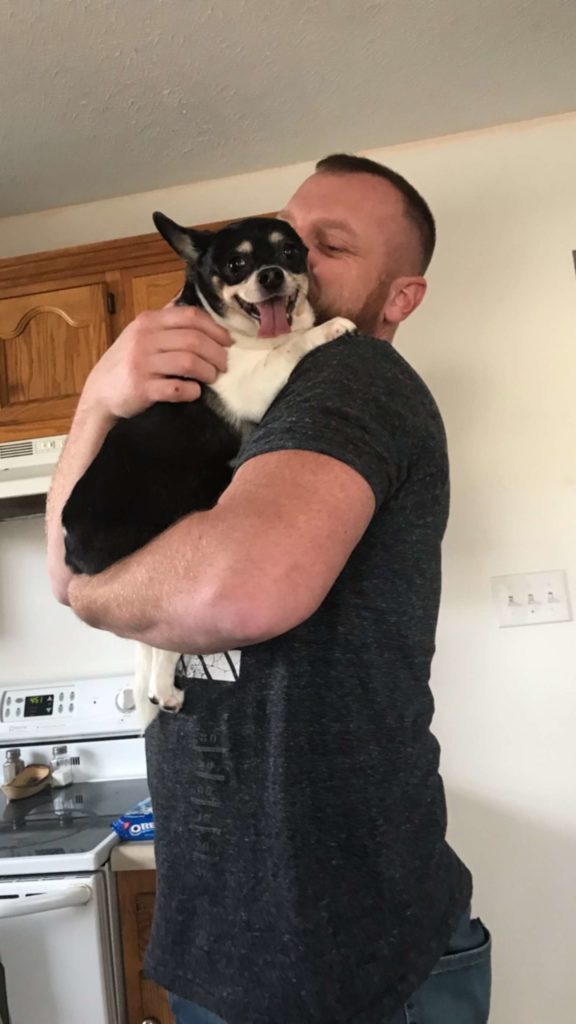 The first time that happened, the couple brought the dog with them into James' room and found out that the bed was too tall for the dog to jump up and down from. This required Melissa to bring the special stairs from her house with her every time, so James decided to come up with something so that his girlfriend would not have to go through so much trouble.
"It wouldn't be possible for Sammy to get up to the bed, unless he became 'Air Bud,'" James told The Dodo. "So in order to keep Melissa from having to drag the stairs over for movie nights, I wanted to make some stairs for my buddy. I decided on a ramp instead, because I thought it would be easier on his hips and back."
James and Melissa had only been dating for four months when he started this project for the other important part of their relationship.
The original plan was for a collapsible ramp, but putting more thought into the project, he decided on a permanent fixture and screw the ramp into the bed frame instead. Besides, this second idea is more practical, less prone to accidents.
"I can't imagine Melissa and Sammy not being part of our lives, so there was no thought to it other than his safety," James said.
He taught the old dog how to use the ramp. Now, Sammy is more than comfortable that he is able to snuggle up on his bed whenever he wants.
Source: The Dodo