Nuka, a big black German shepherd, is the biggest one in a house filled with animals, but he has always been a gentle and loving brother.
Blue, a gray and white rat, had an instant connection with Nuka.
Blue would always search for his furry dog friend and snuggle in his fur.
Nuka is the biggest one in a house filled with animals. But the big black German shepherd has always been a gentle and caring friend to all the other animals, whether they were covered in fur, feathers, or scales.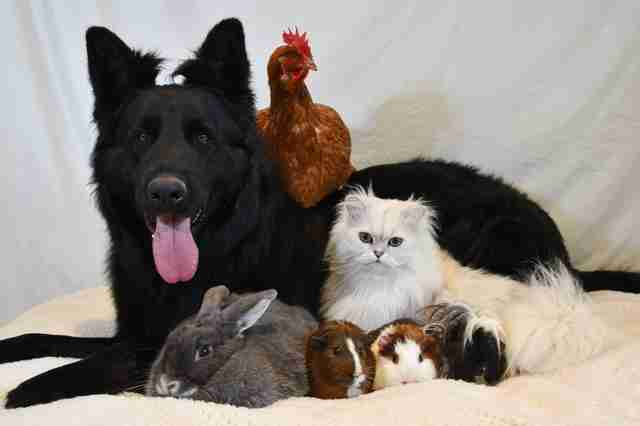 Nuka's mom, Nicole Yates, told The Dodo, "Our vet said, when he was younger, that he was wise beyond his years … because he's generally so placid and relaxed."
So when a local pet shop was in need of emergency housing for their animals in April, Nicole was more than happy to help. And Nuka welcomed the latest addition to their home.
There was an instant connection. Blue, a gray and white rat, was in need of comfort, which Nuka was happy to provide.
"It was more so Blue who seemed to adore Nuka! He loved snuggling into Nuka's fur and if I put him down on the floor he would run to find Nuka," Nicole shared.
Nuka may be the biggest one out of all the animals in the house, but he never seemed scary to them.
Nicole shared how she had trained Nuka as a puppy to lie down and relax every time she enters the room with a smaller animal. He has since learned to be gentle when playing with his much smaller siblings.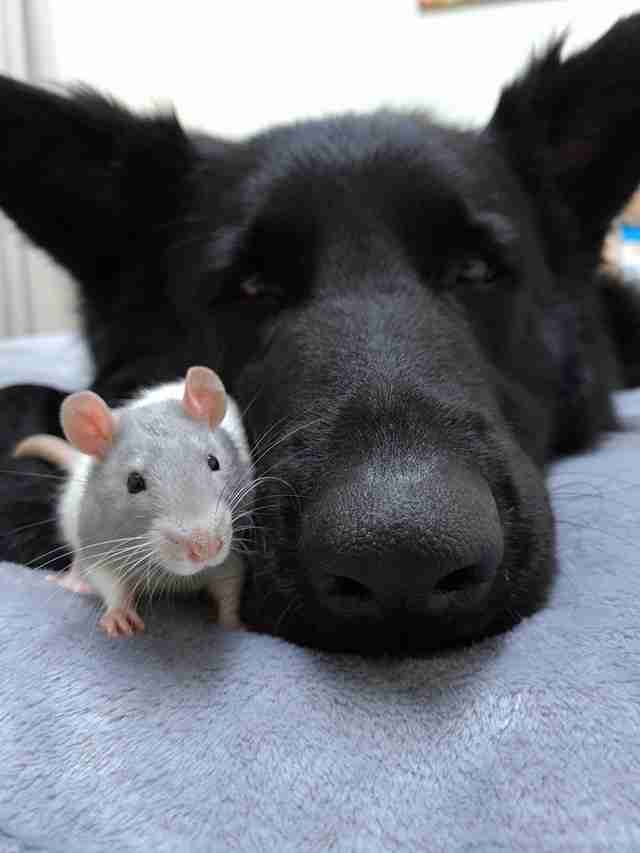 Blue is clearly loving his new housing situation! He has found the perfect sleeping nest in Nuka's thick fur.
Nuka, meanwhile, makes sure not to move when he spots the sleeping Blue.
Both seem completely comfortable with each other. Blue has made Nuka's body his jungle gym, and the gentle dog doesn't mind one bit.
Nicole shared, "Blue is a very placid rat so he's really happy just being with Nuka and laying there with him, either snuggled into his mane or at his belly. Nuka likes to bathe Blue with licks, which Blue doesn't seem to mind either."
What a wholesome and adorable relationship! Both just want each other to be happy.
Take a look at Nuka's moments with his animal friends on his Instagram page.
Source: The Dodo