Staff Sgt. Philip Gray wanted to let her daughter know he was thinking of her even during his deployment.
So he followed his wife's suggestion and wrote 270 daily lunchbox notes for every day he's gone!
He got to return home and reunite with "the girls" just in time for his daughter's birthday.
Staff Sgt. Philip Gray was about to be deployed to Afghanistan, so he was looking for a way to let his 7-year-old daughter Rosie know that he's thinking of her every day he's gone.
So the Army dad followed the suggestion of his wife, Kristen Gray, to leave daily lunchbox notes for every day of his deployment. Before leaving Fort Drum, New York, on Oct. 7, 2019, he was able to write 270 messages!
Kristen told Good Morning America, "He wrote anything from, 'You are super girl' to 'Smiling makes everyone else smile.' He was very big on feel-good words for her and girl power. He made sure to tell her how smart she was, and run fast in P.E., and things that would really make her happy."
Some notes also had doodles of pumpkins or snowmen for the holidays.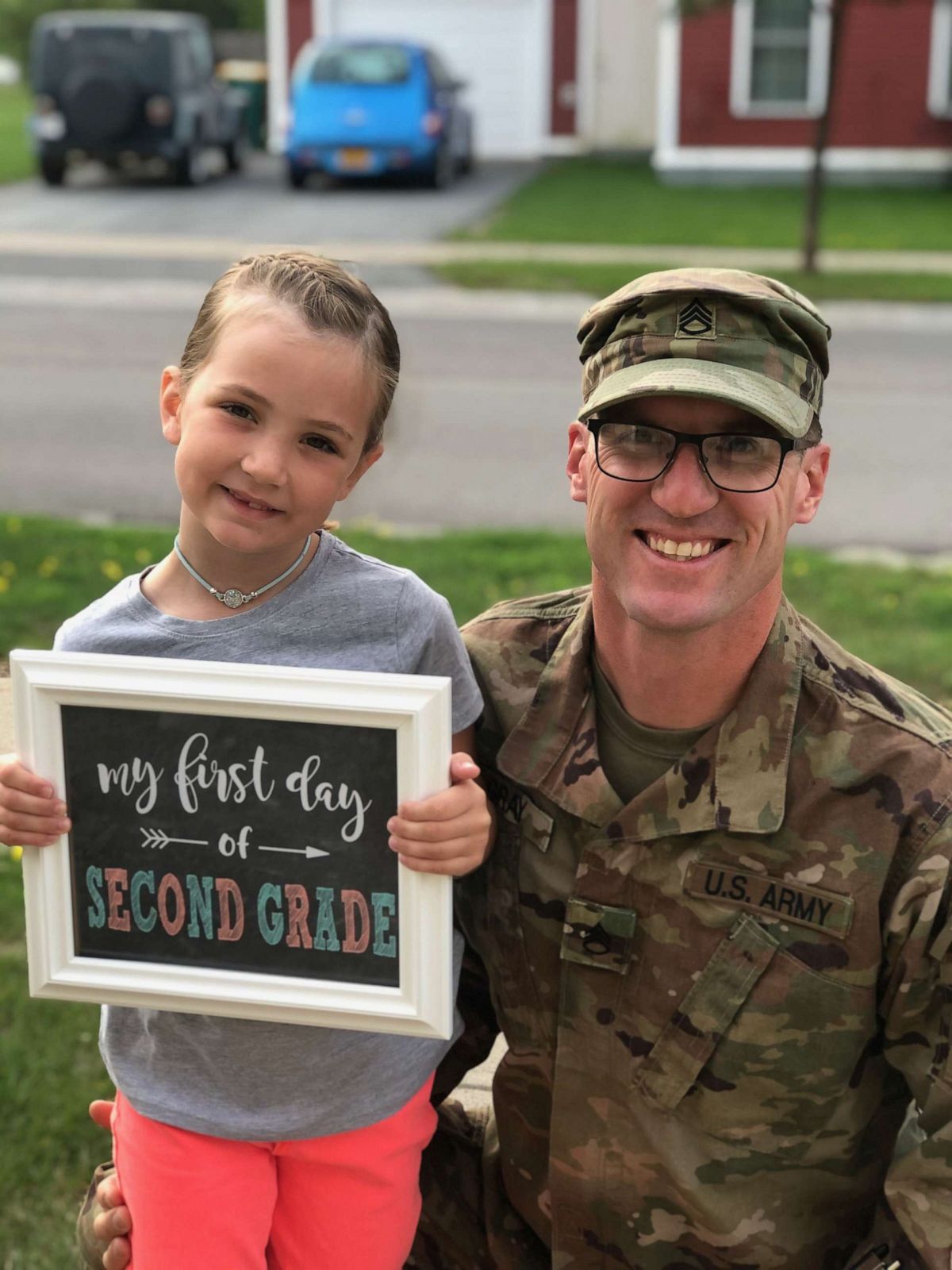 Kristen would then put one of Philip's notes in Rosie's lunchbox every morning.
Philip got to reunite with his family three days before Rosie's birthday on Aug. 8, 2020.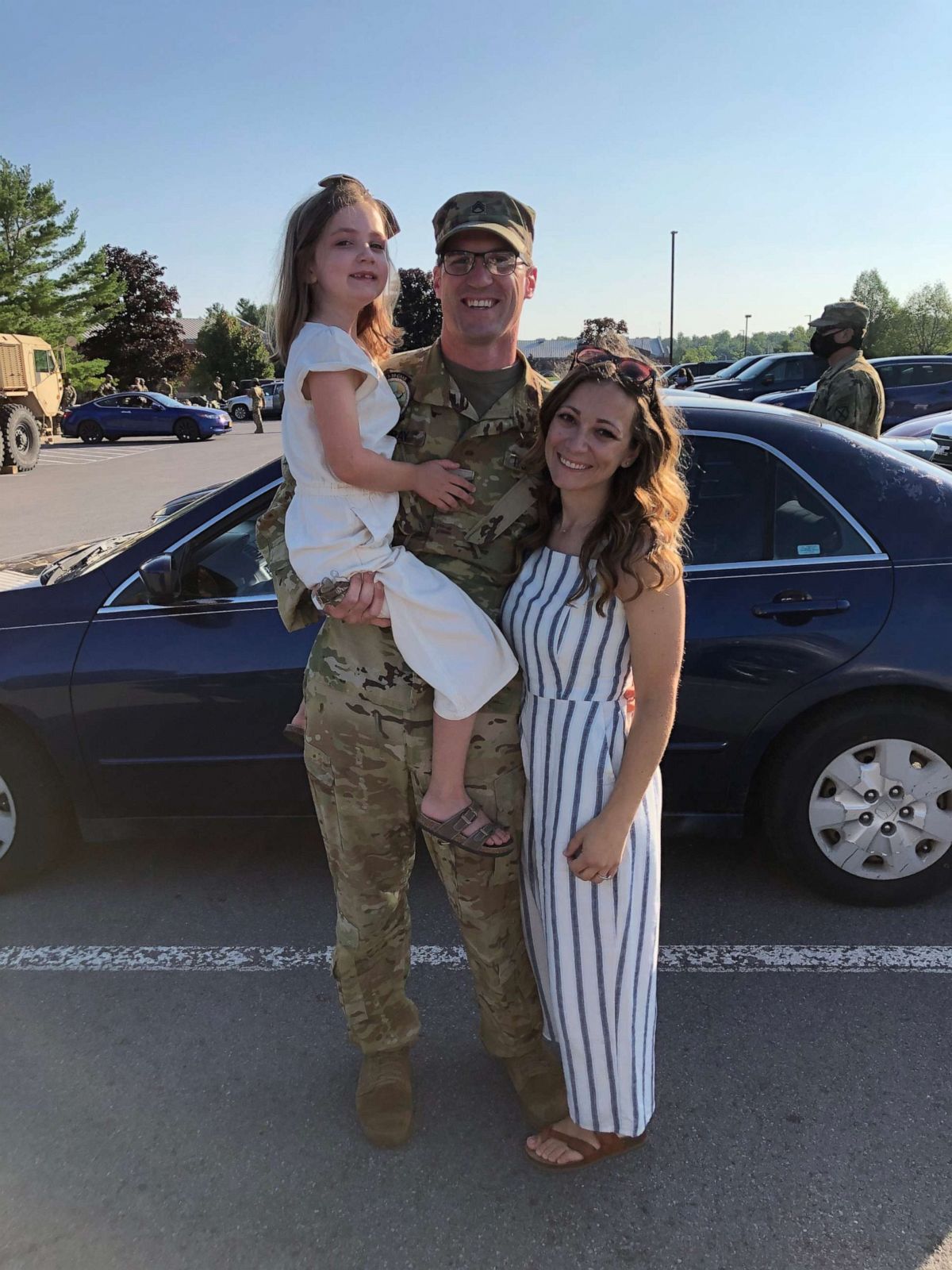 Needless to say, it was a touching reunion.
Philip shared, "It's a very emotional time. I missed all the holidays. Thankfully, this time round was just under a year so I didn't have to miss birthdays as well."
Kristen shared the moment Rosie found out that her dad was coming home on TikTok.
Philip continued, "Stepping out of quarantine and getting to see the girls, that was the greatest thing."
He told GMA, "Now that I'm home … she asks me, 'Dad are you going leave me and mom a note?' I say 'Yes bug, I will leave you a note.'"
Source: Good Morning America