Alfalfa has always had a noticeable cowlick at the back of his head ever since he was newly born.
Now that he's all grown up, he still rocks the same unique hairstyle!
His rocking hairstyle has always gotten him more attention whenever he's out and about.
---
Meet Alfalfa. The golden retriever has sported an adorable cowlick ever since he was a puppy. Thanks to the little tuft of hair at the back of his head, he's always had a rocking hairstyle.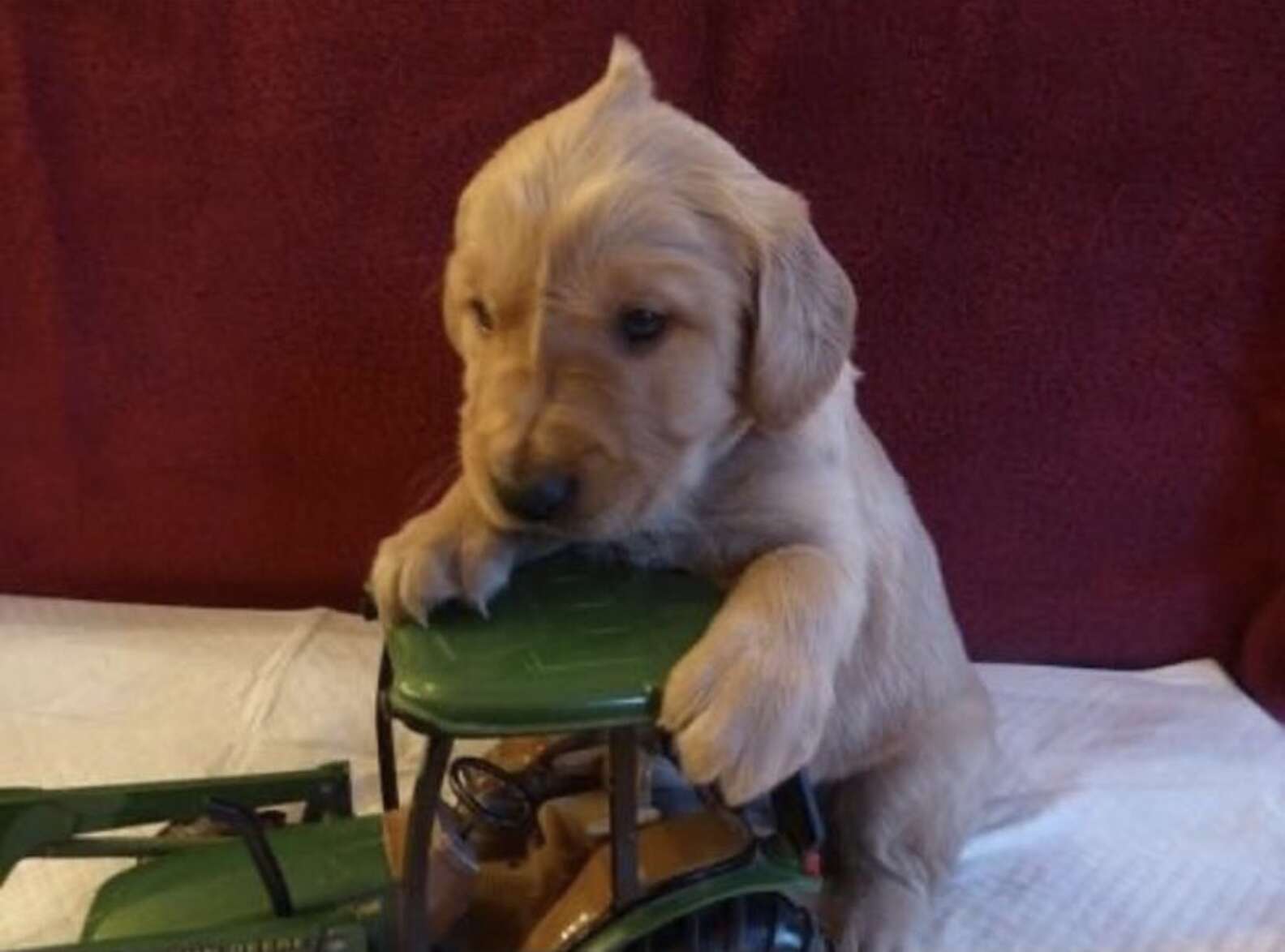 His mom, Kate Merrick, shared that the cowlick was already visible when he was just newly born, and still quite noticeable at 6 weeks old.
Even with Alfie all grown up now, the cowlick has remained.
His unique 'do has given him more attention from passersby whenever he's out on walks. Kate said that nearly every post about Alfie on social media prompts questions about his hair.
Aside from his cowlick, Alfie is also known for his great love for tennis balls. He loves fetching, but he also knows when to stop. "When he's tired, he takes the balls and runs so no one can throw them again," Kate shared.
Alfie is also very friendly — he always loves playing with the neighborhood kids!
He has a 12-year-old trampoline buddy, and neighbors regularly throw a ball over their fence. Kate shared that they even "cut a few holes in the fence so he could bring the balls back."
Seeing how Alfie has been so friendly and wonderful, his parents were assured that they can add another puppy to the pack.
Alfie and his new sibling are now inseparable.
Kate shared, "Alfalfa is a wonderful family dog that brings us so much extra love. He keeps us laughing and entertained."
You can keep up with Alfie's adventures on Instagram and TikTok.
Source: The Dodo