A few months ago, Istanbul's public transport officials noticed that a stray dog had been traveling around the city on trams, ferries, buses, and subways.
The dog, whom they named Boji, seemed to know where to go and how to behave around his fellow passengers.
Boji usually travels about 18 miles a day around the city, where he brings joy to the daily commuters.
---
The daily commuters at Istanbul have been seeing a new regular at the public transport vehicles lately, and he's brightening their day. It's Boji the stray dog!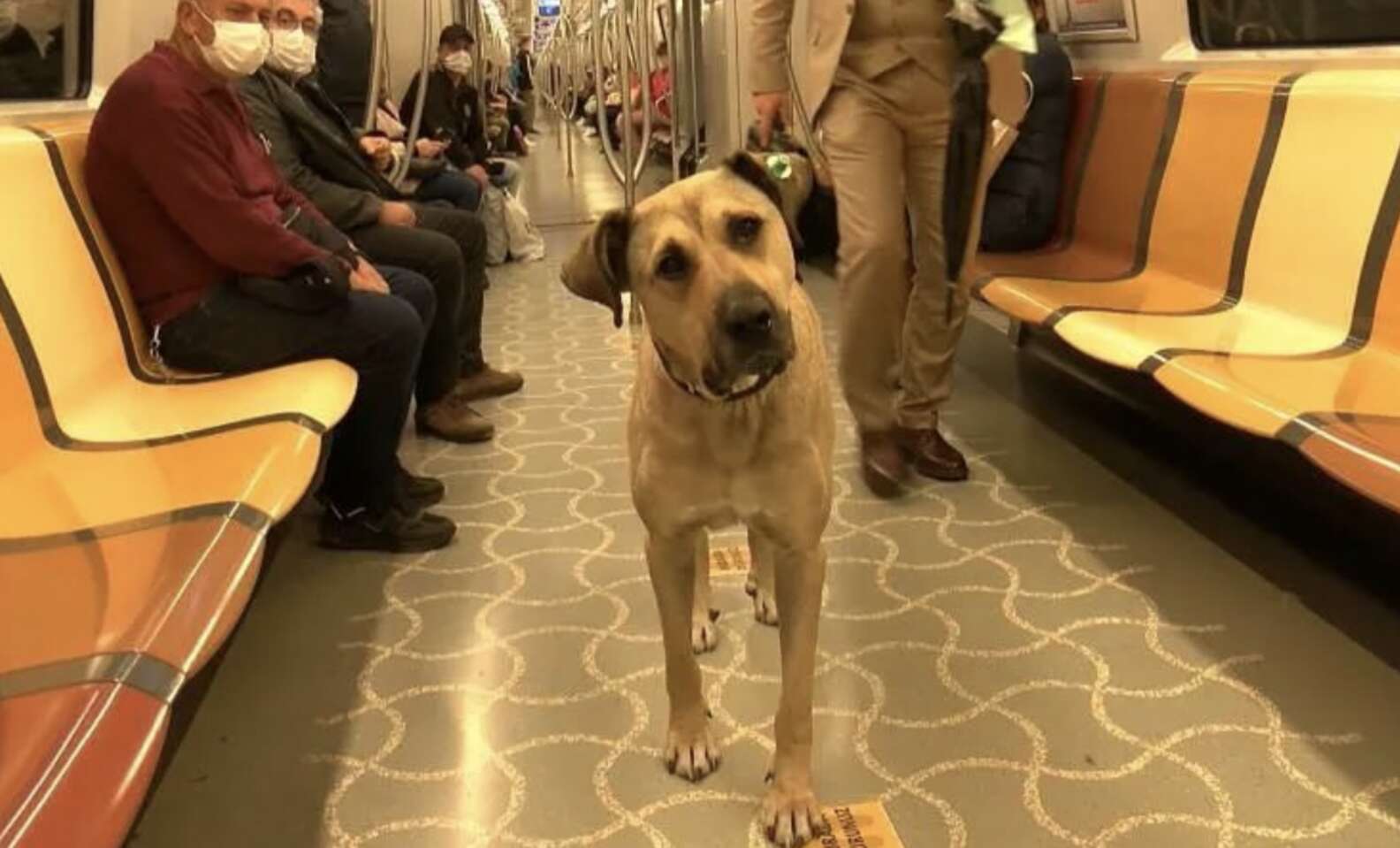 The staff at the city's public transportation department spotted the large, brown dog just a few months ago. They realized that he has been riding the trams, subways, buses, and ferries all around the city. And he looked like he knew exactly where he wanted to go!
Metro Istanbul's customer relations chief Aylin Erol told CNN, "He knows where to get out. It was quite interesting and we have started to follow him. And it was really an interesting pattern… he knows where to go and has a purpose."
The public transit officials decided to have the dog, whom they named Boji, checked by a vet, so they picked him up in August. Boji was also given a microchip, which connects to a mobile app. This allows the Metro Istanbul customer relations staff to track where he is and check on his wellbeing.
So far, Boji has been to at least 29 stations. He usually travels about 18 miles a day around the city, where he has since become a celebrity to the daily commuters.
He's usually seen waiting for a train, napping on a seat, or enjoying the breeze on a ferry.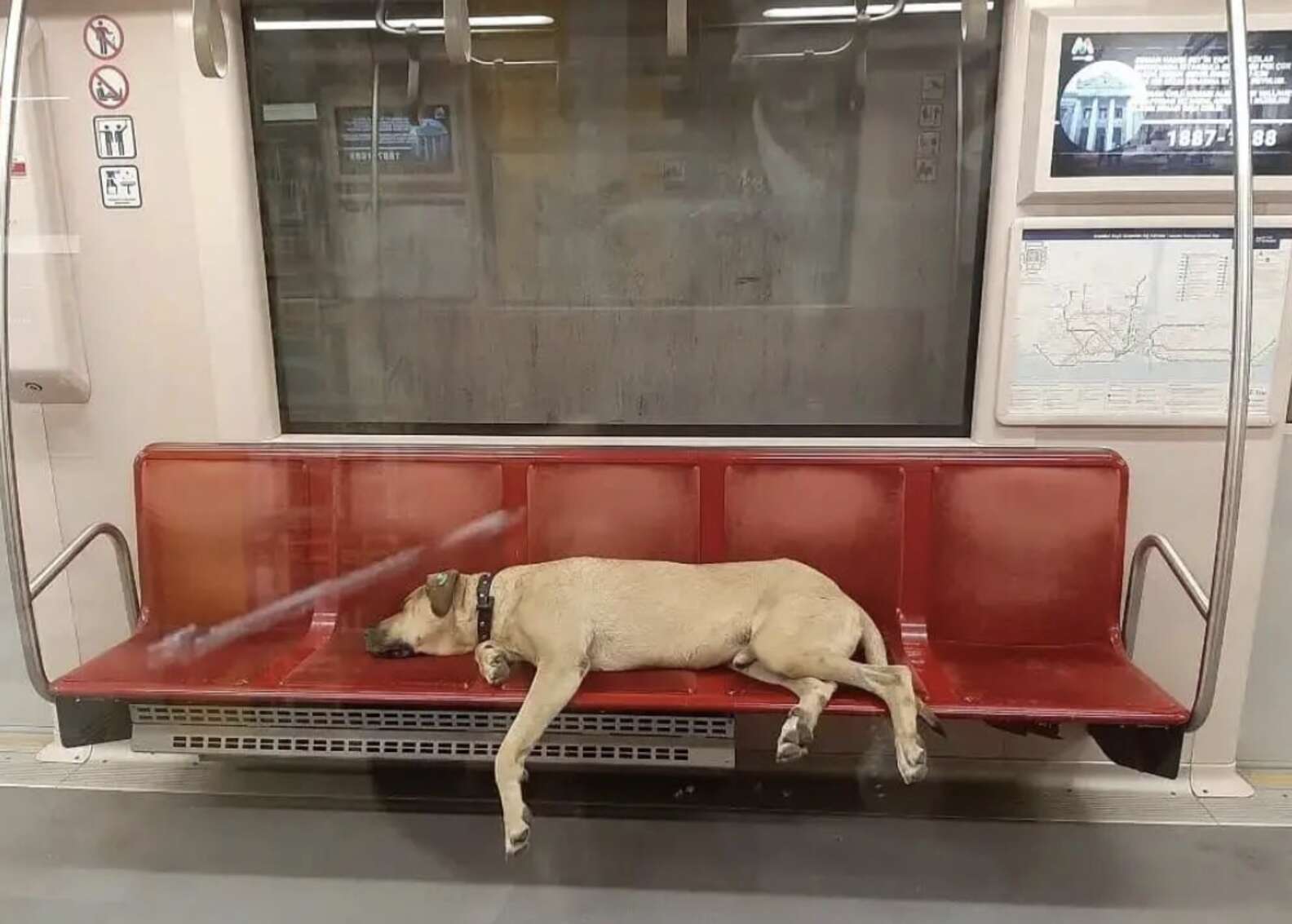 And he sometimes indulges people by posing for selfies and letting them pet him!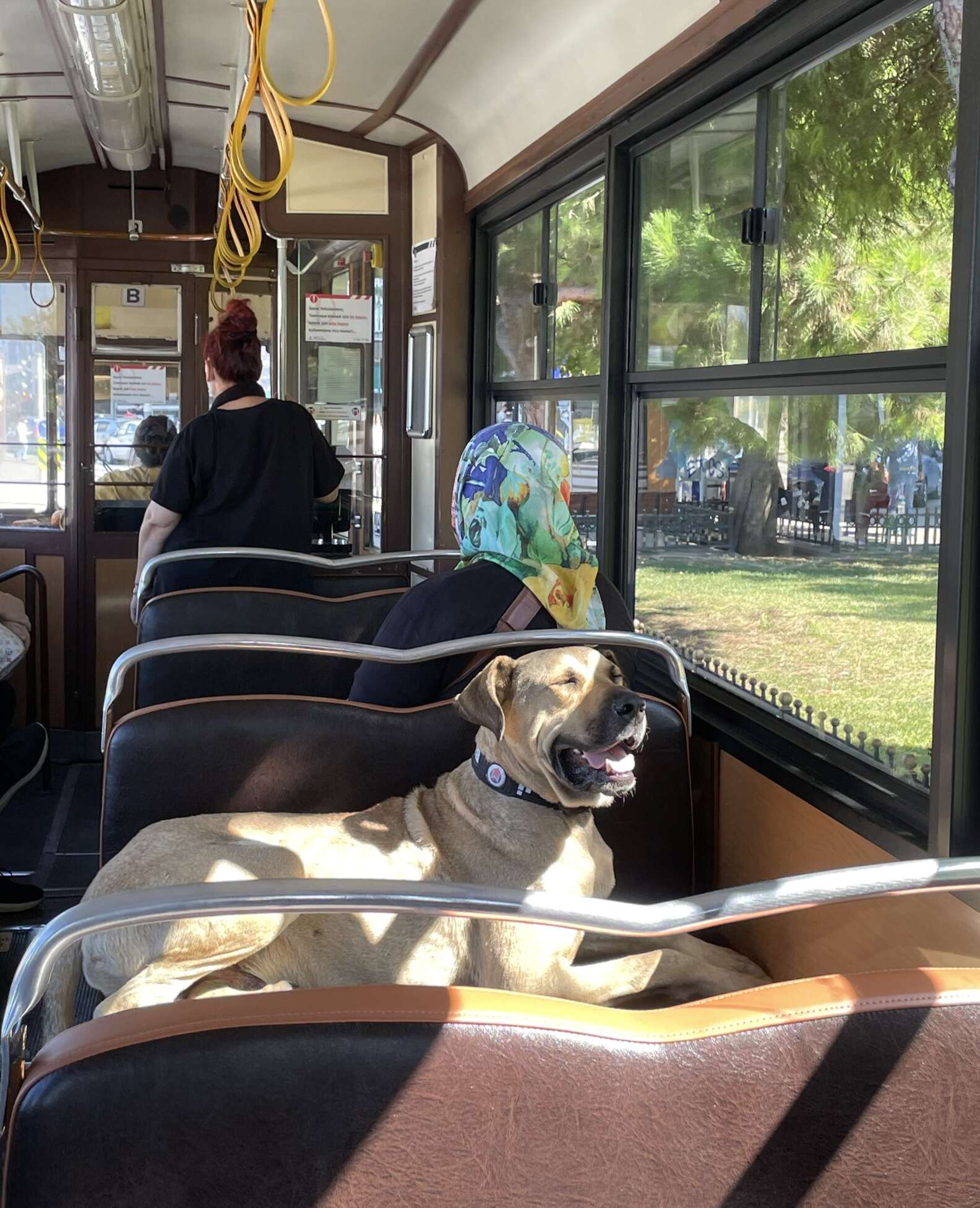 Boji is such a good boy who "knows all the rules of travel," Cumhuriyet reported. He "gives way to the disembarking passengers, waits, enters the train, and calmly finds a place for himself."
One of the daily commuters, Abdulkadir Yalçın, told Cumhuriyet, "I think it's very beautiful. It adds joy to the subway. It makes us smile. It's the first time I've encountered such a thing."
While many people consider their daily commute the worst part of their day, Boji enjoys it and considers the public transport system his home. It's a good thing that he doesn't have to pay for his fare, too!
The good boy gets to enjoy traveling, comfort, and attention, while also bringing joy to his fellow passengers.
Follow Boji's traveling adventures around Istanbul on Instagram and Twitter.
Source: The Dodo