Big Brothers Help Smaller Corgi Steal Food [Video]
Hugo the corgi may have short legs, but he has always had help from his big brothers.
Hugo's border collie brothers have always lent their backs to allow him to reach high places.
One night, their mom caught Hugo being given a boost by his brothers to steal some leftovers from the kitchen!
Meet Hugo the corgi. He has short legs, so he has trouble reaching high places, such as the kitchen counter.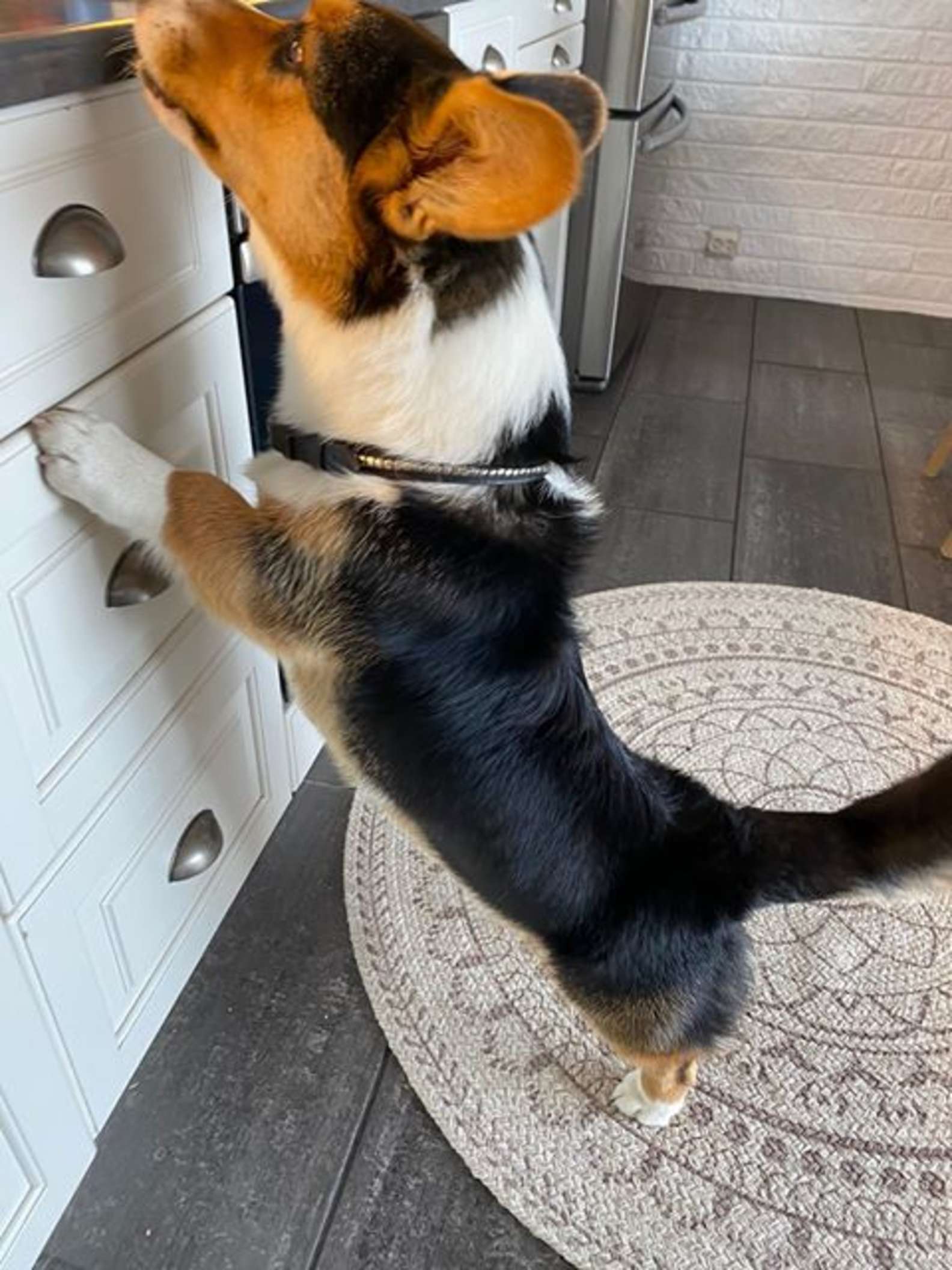 But what if he wants to steal some food from the counter? Well, short legs won't stop him from doing what he wants.
So he has enlisted the help of his two border collie brothers.
These border collies have been helping Hugo by lending their backs to give him a boost.
Hugo's mom, Line Froystad, told The Dodo that the brothers don't mind. It turns out that Hugo has been jumping up on their backs "since he was a little puppy."
Line witnessed such a collaboration between the brothers one night. She had left a plate of leftovers on top of the stove, and Hugo was tempted.
So his brothers gave their partner in crime the boost that he needed.
Line shared, "After dinner, I noticed the corgi was jumping on the backs of the border collies to reach the food. I was standing looking at them and thought it was so sweet. So I gave him a little help and he was so happy."
Line was able to capture the footage of Hugo and his brothers in action and shared it for everyone to see:
Line shared, "The moment he got up he attacked the food. The two border collies were probably hoping he would share, but he didn't."
Hugo has counted on his brothers not just for stealing food, but also for swimming.
Hugo may still be young, but he has been a spot of sunshine for Line, as well as his brothers.
Line shared, "He's a very funny dog. We laugh at him all the time."
Follow Hugo on Instagram to see more of his adventures with his brothers.
Source: The Dodo